[ad_1]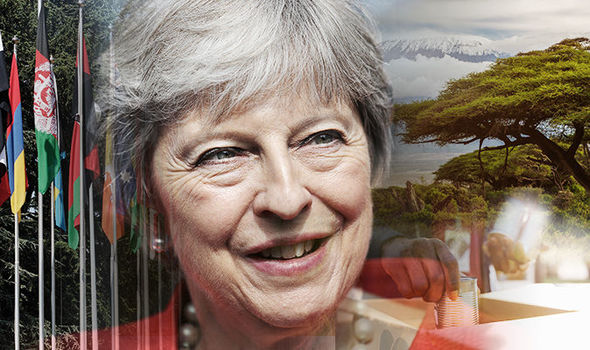 May will argue that it is in Britain's interest to raise levels of prosperity and security in Africa (Image: GETTY)
Her remarks in Cape Town, South Africa, are likely to be seen as a response to critics of the Government's taxpayer-funded aid budget, who fear much of the cash is squandered through corruption and waste.
She has resisted calls from many Tory MPs for scrapping a commitment to spend 0.7% of national income on overseas aid every year to allow the cash to be spent on domestic priorities instead.
Mrs May will argue in her speech that it is in Britain's interests to raise levels of prosperity and security in Africa, creating new markets for UK exporters and investors.
The Prime Minister will also set out a bold new goal for the UK to overtake America by 2022 as the biggest investor in Africa out of the G7 group of industrialised nations.
Mrs May's visit to South Africa, Nigeria and Kenya with a delegation of UK business leaders is part of a campaign to build global trade links ahead of Brexit and the greater freedom Britain will have to make deals around the world.
She is the first British Prime Minister to visit sub-Saharan Africa since her predecessor David Cameron attended Nelson Mandela's funeral in 2013.
His previous substantive visit was in 2011.
Mrs May, whose only previous visit to Africa was to Tunisia as Home Secretary, will also be the first PM to visit Kenya for more than 30 years.
In Cape Town she will focus on her desire for a renewed partnership with African nations, using British private sector expertise and professionalism to help them thrive.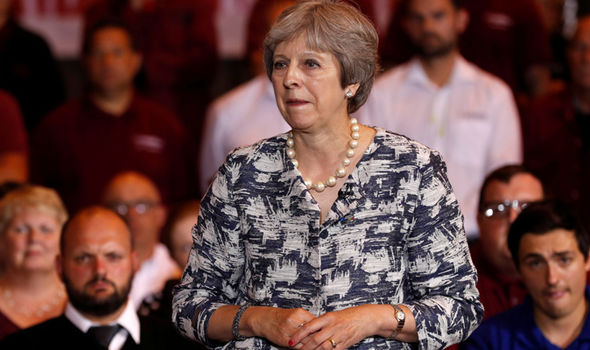 May is the first British Prime Minister to visit sub-Saharan Africa since David Cameron. (Image: GETTY)
She will announce her desire to make Britain the G7's "number one investor in Africa with Britain's private sector companies taking the lead in investing the billions that will see African economies growing by trillions".
Noting that Africa must create millions of jobs a year to keep pace with its fast-growing population, she will stress: "The challenges facing Africa are not Africa's alone.
"It is in the world's interest to see that those jobs are created, to tackle the causes and symptoms of extremism and instability, to deal with migration flows and to encourage clean growth.
"If we fail to do so, the economic and environmental impacts will swiftly reach every corner of our networked, connected world.
"And the human impacts – from a loss of faith in free markets and democracy as the best way to secure global growth and human rights, to greater conflict and an increased susceptibility to extremism – will be similarly global."
Highlighting the opportunities British commerce offers, she is expected to declare: "As Prime Minister of a trading nation whose success depends on global markets, I want to see strong African economies that British companies can do business with in a free and fair fashion.
"Whether through creating new customers for British exporters or opportunities for British investors, our integrated global economy means healthy African economies are good news for British people as well as African people."
Discussing the changing face of UK aid to reflect Africa's growth and the benefits to Britain, she will add: "It is the private sector that is the key to driving that growth – transforming labour markets, opening up opportunity and unleashing entrepreneurial spirit.
"And the UK has the companies that can invest in and trade with Africa to do just this.
"However, for a variety of reasons the private sector has not yet managed to deliver the level of job creation and investment that many African nations need.
"So I want to put our development budget and expertise at the centre of our partnership as part of an ambitious new approach – and use this to support the private sector to take root and grow.".
Mrs May has stuck to Mr Cameron's pledge to keep devoting the United Nations target of 0.7 per cent of national income to overseas aid, which has seen Britain's annual development budget swell to over £13billion a year.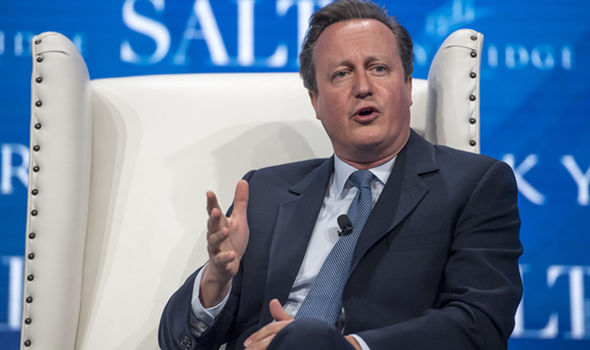 Mrs May has stuck to Mr Cameron's pledge. (Image: GETTY)
But she will underline – as International Development Secretary Penny Mordaunt has previously done including during her own visit last month to Nigeria – how she wants aid to be more than just a hand-out, and to show taxpayers that it is in their interests too.
"I am unashamed about the need to ensure that our aid programme works for the UK," Mrs May will tell her audience.
"So today I am committing that our development spending will not only combat extreme poverty, but at the same time tackle global challenges and support our own national interest.
"This will ensure that our investment in aid benefits us all, and is fully aligned with our wider national security priorities."
Mrs May is expected to give more details of her blueprint for harnessing aid to trade, but it is expected to include a stepping-up of existing investment mechanisms where aid money is used to help firms trade with each other.
Direct British cash aid to South Africa ceased in 2015 as its wealth grew.
UK support is now given through "technical assistance" in the form of expertise and manpower.
Latest figures show direct U.K. aid to Africa is about £2.6 billion a year – thought there is further money given through multinational agencies like the United Nations.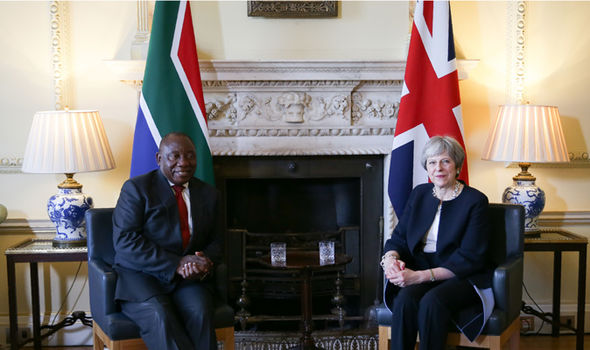 Theresa May and South Africa's President Cyril Ramaphosa. (Image: GETTY)
Last year the UK exported goods and services to South Africa worth £4.7billion, including transportation and financial services, machinery and pharmaceutical products.
Britain imported £4.4billion worth of goods and services from South Africa, including travel, telecommunications, and computer and financial services.
Precious stones and metals made up 71% of goods imported to the UK from South Africa in 2017.
British investment in Africa [total africa, not SA] last year was 55billion US dollars (£43billion).
[ad_2]