[ad_1]

A top NHS boss says "extensive work" is under way to ensure the supply of medicines and equipment in the event of a 'no deal' Brexit.
NHS England chief executive Simon Stevens said "significant planning" is taking place for all Brexit scenarios.
Last month, it emerged Whitehall officials have drawn up various predictions for the effect of the UK leaving the EU without a divorce agreement.
These "Doomsday Brexit" warnings reportedly included claims the UK would run short of medicines, food and fuel within two weeks of leaving the EU.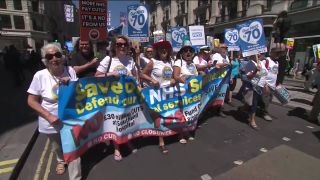 Asked what the effect of a no deal Brexit on the NHS would be, Mr Stevens told the BBC's Andrew Marr Show: "The main issue for the NHS has always been, how well does the British economy do? And I'm not going to speculate on the consequences there, obviously.
"There is immediate planning which the health department, with other parts of government, are undertaking, around securing medicine supply and equipment under different scenarios.
"And that will obviously crystalise when it's clear later this autumn what the UK's position will be."
Last October, Mr Stevens told MPs the NHS had not been asked to prepare contingency plans for a no-deal Brexit.
However, as the Brexit date nears, the health service chief admitted "there is now significant planning going on around all the scenarios, including these medicine supply scenarios".
He added: "Nobody's in any doubt whatsoever that top of the list in terms of ensuring continued supplies for all the things that we need in this country, right at the top of the list has got to be those medical supplies."
Asked how supplies could be guaranteed in the event of no agreement being reached with Brussels, Mr Stevens replied: "There's extensive work under way now between the department of health, other parts of government, the life sciences industry, the pharma companies.
"Nobody's pretending this is a desirable situation, but if that's where we get to it will not have been unforeseen."
Green MP Caroline Lucas, a supporter of the People's Vote campaign for a referendum on the final Brexit deal, claimed it was "deeply worrying that the Brexit negotiations are now in such a shambolic mess that money, staff time and other NHS resources have to be devoted to this form of disaster planning".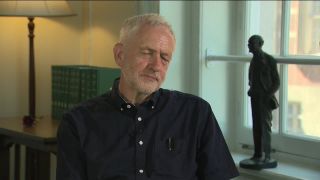 Mr Stevens also revealed every hospital in England has been urged to set out to their staff from other EU countries how Home Secretary Sajid Javid has recently set out a "clear process by which people can apply to stay in this country, which we hope they will do".
On wanting to boost the availability of British-trained staff after Brexit, Mr Stevens hailed the establishment of five new medical schools.
"That's going to mean a 25% increase in the number of home-grown British doctors, we need to do the same with nursing and other disciplines," he added.
Mr Stevens was recently boosted by Prime Minister Theresa May's pledge of an extra £20bn a year in real-terms funding (once inflation is taken into account) by 2024, which the government says will be partly funded through a "Brexit dividend".
He pointedly declined to say the money offered by the government was "enough", but said it "represents a real step-change in the money that will be going into the NHS over the next five years, compared with the last five or ten".
"We can do more than stand still with this funding but we recognise that we're still going to have to make sensible phased improvements," he added.
Labour leader Jeremy Corbyn told Sky News that Mrs May's "birthday present" funding pledge for the NHS, in its 70th anniversary year, will not tackle an immediate funding crisis.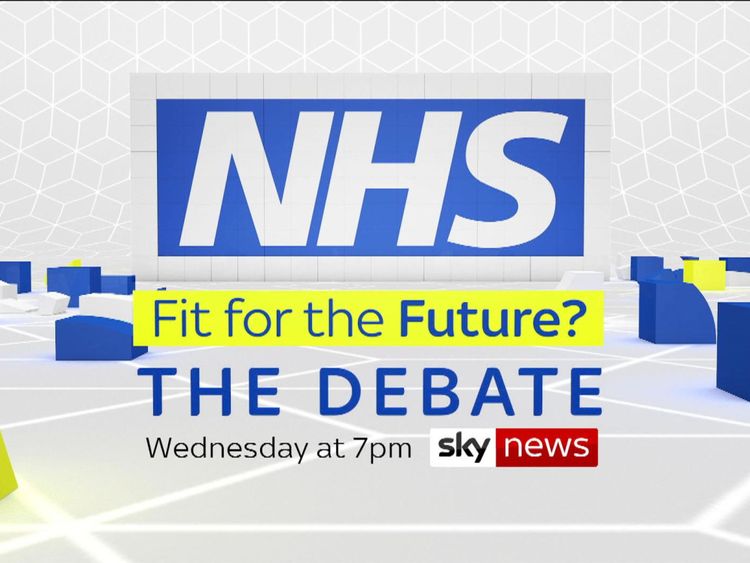 On Wednesday, you can watch a special hour-long live debate on the future of the NHS presented by Dermot Murnaghan on Sky News.
[ad_2]