[ad_1]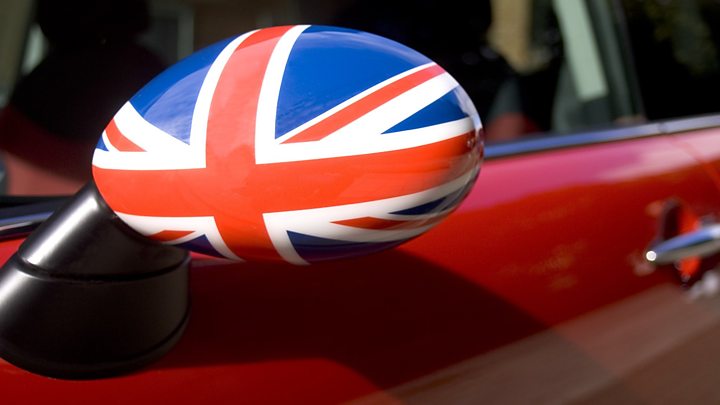 The car giant BMW has followed plane-maker Airbus in warning about the consequences of Brexit uncertainty.
BMW UK boss Ian Robertson says clarity is needed by the end of the summer. BMW makes the Mini and Rolls Royce and employs about 8,000 people in the UK.
Earlier, Airbus, which employs 14,000 people in the UK, warned it could leave if the UK exits the single market and customs union with no transition deal.
The UK government says it is confident of getting a good deal for industry.
The customs union brings together the EU's 28 members in a duty-free area, in which they pay the same rate of duty on non-EU goods.
Prime Minister Theresa May has ruled out staying in the customs union. The UK is due to leave the EU on 29 March 2019.
A dawning reality?
By Simon Jack, BBC business editor
It has been a source of exasperation for some cabinet members that although many companies have privately expressed concern – even alarm – at the progress of the Brexit negotiations, they have been reluctant to make their fears public, and have even dialled down the shrillness of their warnings when meeting the prime minister in person.
Airbus's decision to warn that future investment in their operations in the UK is under review, while not exactly welcome, is therefore considered by some in government as an honest and helpful declaration of what's at stake for UK workers and the wider economy.
Prominent Brexit supporter Sir Bernard Jenkin described Airbus's comments as the kind of "speculation" seen before, during and after the referendum from large companies.
But Airbus's UK boss, Katherine Bennett, told the BBC: "This is not project fear, this is dawning reality."
Mr Robertson said he needed to know what the government's preferred position was on customs and trade within months or his company – and the UK's – competitive position could be harmed.
"If we don't get clarity in the next couple of months we have to start making those contingency plans… which means making the UK less competitive than it is in a very competitive world right now," he said.
"That is a decisive issue that ultimately could damage this industry."
BMW has previously warned about the damage of Brexit uncertainty, and in May chief executive Harald Krueger said the company had to remain "flexible" about production facilities.
The company has built up an alternative manufacturing base in the Netherlands amid concerns about Britain's suitability as an export hub after Brexit.
Airbus, in its Brexit "risk assessment" published on Thursday, said if the UK left the EU next year without a deal – meaning it left both the single market and customs union immediately and without any agreed transition – it would "lead to severe disruption and interruption of UK production".
The European plane-maker said the warning was not part of "project fear", but was a "dawning reality".
Transport Secretary Chris Grayling said any warning from any major company was taken seriously, but stressed that "we genuinely expect to have a sensible partnership" with the EU that was mutually beneficial.
He said there had been a large number of investment announcements in the UK over the last 18 months.
Security minister Ben Wallace stressed in a tweet the importance of UK military contracts to the plane-maker.
The A400m Atlas transport plane is in service with the RAF.
Former director-general of the British Chambers of Commerce John Longworth, who co-chairs Leave Means Leave, said Airbus had given similar warnings years ago.
"They've also said that they're quite prepared to move production to places like China, which is not even in the European Union," he told the BBC.
"So how can that possibly be anything to do with Brexit?"
Shadow Brexit Secretary Sir Keir Starmer said ministers needed to listen to the concerns of businesses and "get a grip" on the Brexit negotiations.
"The government's reckless decision to keep no deal on the table and to rule out a customs union or strong single market deal after Brexit is putting jobs and the economy at risk," he said.
Airbus's 14,000 UK staff are employed across 25 manufacturing sites – about half are in Wales.
The company, which makes wings for the A320, A330/A340, A350 and A380 passenger planes in the UK, also said the current planned transition period, due to end in December 2020, was too short for it to make changes to its supply chain.
As a result, it would "refrain from extending" its UK supplier base. It said it currently had more than 4,000 suppliers in the UK.
Between 2012 and 2015, BMW Group invested £750m to upgrade manufacturing sites in Oxford, Hams Hall and Swindon.
The company also has its Goodwood manufacturing plant in West Sussex, a UK sales and marketing subsidiary in Farnborough and a vehicle distribution centre in Thorne.
The government said it was confident of securing a good deal with the EU that was "mutually beneficial".
"We've always been clear that we want free and frictionless trade with our European neighbours," a statement said.
"The UK automotive industry remains one of our great success stories and a whole host of companies have recently committed to invest billions of pounds in the sector."
[ad_2]