[ad_1]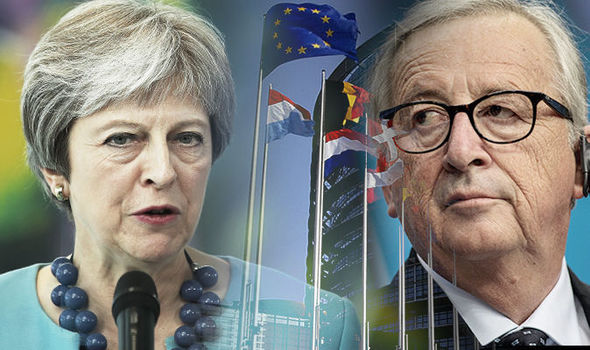 GETTY
Brexit news: Theresa May's next move will define Britain's future outside the EU
Leading up to Friday's crunch summit at the Prime Minister's countryside retreat, Mrs May essentially has 24 hours to save Britain's prosperity as well as her job by convincing both the Government's Brexiteers and Remainers her plan is the one to follow.
Thus far, Mrs May has wrangled with huge divides across her minority Conservative Government, and has even seen off a rebellion by a group of Tory MPs attempting to force a parliamentary vote on the final deal as part of the EU Withdrawal Bill.
But now her destiny lies in the hands of her Cabinet, who will have to reach an agreement in order for the Government to publish its Brexit white paper on how it sees the future relationship between the UK and EU.
The Prime Minister's white paper is said to be an "evolved Mansion House", citing her last monumental Brexit speech in which she set out a rough vision for the "future economic partnership between the United Kingdom and the European Union".
Dubbed her "third way", Mrs May will seek to align with EU regulations in order to remain part of the bloc's single market and customs territory for industrial goods, essentially taking back control but deciding not to exercise it.
The Prime Minister's plan also includes a new "facilitated customs arrangement", which is neither her previous a new customs partnership that couldn't win over the Cabinet's Brexiteers or their favoured Maximum Facilitation model.
Under her plan, there will be no tariffs on imports from outside the EU as long as business can specify the retail destination of the products.
Downing Street aides believe 96 percent of imports from outside the EU will not need tariffs, while new digital customs technology determines the destination of goods to ensure tariffs are not charged.
For the remaining 4 percent, UK border officials will collect EU tariffs when the goods arrive, with businesses later being allowed to claim cash back as long as they prove the goods were sold in the UK and not exported to other EU countries.
If agreed by Brussels, the UK would be able to strike its own international free trade agreements as long as long as Britain promises not to deviate from EU standards.
Ahead of the Chequers summit, Mrs May has flown to Germany to gain approval for her new vision from Chancellor Angela Merkel.
The EU27's leaders have been patiently waiting for the publication of the white paper, with Michel Barnier asking for "realistic and workable proposals" to be tabled as in order to progress negotiations.
EU Summit 2018 LIVE pictures as talks progress to Brexit
Fri, June 29, 2018
EU countries' leaders meet on 28 and 29 June for a summit to discuss migration in general, the installation of asylum-seeker processing centres in northern Africa, and other security- and economy-related topics including Brexit.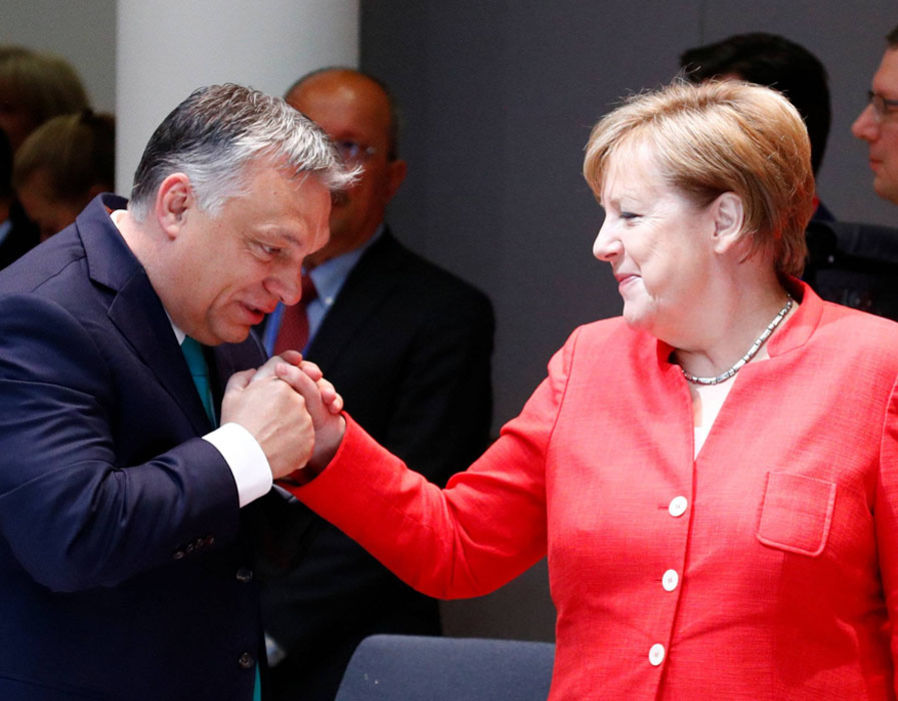 REUTERS
1 of 36
While described as a "sack of s***" by a source close to a Brexiteer Cabinet minister, ultimately it will be Brussels who Mrs May must convince.
EU officials and diplomats have been far from impressed with early reports of the Prime Minister's planned proposal, with one suggesting the UK was once trying to cherry pick its access to the bloc's single markets.
One source cast doubt on the proposal, suggesting the Commission would have "all the exact same questions as when the first proposal was put forward."
Downing Street and the Commission have been adamant that a no deal Brexit is a scenario they will work hard to avoid, but Brussels will use the lack of British preparations for such a possibility to their advantage.
Brussels will press home the need for progress ahead of looming deadlines – the next being October's European Council summit. A senior Conservative source predicts talks will last until the "last minute or until the coffee goes cold" as is the tradition in the Belgian capital.
EU negotiators will use the time to drive extra concessions from Britain as the clock counts down to March 29, 2019, but Westminster will only likely consider them if its white paper is not completely rejected.
The Prime Minister sees it a necessary hit to align with EU regulations in order to gain access to the bloc's markets, but free movement has not featured in her plans. Brussels will demand the free movement of labour is maintained because the integrity of the single market cannot be compromised.
The next 24 hours will be crucial for Mrs May to save her job and also the country from leaving the EU as a rule-taker rather than a rule-maker. The decision she will take in Chequers will define the Brexit deal achieved, meaning her legacy and the country's future is hanging delicately by a thread.
[ad_2]