[ad_1]

Chuka Umunna has told Sky News he believes the Labour Party is institutionally racist because of its handling of antisemitism.
Speaking on Sophy Ridge on Sunday, the former frontbencher said the Labour Party "beyond doubt" met the definition of institutional racism outlined by Sir William McPherson in the McPherson Report.
Asked whether he believed the party was effectively institutionally racist, the MP for Streatham replied: "Yes I do. It's very painful for me to say that.
"Part of the reason that I joined the Labour Party [and] my family started supporting the party was because it was an anti-racist party and I think the failure to deal with the racism that is antisemitism in particular and clearly is a problem.
"It's a sadness to listen to you talk about what has happened and transpired over the summer, because we failed to deal with this issue properly and most recently whether or not we adopt the International Holocaust Memorial Alliance's definition of antisemitism, which we should have done right at the beginning of the summer."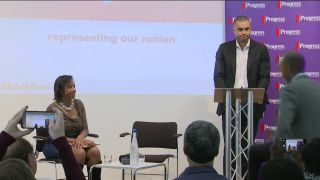 It comes after the former chair of the Equality and Human Rights Commission, Trevor Phillips, said: "It doesn't help that one of our great parties, the one I belong to, is led by antisemites and racists who basically want to eliminate anyone who disagrees with them."
The comments were criticised by Labour's shadow secretary of state for women and equalities, Dawn Butler, who tweeted: "I have literally spent all of life fighting racism. And today is a sad day.
"UK Labour is NOT institutionally racist. If it was I would go. Chuka Umunna and Trevor Phillips' interventions are disappointing. Windrush, hostile environment that's a clear example of a racist institution."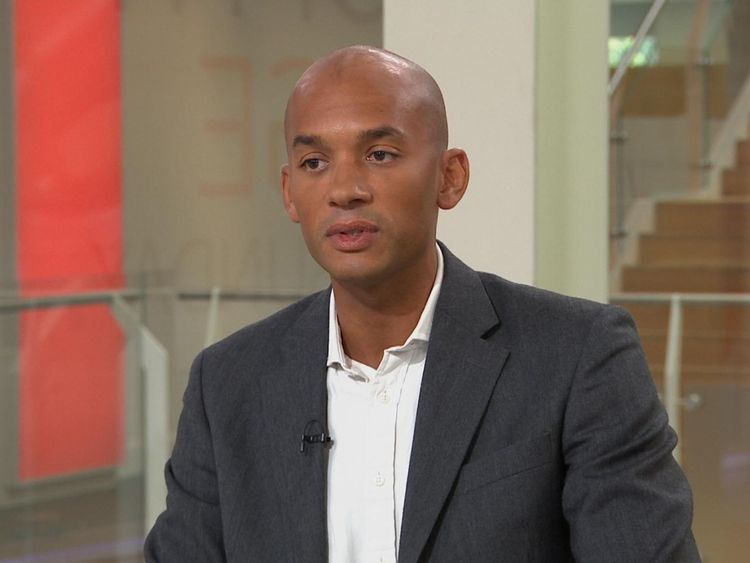 On the first Sophy Ridge on Sunday after the summer recess, Sky News asked Mr Umunna: "If you think Labour is institutionally racist, why are you still in the party?"
He replied: "Because I want it to change. Look, there is institutional racism in many institutions in our country and if you simply leave the field as it were, instead of try and argue and see change through in an organisation, then I'm not sure you always necessarily make progress and that's the reason why."
Pressed on whether he would rule out leaving the Labour Party, he said: "I don't want to leave the Labour Party… Who knows what I'll be doing when I'm 80. I've been a member of the Labour Party for more than 20 years and I joined with the intention of never leaving it. I wanted to be a member of the Labour Party on my deathbed and I hope that is the case."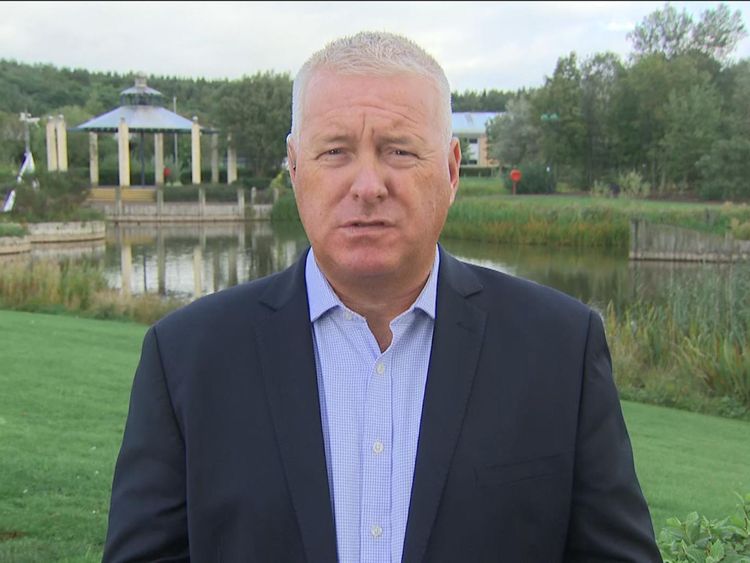 Mr Umunna was criticised on the show by Labour Party chairman Ian Lavery for his comments calling on Jeremy Corbyn to "call off the dogs" targeting centrist MPs in the party.
He said: "That is so disrespectful, it's so offensive to members of the Labour Party. Calling anybody a dog is absolutely outrageous in the extreme and Chuka Umunna of all people should know that and I hope when he comes on to your show this morning that he takes this opportunity of apologising to those people who he has offended immensely."
When Sky News asked him how many people had been suspended or expelled from the Labour Party for antisemitism, Mr Lavery said: "It would be wrong of me to try and tell you exactly what the number is but there certainly has been people kicked out the party and rightly so."
[ad_2]