[ad_1]

Dozens of laptops belonging to the Ministry of Defence went missing last year, a Freedom of Information request has revealed.
A total of 60 laptops, four desktop computers and 48 USB memory sticks were either lost or stolen in 2017.
It has also been revealed that a Glock 17 pistol was recorded as allegedly stolen in Barbados and that a small amount of munitions were reported lost.
The MoD was not asked – and did not give any further details – about who the equipment belonged to, but said it treated information security as a "top priority".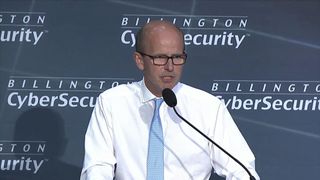 Labour's shadow defence secretary expressed "extreme concern" over the findings.
Nia Griffith told the Sunday Mirror: "In the face of increasing cyber warfare, the potential loss of sensitive information is extremely concerning.
"We need assurances that these devices have not fallen into the wrong hands and, where appropriate, the MoD must tighten guidance to prevent future such incidents."
The MoD said it used secure encryption among other methods to stop potential criminals in their tracks.
It told the paper: "We have robust procedures to deter and prevent losses and thefts, whilst precautions like securely encrypting electronic devices ensure they cannot be accessed if they cannot be located."
[ad_2]