[ad_1]

European airports have privately warned that a "no-deal" Brexit would cause "major disruption and heightened safety risks", Sky News has learned.
At least six million passengers on UK-originating flights transferring in the continent would have to group through extra security and screening before embarking on their second journey.
The claims come in a confidential memo sent by the Airports Council International – the EU airport lobby to Michel Barnier, Brussels' chief Brexit negotiator.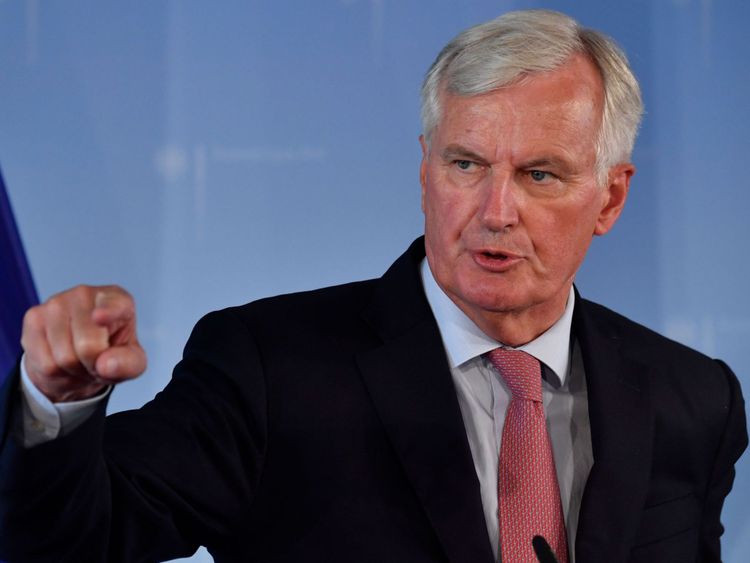 They demand "urgently" that the UK be allowed to stay as part of the "one-stop security" regime, which allows for the current free flow of transferring passengers.
EU airports would not be ready, the industry warned, even though UK airports will be unaffected.
No negotiations have occurred on this topic or aviation generally despite the European Council President Donald Tusk's insistence in March that disrupting aviation traffic would be a "particularly absurd" consequence of Brexit, and that discussions should start "as soon as possible".
This has been blamed on the European Commission's Taskforce 50 Brexit negotiation team.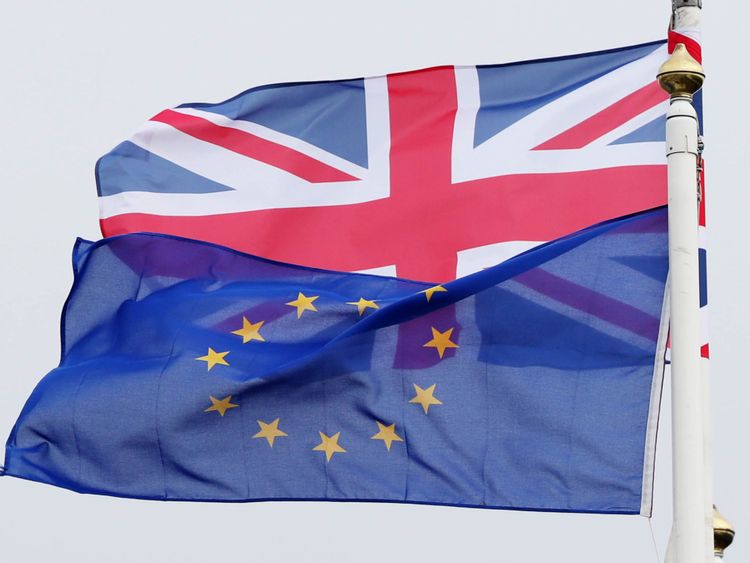 The memo from the Airports Council International, seen by Sky News, is dated from September 2018 and addressed to Mr Barnier's deputy.
It follows up on a letter sent directly to the chief Brexit negotiator.
The four-page document says: "Given that a no-deal scenario remains a serious possibility, I would like to reiterate our call for the EU27 and the UK to develop and agree on adequate contingencies for aviation".
The letter mainly refers to the system of common basic standards on aviation security that exists across the single market and Switzerland, and covers the UK until Brexit day.
The memo goes on: "In case of a no-deal scenario, assuming UK originating air passengers would still be able to fly to the EU27/EEA and Switzerland, all such passengers transferring at EU27/EEA and Swiss airports onto other flights would thus need to go through security screening at their EU27/EEA & Swiss transfer airport."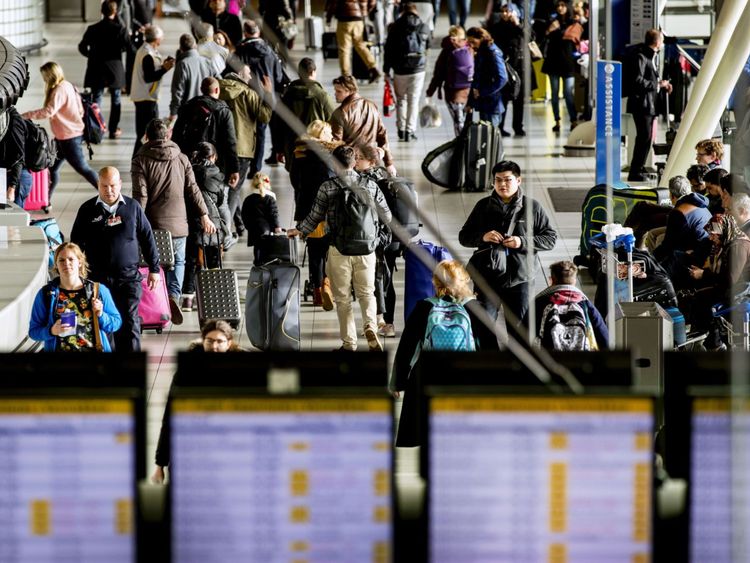 It lists the affected UK-originating passengers at selected airports, per year:
:: 2.5m at Schiphol Airport in Amsterdam
:: 1.4m at Frankfurt
:: More than a million at Madrid/Barcelona
:: 326,355 at Rejkjavik's Keflavik
:: 215,000 at Munich
:: 200,000 at Brussels
:: 125,000 at Zurich
The memo then has a long list of how and why EU airports are not ready for any change in security regime for transferring UK passengers.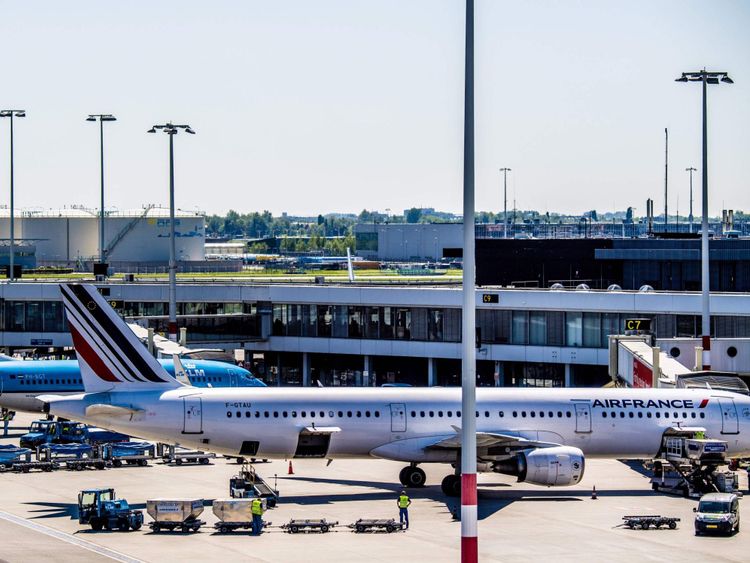 Airports would have to "purchase additional security equipment, build new security checkpoints, recruit extra security and service staff at significant costs for airlines and airports and ultimately passengers".
The leaked memo says recruitment and background checks would take six to nine months.
It explains that "these airports would need to change passenger flows".
In the most extreme case, Amsterdam's Schiphol would have to undergo "significant and expensive terminal infrastructure modifications", including a €100m (£88m) third level at one of its terminals.
This would take three years and lead to a "highly degraded quality of service" with spillovers beyond UK flights, and require a more than doubling in its fleet of transfer buses from 21 to 46.
"Yet the airport layout and roadways are not designed to accommodate this number of buses and thus there would be major disruption and a heightened safety risk on the airside of the airport," the document warns.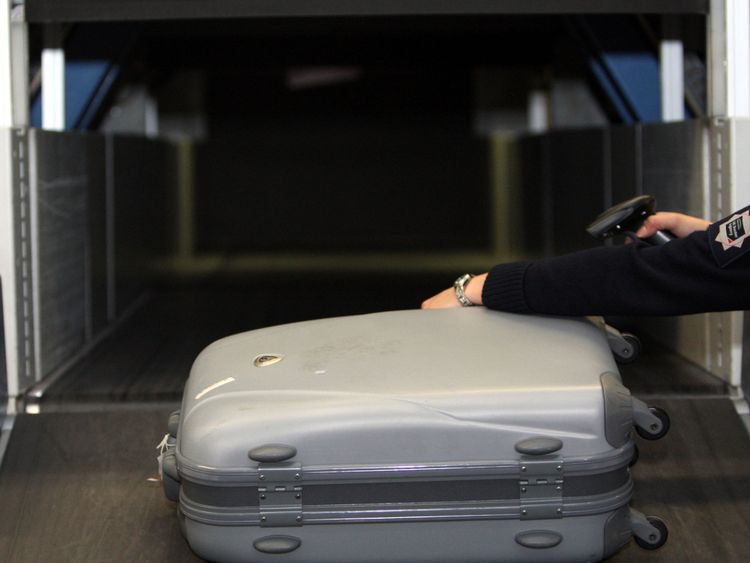 Airports could also suffer a loss of operational capacity and retail revenue from UK-originating passengers who spend less time at shops and restaurants.
Finally, the memo warns of "greater risks of missed connections for UK originating passengers at these airports" and that minimum connection times "may no longer be guaranteed".
Team Barnier are crucially warned by the organisation which represents many EU governments' opened airports that "UK airports would not be affected by the UK leaving the EU form that perspective – only EU27/EEA and Swiss airports would".
Whereas the memo outlines a world of woe for UK-originating transfer passengers, there is a significant admission from EU business interests that its infrastructure is unable currently to cope with one of the legal consequences of a no-deal Brexit.
The airports are squarely placing the pressure on Mr Barnier's team to begin talks stalled by the sluggish pace of wider withdrawal negotiations.
They conclude that "agreement must be made" that the UK remains in the one-stop security regime and on a list that includes the USA, Canada, the Channel Islands and Singapore "effective 30 March 2019" – whether or not there is a deal.
"It is essential that ACI Europe gets confirmation of these procedures and agreement urgently," the memo warns, as affected airports need to plan and invest in infrastructure and operations "now" if this is not the case.
[ad_2]