[ad_1]

Jeremy Hunt has promised to raise the Rohingya crisis when he meets Myanmar's embattled civilian leader Aung San Suu Kyi.
The foreign secretary has arrived in Myanmar for a two-day trip, just 48 hours after UN investigators said the country's generals should be prosecuted for genocide over the crisis.
Myanmar rejected the independent fact-finding mission's report as one-sided.
As well as meeting Suu Kyi in Myanmar, Mr Hunt will visit the epicentre of the Rohingya crisis, which saw a Muslim minority driven from Rakhine state into Bangladesh last year.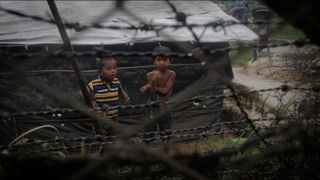 Suu Kyi, a Nobel Peace Prize winner, has seen her reputation crumble after her failure to speak up for the Rohingya people.
Global pressure is building on the country after the chief prosecutor of the International Criminal Court announced this week that she was opening a preliminary investigation into the crisis.
Mr Hunt has promised to raise both the plight of the Rohingyas and the case of two imprisoned Reuters journalists during his meeting with Suu Kyi.
Arrived in Burma for talks with leaders & to see humanitarian issues firsthand. If you've got questions about the situation in Burma, please send them in a tweet and I will do my best to answer you whilst I am here pic.twitter.com/A6rBdEgNtf

— Jeremy Hunt (@Jeremy_Hunt) September 19, 2018
The foreign secretary's trip is the most high-profile by a UK representative since his predecessor Boris Johnson visited in February.
Using the country's former name, Mr Hunt tweeted: "I'm in Burma this week to see first-hand some of the issues around the humanitarian crisis faced by the Rohingya people.
"I'm going to be meeting some of the Burmese military and civilian leaders."
He then invited social media users to ask him any questions about the situation in Myanmar via Twitter.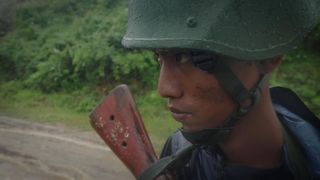 The foreign secretary started his trip by stopping off at a small Yangon museum honouring political prisoners.
He then visited the glittering Shwedagon Pagoda – a sacred Buddhist site in the south of the country.
Mr Hunt was asked about censorship and military influence in the country but did not take questions from the media.
He is due to go on an army-chaperoned helicopter trip to northern Rakhine state on Thursday, where the brutal military crackdown that began in August 2015 drove out more than 700,000 Rohingya.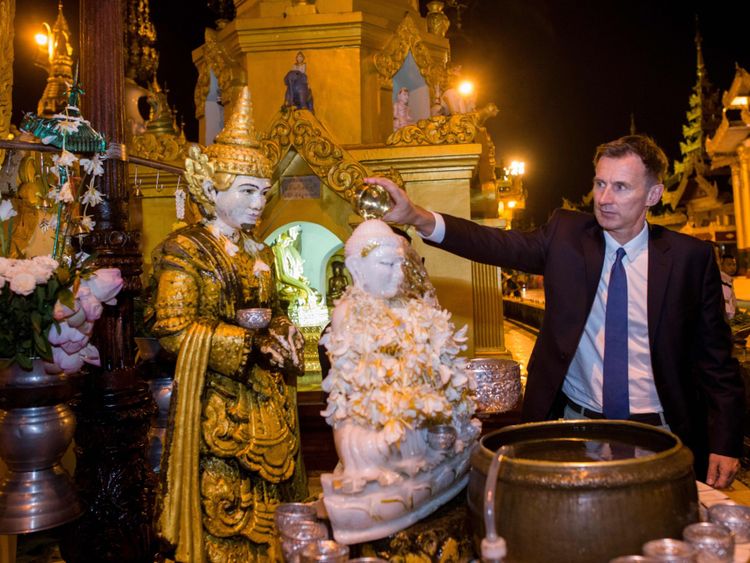 He will then head to the capital Naypidaw for meetings with Suu Kyi, whose government took power in 2016 in a transition to democracy after decades of military rule.
Thousands of political prisoners were jailed under Myanmar's military rule.
Many were released as the country opened up to the outside world but more than 20 are still behind bars, according to the Assistance Association for Political Prisoners (AAPP).
This figure includes the two Reuters journalists, Wa Lone and Kyaw Soe Oo, who were jailed earlier this month for seven years each after they exposed the massacre of 10 Rohingya men and boys.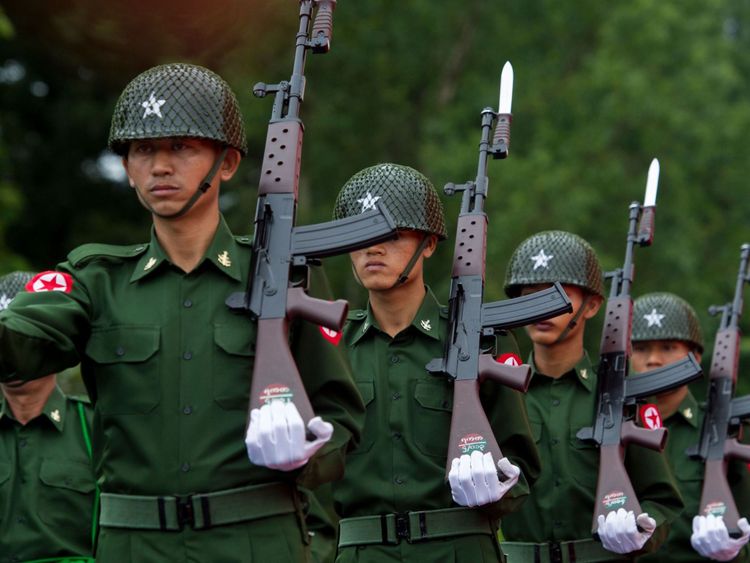 Myanmar says they broke the official secrets act but Reuters and press freedom advocates have described the trial as little more than an attempt to punish reporting on Rakhine.
UN investigators have stopped short of calling for Suu Kyi to face prosecution, but condemned civilian authorities for "acts and omissions" that "contributed to the commission of atrocity crimes".
Meanwhile, the UN has called for Myanmar army chief Min Aung Hlaing and five other top generals to be investigated for genocide, war crimes and crimes against humanity for overseeing operations in Rakhine.


[ad_2]