[ad_1]

Farmers are accusing the government of not doing enough to help them deal with the effects of the summer drought.
The National Farmers Union has accused the environment secretary of not acting quickly enough to seek a relaxation of European rules that prevent farmers from grazing or cutting grass from certain areas of their land.
Michael Gove promised help when he met with farmers last month but despite governments in Scotland, Wales and other parts of Europe putting plans in place, the NFU says the situation in England is very different.
NFU president Minette Batters said: "We admired the secretary of state's words of reassurance when he attended the NFU's agricultural drought summit last month, but we are yet to see meaningful assistance to farmers who have to deal with the long-term impacts of the extreme weather.
"We know the secretary of state values British food production, but – despite the recent turn in the weather – we still need to see action. A bit of rain does not wash the problems away."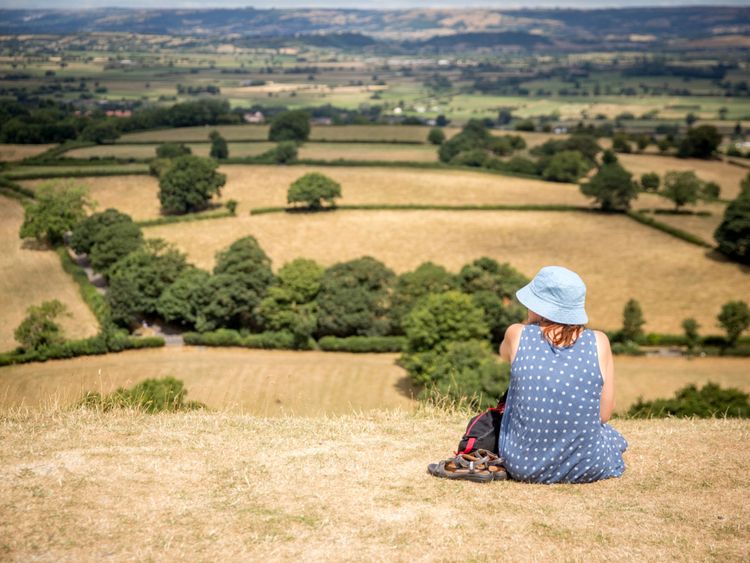 On Manor Farm, a few miles away from Cirencester in the Cotswolds, the beef cattle now have lush green grass to graze on. But a month ago it was a very different picture.
The grass didn't grow for so long the farmer David Barton was forced to give the cattle feed he had been storing up for winter. Now he's concerned about shortages in the months ahead.
"It's the worst I've experienced as a livestock farmer," he told Sky News.
"We had day after day of temperatures exceeding 30C and no rain and that combination meant we were left with no grass at all for our grazing."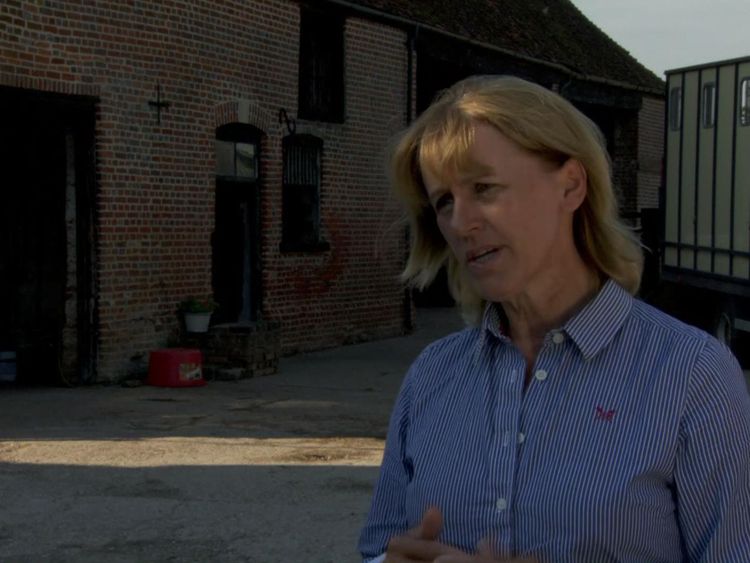 He believes any help Mr Gove can secure now will come too late.
"Certainly on this farm we have a lot of grass margins round our arable fields and we had to actually fence our stock out of those when we had no grass," he said
"It would have been really useful if a derogation had been sought that we could have used those.
"This year is exceptional. In an ordinary year that wouldn't even be considered but this year was exceptional and it required exceptional measures but it needed to happen then and it's really far too late.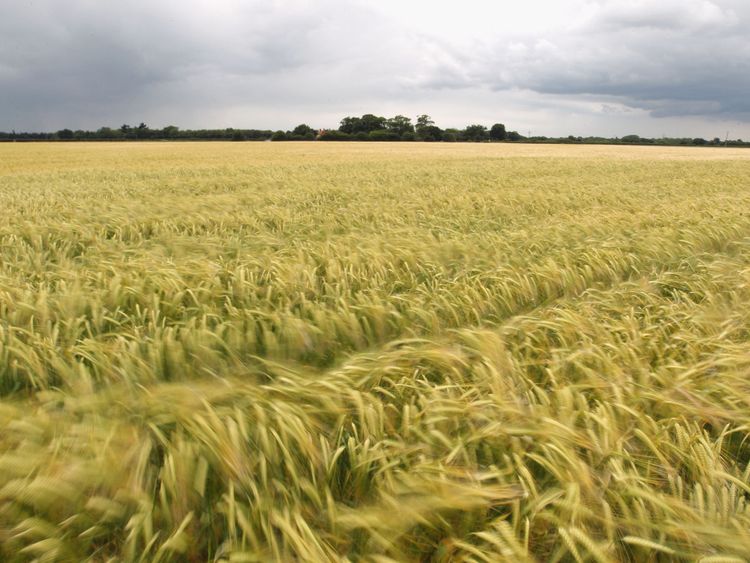 "Why they've taken so long I don't know."
A Department for Environment, Food & Rural Affairs spokesperson said: "We are seeking a far more useful relaxation of EU laws for our farmers than other member states have sought.
"Allowing catch or cover crop grazing would, we expect, have limited benefit for our farmers, given the limited crop types that can be grown under current rules in the areas concerned.
"We expect further news next week on our negotiations with the European Commission to secure a much more beneficial flexibility to increase the availability of fodder resources for livestock."
[ad_2]