[ad_1]

A group of Labour MPs and peers are calling for the party to change the way it defines anti-Semitism.
A new Labour code of conduct states explicitly that "anti-Semitism is racism", and goes on to say that "it is unacceptable in our party and in wider society".
But the document, drawn up following protests by Jewish groups earlier this year, does not adopt in full the International Holocaust Remembrance Alliance's (IHRA) working definition.
It also says that criticism of the state of Israel and its policies should not automatically be regarded as anti-Semitic, making clear that even "contentious" comments on this issue "will not be treated as anti-Semitism unless accompanied by specific anti-Semitic content… or by other evidence of anti-Semitic intent".
The document has previously been described as "toothless" by campaigners.
:: Labour MPs call for action in emotional anti-Semitism debate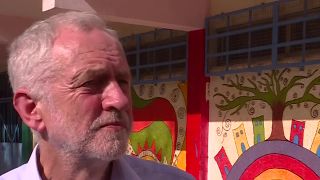 A meeting of the Parliamentary Labour Party (PLP) has now overwhelmingly backed calls for the code to sign up to the IHRA's definition, with a show of hands signifying support.
The party's ruling national executive committee (NEC) is due to rubber-stamp it today.
The code does endorse the IHRA's working definition of anti-Semitism and includes a list of behaviours likely to be regarded as anti-Semitic, copied word-for-word from the international organisation's own document.
But it omits four examples from the IHRA list:
:: Accusing Jewish people of being more loyal to Israel than their home country;
:: Claiming that Israel's existence as a state is a racist endeavour;
:: Requiring higher standards of behaviour from Israel than other nations;
:: Comparing contemporary Israeli policies to those of the Nazis.
Labour says that while the examples are not reproduced word for word, they are covered.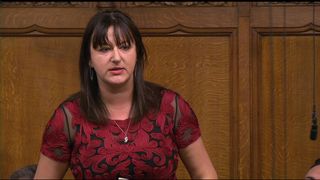 Gideon Falter, chairman of Campaign Against Anti-Semitism, said: "The Jewish community is best placed to define anti-Semitism and it overwhelmingly backs the international definition of anti-Semitism, which is why the British government and numerous official bodies such as the College of Policing have adopted the definition.
"If it [the NEC] adopts its own rewritten definition in defiance of its own MPs, it will be hard to see how those MPs or any decent person can remain within the Labour Party."
The Labour Against Anti-Semitism group released a statement, saying the code "appears to be a racists charter that will allow Labour's anti-Semitism crisis to deepen".
Commenting on previous criticism, a Labour spokeswoman said: "Labour has adopted the full IHRA definition on anti-Semitism in our code of conduct, which covers all the same ground as the IHRA examples.
"But, as a political party, we needed to go further to produce a more thorough and detailed code for members which can actually be put into practice and enforced."
[ad_2]