[ad_1]

A draft bill will be put to parliament today to make "chanting or gesturing of an indecent nature with reference to sexual orientation or gender identity" against the law.
It is being tabled by Damian Collins, chair of the digital, culture, media and sport committee.
The Conservative MP says he has drawn up the amendments after working with former Wales rugby international Gareth Thomas, who came out as gay in 2009.
In a statement, Mr Collins said: "When the Football Offences Act came into force, it made racialist abuse within football stadia illegal.
"The proposed amendment, which I will present to the House of Commons, seeks to extend that legal protection to LGBT+ players and fans."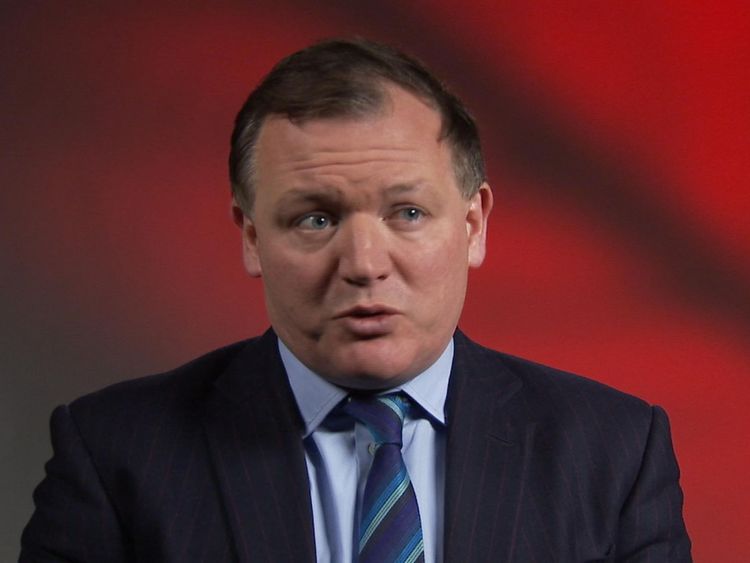 He added: "We hope that the Bill will soon become law and will contribute to making football a sport that is truly open to everyone."
The announcement has been well received by supporters of all sexual orientations.
Ed Connell, from the Gay Football Supporters Network, told Sky News: "We have been campaigning for this change in the law for over 10 years because the clearest message to fans that you can't do homophobic chanting is to have legislation… we very much welcome it."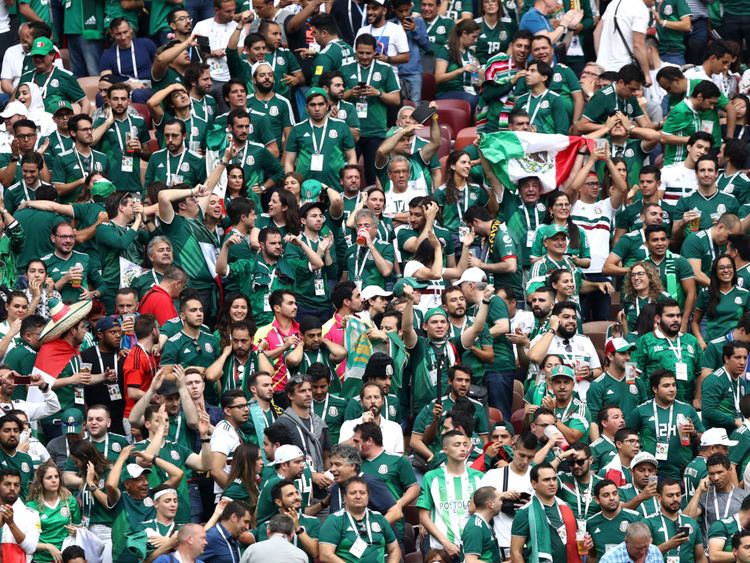 Despite pressure by equal rights groups, including the Premier League backed Rainbow Laces campaign launched by Stonewall, surveys suggest that many fans are still regularly targeted by, or witness to, homophobic behaviour at matches.
The draft bill is being proposed just days after Mexico were fined just over £7,500 for homophobic chanting by its supporters during a World Cup group match against Germany.
Referring to the punishment, Mr Collins has also called for FIFA and other sports governing bodies to ensure that "action will be taken" when homophobic abuse occurs.
[ad_2]