[ad_1]

The original Victorian colour scheme will be restored to Big Ben, with the Cross of St George set to included on the iconic landmark once more.
The House of Commons Commission has unveiled an artist's impression which shows six shields bearing the red and white English national flag above each dial.
As part of the £61m renovation of the Elizabeth Tower, the blackened dials of the clock will be changed back to their Prussian blue numbers with gold frames filled with white glass.
The refresh was devised following an analysis of the layers of paint that have built up on the tower over the decades.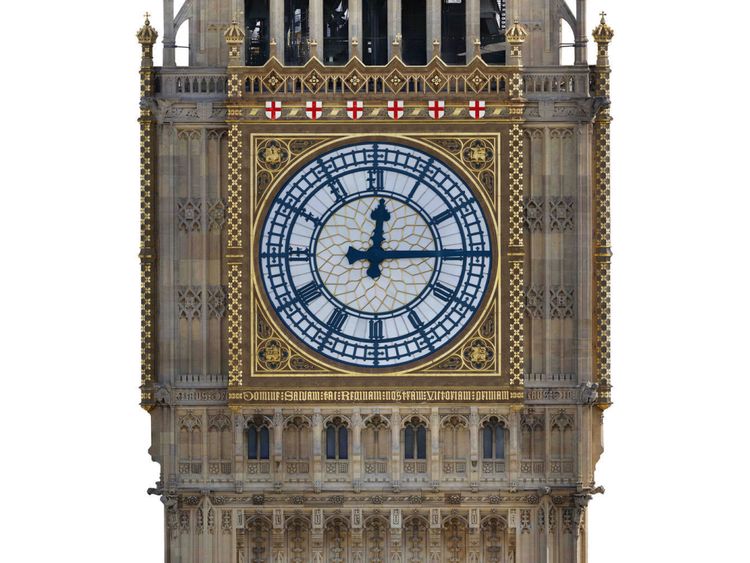 It is thought the current colour scheme was adopted early in the 20th century to get rid of the effects of decades of heavy air pollution on the Victorian building, which was designed by Charles Barry.
Tom Brake, a Liberal Democrat MP and spokesman for the Commission, said: "The new colour scheme, it is not going to be dramatically different to what people see now. However it is restoring it back to what Charles Barry had in mind.
"Something that people will notice is a contrast between the clock face and the clock hands and the surrounding tower."
Mr Brake said the St George's Cross "represents what is best about England and the English nature".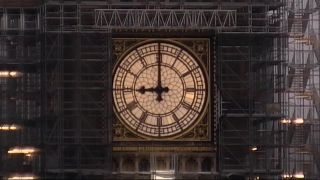 "Obviously the Scots, the Welsh and Northern Irish are represented on the tower with the different rosettes that are there representing those countries," he said.
"So I'm sure they won't object to that."
Shields bearing a rose, leek, shamrock and thistle are above the clock on the tower, representing the four home nations.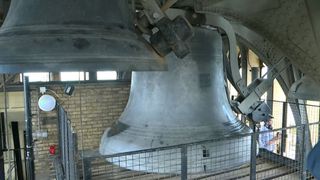 Parliament's principal architect Adam Watrobski said the new scheme would be the "crowning glory" of the restoration and "serve to reinforce the symbolism of the tower in its international representation of the United Kingdom".
He added: "As part of the major repair and conservation of the Elizabeth Tower, we have carried out extensive research into the original decorative scheme for the clock faces and the adjacent areas.
"Using historic paint analysis and references, including Barry's original design watercolour, contemporary illustrations and archival photographs, we have recreated the original colour scheme."
[ad_2]