[ad_1]

Theresa May appeared to receive a significant Brexit boost on the eve of a crucial EU summit when Michel Barnier pledged to break the deadlock over the Irish border.
Speaking in Brussels, the EU's chief Brexit negotiator said the European Union was ready to improve its proposal on the so-called Irish "backstop" after Brexit.
Mr Barnier, speaking on the eve of an informal meeting of EU leaders in Mozart's birthplace of Salzburg, said a full EU summit to be held in two weeks' time would be "the moment of truth".
Looking ahead to that summit, in Brussels on 18 and 19 October, he said: "It is then we shall see whether agreement we are hoping for is in our grasp."
But it was his pledge to come up with a new plan on the Irish border – on which Brexit talks have been deadlocked – that could be music to the prime minister's ears as she heads for Salzburg.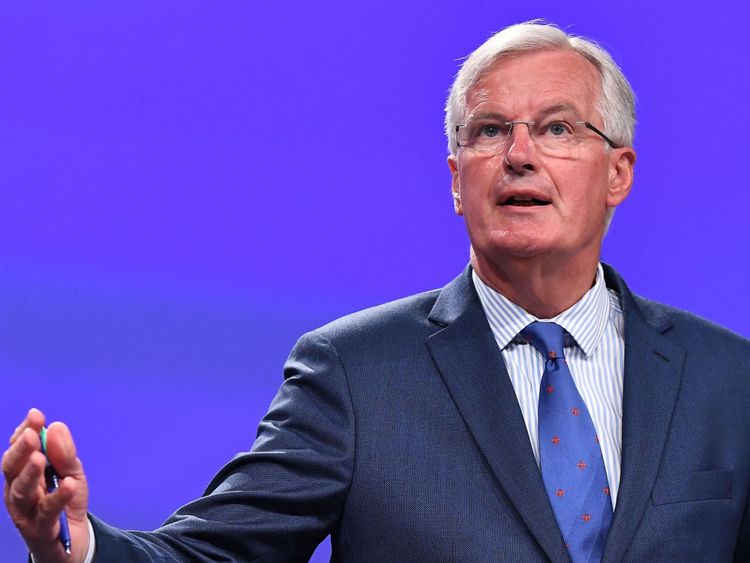 Speaking a week after predicting a Brexit deal in six to eight weeks, Mr Barnier said: "October is the key point in time – it is the moment of truth.
"We will see whether an agreement is in reach at that moment based on a subjective evaluation which I will be submitting in reporting to the European leaders on the state of negotiations.
"A lot of issues, including the Irish issue, will I hope have made significant progress and hopefully will have been resolved."
And on the Irish border, Mr Barnier said: "We are attempting to improve our proposals. What we are talking about here is not a border – not a land border, not a sea border. It is a set of technical checks and controls.
"I hope that on the basis of simple, practical, objective provisions we will be able to find a situation where the improved backstop is acceptable.
"It will not in any case take the form of a border because we respect the territorial integrity of the UK and we respect the constitutional order of the UK.
"We will find a practical and operational solution therefore."
He said the Irish "backstop" must be "legally operational" and respect the UK's constitutional integrity, a pledge will reassure the prime minister and her cabinet allies.
And, crucially, Mr Barnier said the new Irish proposal would be about a "set of technical checks and controls", not about a sea or land border.
"We respect the territorial integrity of the UK," he said, speaking to journalists at a news conference. "I hope we will be able to find practical solutions."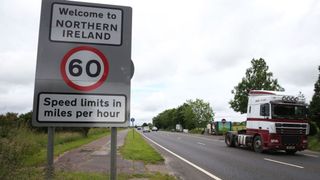 Speaking about customs check on goods moving between Northern Ireland and the Irish Republic, he said: "Most checks can take place away from the border, at company premises, or the market."
And aware that Mrs May has ruled out a new border between Northern Ireland and the British mainland, he said he was looking at a broad range of ways in which the EU could be sure that Britain did not use Northern Ireland's special status to sidestep EU controls on British goods.
He said it was only "an insurance policy" which might never be used if Britain and the EU succeed in negotiating the close trading relationship both sides want, Mr Barnier repeated that he was keen to "de-dramatise" the effects of Britain's withdrawal from the Union.
[ad_2]