[ad_1]

More than 100 parliamentary seats that backed Brexit in the 2016 referendum have flipped to support staying in the EU, according to a major new poll.
Constituencies in Wales and the North have seen the largest swing, according to YouGov research commissioned by Hope Not Hate and pro-EU group Best for Britain.
The constituencies of Brexiteers Boris Johnson, Michael Gove and Jacob Rees-Mogg are among the 112 areas where opinion has changed in favour of staying in the EU.
But support for Brexit has increased by nearly half a percentage point in eurosceptic Ken Clarke's Rushcliffe constituency.
The figures show the national mood has shifted to 53% support for Remain and 47% for Leave.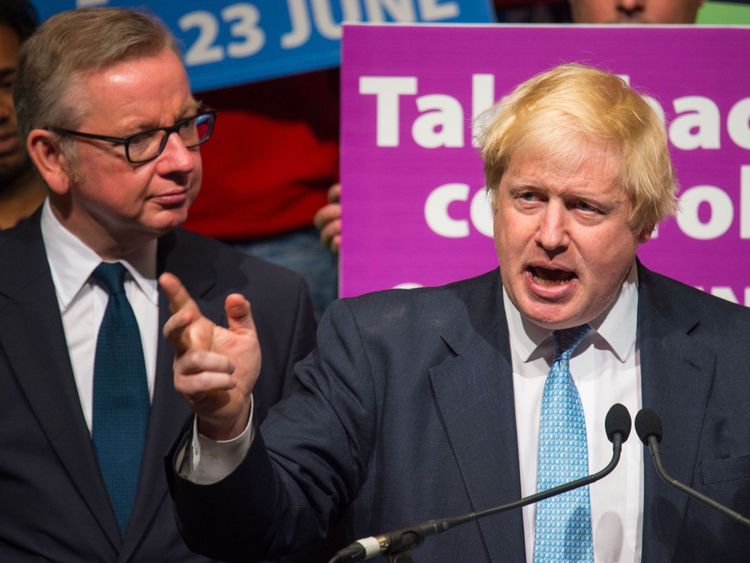 Constituencies with the biggest swing to Remain
:: Liverpool Walton – 14.3%
:: Knowsley – 13.4%
:: Swansea East – 12.8%
:: Hayes and Harlington – 12.8%
:: Oldham West and Royton – 12.6%
Dr Philip Lee, a minister who resigned to oppose the government's Brexit plan, said the figures reflected the realisation that Brexit Britain "will not be the land of milk and honey that voters were promised".
"It's not too late," he added.
"The British people should have the final say. Brexit must be put back to the electorate in the form of a people's vote."
Prime Minister Theresa May has previously ruled out a referendum on the final terms of Brexit.
She is aiming to strike a deal with Brussels by autumn, that will then be voted on by MPs in Britain, and the EU27.
Mrs May last month hailed her Chequers plan as a document that "delivers on the Brexit people voted for".
[ad_2]