The Archbishop of Canterbury has launched a blistering assault on poverty, singling out tax-avoiding Amazon, payday lender Wonga and Universal Credit.
Justin Welby won a storming standing ovation at the TUC conference in Manchester with a hard-hitting speech which will delight Labour MPs but incense senior Tories.
The Archbishop's most passionate attack during his speech was on companies like Amazon, which he said were "paying almost nothing in tax" and "leached off the taxpayer".
He mocked the demise of Wonga, which went into administration in August, and said he dreamed of governments putting food banks out of business and of empty night shelters.
And in answers to questions at the end of his half-hour speech, Mr Welby said Universal Credit had failed to make the benefit system fairer and its roll-out should be halted.
Mr Welby also condemned antisemitic attacks by Labour left-wingers and – without naming him – Boris Johnson for comments criticised as being Islamophobic.
The archbishop's powerful speech to the TUC came just a week after he controversially backed a report by a left-leaning think tank proposing big tax rises for the rich.
Speeches by archbishops of Canterbury at the TUC are rare but not unprecedented.
The most recent was by George Carey in 1997, on the same day as a speech by Tony Blair.
Mr Welby, an Eton-educated former oil company executive, was effusive in his praise for trade unions, backing their right to hold employers to account and urging more people – including Church of England priests – to join a union.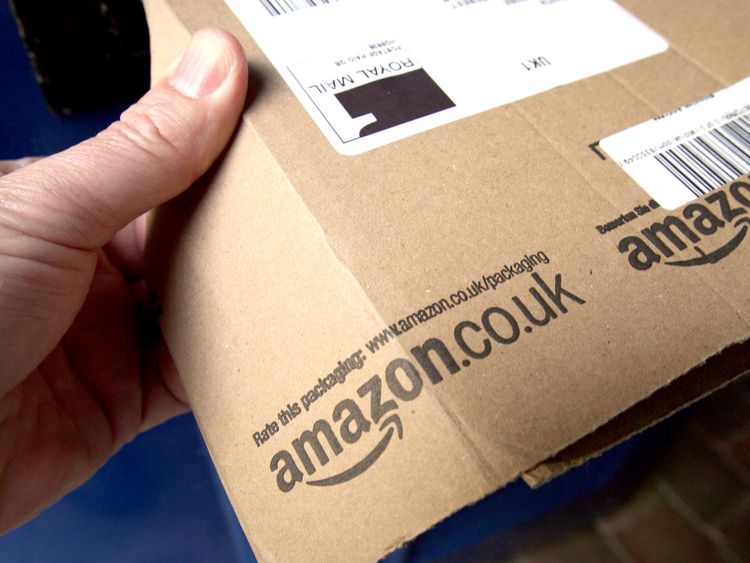 Launching his savage attack on Amazon, he said: "Not paying taxes speaks of the absence of commitment to our shared humanity, to solidarity and justice.
"If you earn money from a community, you should pay your share of tax to that community.
"I was in business, and I know that, within limits, it's right and proper for people to arrange their tax affairs, and for companies to do so.
"But when vast companies like Amazon, and other online traders, the new industries, can get away with paying almost nothing in tax, there is something wrong with the tax system.
"They don't pay a real living wage, so the taxpayer must support their workers with benefits.
"And having leached off the taxpayer once they don't pay for our defence, for security, for stability, for justice, for health, for equality, for education.
"Then they complain of an undertrained workforce, from the education they have not paid for, and pay almost nothing for apprenticeships. Those are only a fraction of the costs of aggressive tax management."
Bitterly attacking poverty levels in the UK, he said: "Five years ago, I said to the chief executive of Wonga that I wanted credit unions to compete him out of business.
"Well he's gone! Today I dream that governments, now and in the future, put church-run food banks out of business. I dream of empty night shelters.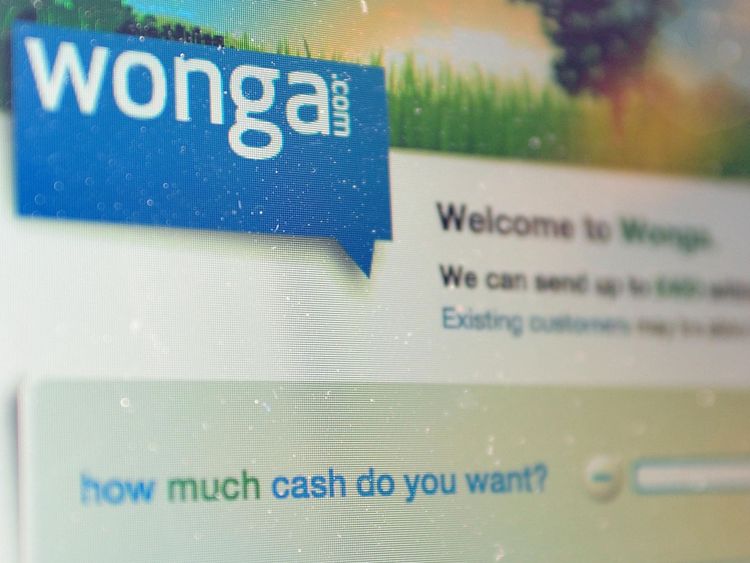 "I dream of debt advice charities without clients. When justice rolls down like waters and righteousness like an ever-flowing stream, the food banks close, the night shelters are empty, families and households are hopeful of better lives for themselves and their children, money is not a tyrant, and justice is seen."
Asked a question about hardship caused by Universal Credit, Mr Welby said it had been intended to simplify the benefits system, but that had not happened.
He praised campaigning by Church of England bishops, who he said would continue to "make a noise" about it in the House of Lords.
"It was supposed to make it simpler and more efficient. It has not done that. It has left too many people worse off, putting them at risk of hunger, debt, rent arrears and food banks," said Mr Welby.
"When Universal Credit comes into a local area the number of people going to food banks goes up.
"What is clear is if they cannot get it right they need to stop rolling it out."
Earlier, during his speech, Mr Welby spoke of the anxiety suffered by Jewish and Muslim communities because of antisemitism and islamophobic attacks by politicians.
"It would be wrong of me to stand before you today and not speak of some of the anxiety I have heard from my Jewish and my Muslim friends, about the language used to refer to them in political discussion and debate," he said.
"It is anxiety I share. On both left and right we have too often in recent times seen language which has been insensitive to the very real vulnerabilities of those who are too often talked about, but much less often talked with."