[ad_1]

Boris Johnson has branded the two Russians suspected of poisoning Sergei and Yulia Skripal "murderers" and dared them to sue him.
The former foreign secretary challenged them as he admitted the biggest mistake of his career was thinking he could deal with Vladimir Putin.
"When I became foreign secretary I thought there was no objective reason why we should be quite so hostile to Russia," he told an audience in Washington DC on Thursday.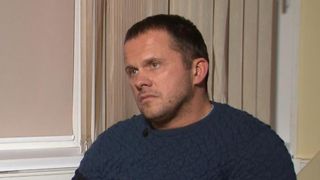 "Yes there were lots of reasons to be suspicious, lots of reasons to be wary.
"But I thought it was possible – I made the classic, classic mistake of thinking it was possible to have a reset with Russia.
"I wanted to engage with Putin and Sergey Lavrov to see if … there were areas where we needed to engage.
"Then it just became clearer and clearer to me that that was a fool's errand."
:: Timeline – The day of the nerve agent attack
Mr Johnson said an interview by Russian state broadcaster RT with the two men sought over the Salisbury poisoning was "satirical" and "really makes my blood boil".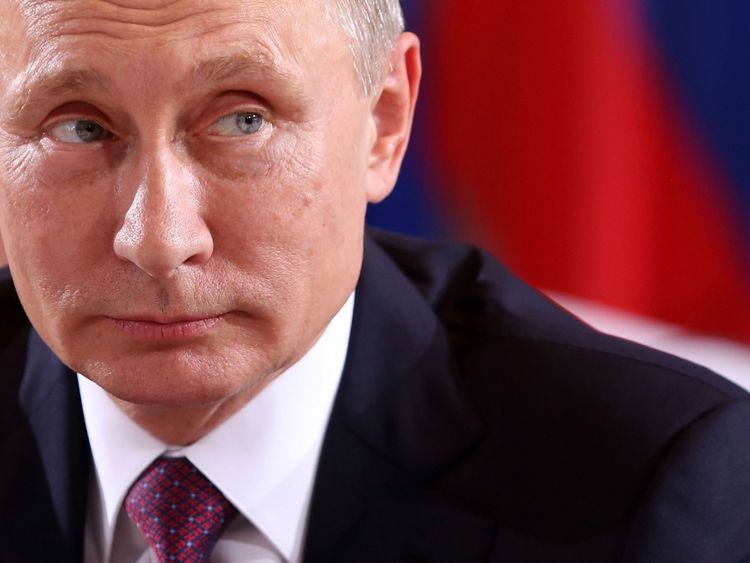 Challenging Alexander Petrov and Ruslan Boshirov, the Tory MP said: "We had this outrageous event in Salisbury, Wiltshire, when two agents of the GRU were involved in the murder of Dawn Sturgess and attempted murder of others.
"And you see what's happening now with these two characters produced in this satirical way by Putin on Russian TV, asked these ludicrously patsy questions, making a mockery of the whole thing.
"And it really makes my blood boil … I hold that regime in absolute contempt.
"I'll say it now – those two guys on Russian TV are murderers. And if they dispute that fact, they can sue me in the courts."
:: UK and Russia clash at UN over nerve agent attack
Petrov and Boshirov have both denied any culpability and claimed they took a two-day trip from Moscow to Salisbury to visit the city's cathedral.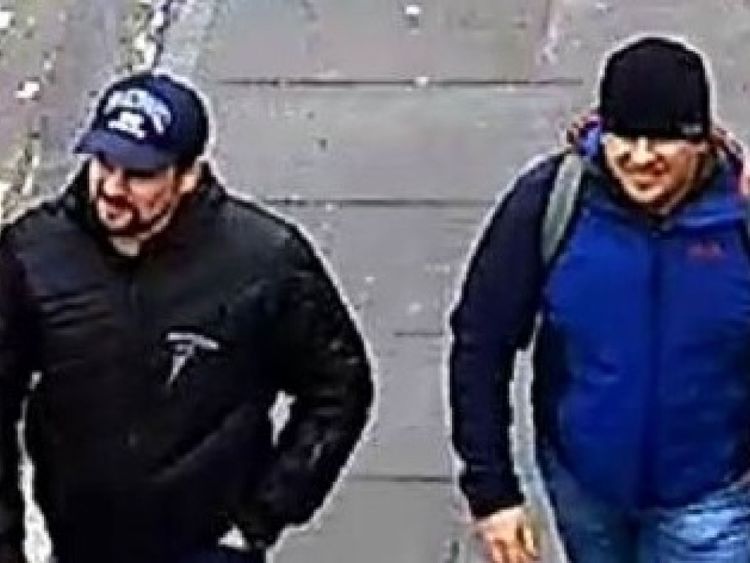 They said they wanted to go to Stonehenge but were prevented from doing so because there was "muddy slush everywhere" so they got wet and went back to London an hour after arriving.
Russia has denied the two men were military intelligence agents.
"We know who they are, we have found them," Mr Putin said days before Petrov and Boshirov appeared on RT.
"There is nothing special or criminal about it, I can assure you…
"They should go to some media outlet. I hope they will come forward and tell about themselves."
Sergei and Yulia Skripal, who were poisoned with novichok, survived the attempted assassination.
Dawn Sturgess died after being exposed to the nerve agent in nearby Amesbury, while her partner Charlie Rowley also fell seriously ill.
[ad_2]