[ad_1]

Boris Johnson appears to have moved out of the grace and favour home he enjoyed as foreign secretary – three weeks after quitting the role.
Removal vehicles were spotted outside the One Carlton Gardens residence in central London on Monday, with Mr Johnson's wife Marina Wheeler and son Milo Johnson seen removing rubbish from the property.
Mr Johnson resigned from government on 9 July in protest at Prime Minister Theresa May's Brexit strategy, which he has described as "semi-Brexit".
Since then, the Uxbridge and South Ruislip MP has resumed a role as a Daily Telegraph columnist and made a resignation speech to the House of Commons.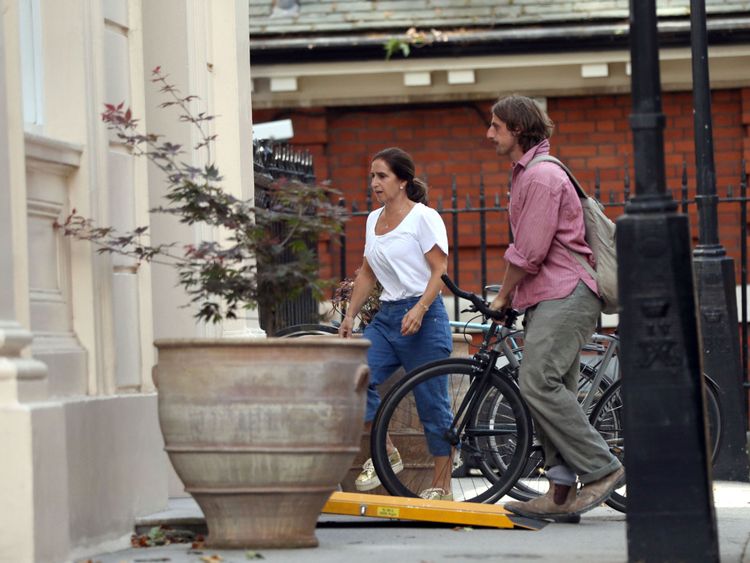 The foreign office insisted there had been no additional cost to taxpayers as a result of Mr Johnson not moving out of One Carlton Gardens immediately after his resignation.
A spokesman said: "Former ministers are expected to leave official residences as quickly as practicable at the end of their tenure, taking into account their personal circumstances and family requirements.
"We can confirm there is no additional cost to taxpayers involved."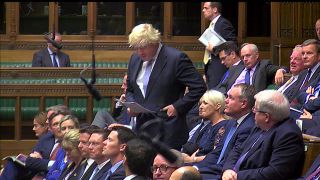 One Carlton Gardens, which is less than half a mile from Trafalgar Square, is an official ministerial residence normally reserved for the foreign secretary.
A lorry from the Restore Harrow Green removals firm was seen outside the property, into which a series of white boxes were loaded.
A case of Jacques Depagneux wine, a large painting, a luxury armchair and a home gym kit with a light set of dumbbells were also put into the vehicle.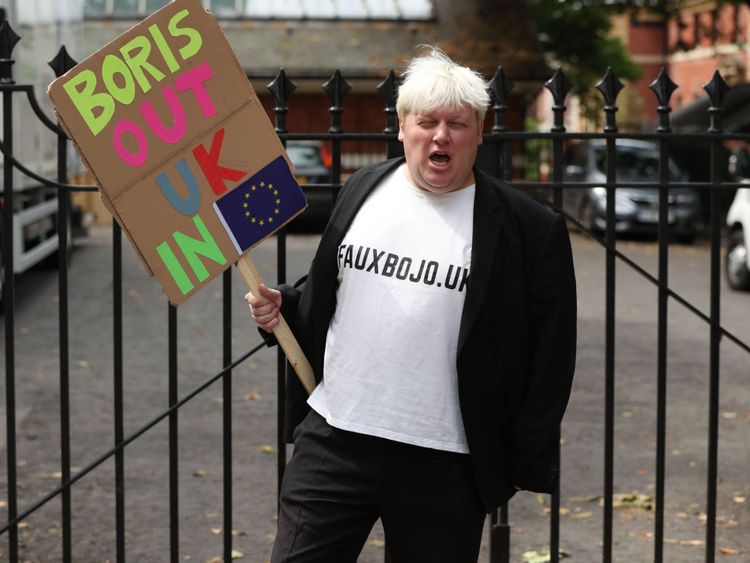 Lookalike Drew Galdron, who calls himself the Faux BoJo, stood outside the residence to mark the occasion.
Liberal Democrat MP Layla Moran, who is opposed to Brexit, said: "Leave means leave and Boris has finally got the memo.
"He resigned, so why should the taxpayer pay his lavish rent?
"Of course, he won't be too disappointed: his meagre £1.5m house in Oxfordshire will be waiting for the return of its chaotic king."
Last week, One Carlton Gardens was targeted by a spoof removals firm, who said they "knew how important leaving is" to Mr Johnson, the figurehead of the official Brexit campaign.
Fake workers carried boxes labelled "Boris Johnson's chances of becoming PM" and "Boris Johnson's dreams".
The People's Vote campaign was behind the stunt, to promote their call for a referendum on the final Brexit deal.
[ad_2]