[ad_1]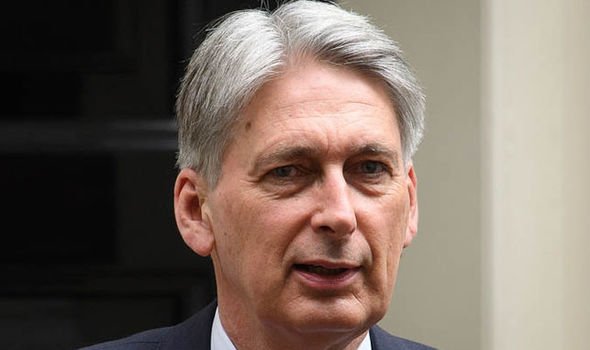 Philip Hammond could have slowed down economic growth to UNDERMINE a clean Brexit (Image: getty)
The accusation arose at an Economists for Free Trade dinner this week of senior Tory Brexiteer MPs after former cabinet minister John Redwood presented evidence that actions taken by Mr Hammond and Governor of the Bank of England Mark Carney have hit economic growth in the UK.
The former cabinet minister who also ran who also ran Margaret Thatcher's policy unit in Downing Street, has written an analysis for the Daily Express online revealing that a policy of increasing taxation and attacking the housing market has slowed down growth significantly.
Mr Redwood has compared the actions of the Treasury to those taken by Donald Trump in the US who is sparking a new economic boom.
Mr Hammond was dubbed the "heart of Remain" in the government by former foreign secretary Boris Johnson, while Mr Carney played a significant part in George Osborne's project fear campaign during the referendum.
Professor Patrick Minford, the chairman of Economists for Free Trade who hosted the event, said: "John Redwood's points on how the Government has slowed growth down were very interesting.
"A suspicious mind might think this was the deliberate act of a Remainer Chancellor to undermine Brexit and reduce confidence in a World Trade Deal.
"It is really time that the Chancellor both realises and acts on the economic benefits of Brexit, instead of following his officials' gloomy views which condemn him to endless damaging austerity."
One cabinet member at the dinner added: "It is almost as if they wanted to prove Project Fear right by slowing down growth. It's amazing that we managed to get any growth at all."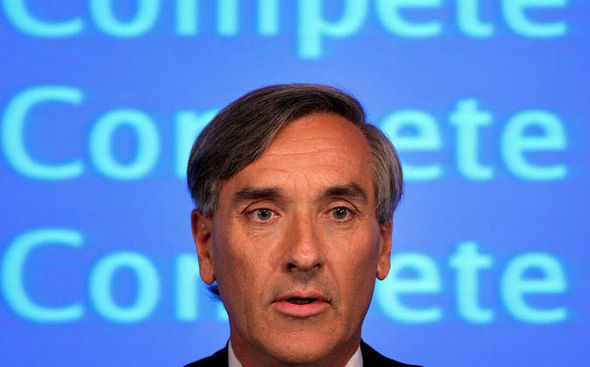 John Redwood gave evidence that Mr Hammond and Government slowed economic growth (Image: GETTY)
Another senior Tory Brexiteer said: "This certainly looks like the economy has been deliberately slowed down to undermine confidence in Brexit and going for a world trade deal instead."
In his analysis, Mr Redwood notes that the government is "taxing more" which "does slow the economy."
He went on: "The growth rate has been down a bit on the previous year as a result. Individual parts of the economy have been slowed more by specific government actions."
He notes that the  2016 budget "stopped a lot of buy to let housing activity and hit property transactions hard", particularly of more expensive properties.
He said: "High Stamp duties and higher taxes on buy to let purchasers has cut activity and output as planned. This has been a shadow over many related businesses ever since."
Then he claims that measures in Mr Hammond's 2017 budget on cars has hit growth.
He said: "Higher vehicle excise duties on dearer cars combined with general unspecified threats of higher taxes on diesels and even on petrol cars put people off buying new.
"This coincided with official pressure to curb car loans. Diesel car sales promptly fell by a quarter. 
"Tax does change behaviour. If you tax too much people stop buying or doing what  you are taxing."

It is absurd and ridiculous to suggest that the Treasury is deliberately slowing growth. Look at our record
He also attacked Mr Carney for measures to rein in credit in spring 2017.
He said: "The [Bank's] Financial Policy Committee warned against too much lending for homes, cars and other consumer items.
"The Bank followed this up by cancelling cheap lines of credit for the clearing banks to make it more difficult for them to lend on. There was also an interest rate rise to make borrowing a bit dearer and to remind people thinking of borrowing that the costs could go up."
He concluded: "In the UK money growth is now slow. It's no wonder the growth rate of the economy has slowed down a bit. 
Things you may not know about Philip Hammond
Wed, March 8, 2017
Philip Hammond will deliver his Autumn Statement to MPs at the House of Commons detailing the government's spending and taxation plans today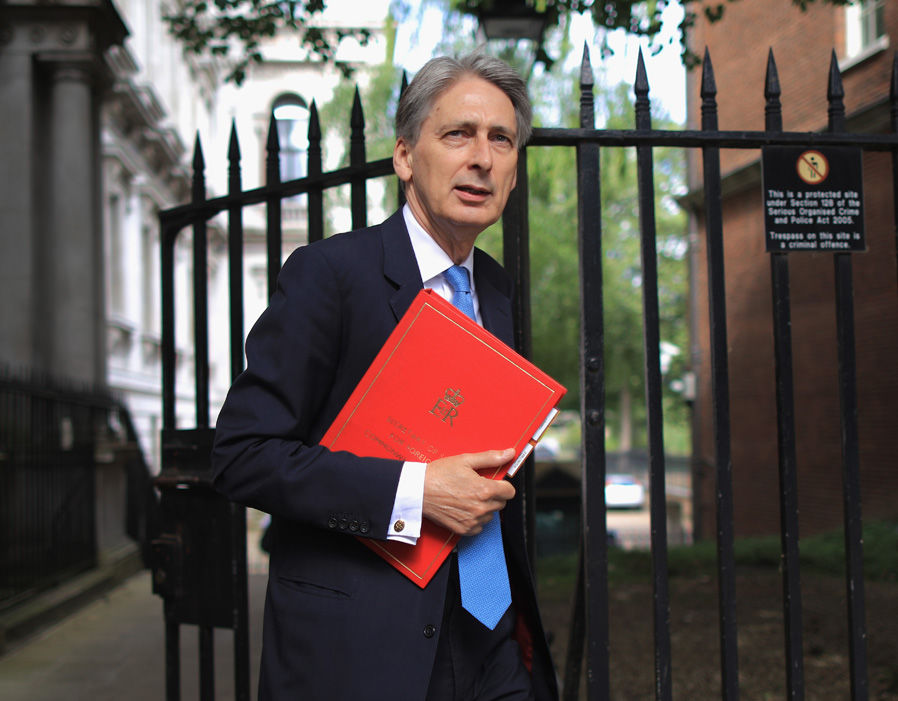 Getty Images
1 of 10
"In contrast the USA is speeding up, with tax cuts, more public spending and more bank credit available.
"The good news in the UK is the banks are much stronger than they were in 2008. More people are in work and more jobs are being created. All the time you stay in work and get  the occasional pay rise, you can afford to borrow to buy a home and a car."
On comparisons with the Trump administration, he added: "The USA is about to prove again that if you cut tax rates you will collect more revenue.
"The economy gets a boost so there is more spending and more income to tax. The UK needs to do more to promote growth and reward those who work hard. 
"Some tax cuts will not boost the deficit but help reduce it."
Treasury sources reacted strongly against accusations that the Chancellor has slowed down growth deliberately.
A source close to Mr Hammond said: "It is absurd and ridiculous to suggest that the Treasury is deliberately slowing growth. Look at our record."
A spokesman added: "The economy has grown every single year since 2010.
"The employment rate is at a record high, taxes have been cut for 31 million people and the deficit is down three quarters."
[ad_2]