[ad_1]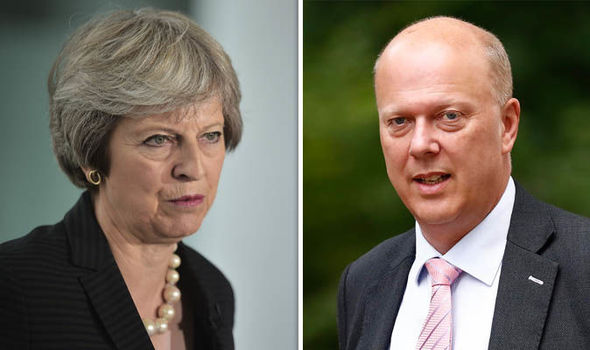 Theresa May is bracing herself for more resignations amid claims Chris Grayling will stand down (Image: GETTY)
The Transport Secretary, who orchestrated the Prime Minister's leadership campaign, is understood to have told friends he will not tolerate any more "softening" of Brexit.
His fellow Cabinet Brexiteers Penny Mordaunt and Esther McVey are also on "resignation watch" having expressed their dissatisfaction with the Government's proposals, set out in its controversial White Paper.
Its contents prompted Brexit secretary David Davis and foreign secretary Boris Johnson to resign after it was presented during a Cabinet away day at Chequers.
In an interview with the Sunday Express, Mr Davis said Ms Mordaunt, the International Development Secretary, and Work and Pensions Secretary Ms McVey were the next most vehemently opposed to the plans.
A source close to Mr Grayling said: "Chris wants progress but not at any price. He can just about live with Chequers, but if Brussels pushes its luck, he'll have no choice but to fall on his sword."
The revelation comes as leaked minutes of the July 6 summit at the Prime Minister's country retreat in Buckinghamshire suggested Andrea Leadsom "hated" the compromise deal proposed, which would bind the UK to EU rules and regulations on goods and agrifoods post Brexit.
Claiming it betrayed the referendum result, the Leader of the House of Commons reportedly accused fellow ministers and officials of "arrogance".
The leak is intended to embarrass the one-time Tory leadership contender because she publicly backed the deal, saying: "Theresa is absolutely sticking to delivering the will of the people."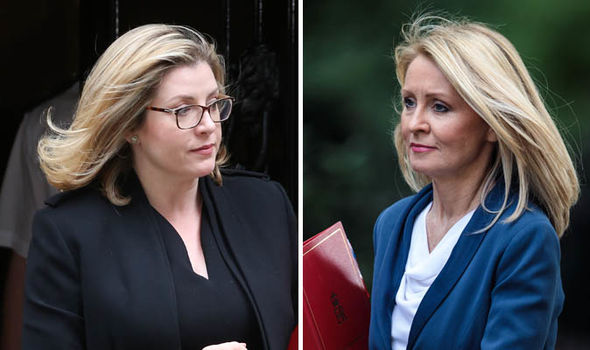 Penny Mordaunt (left) and Esther McVey are also on "resignation watch" (Image: GETTY)
International Trade Secretary Liam Fox agreed to abide by collective Cabinet responsibility after receiving assurances the deal would not scupper Britain's chances of signing free trade deals with non-EU countries, while insiders say fellow Brexiteer Michael Gove is biding his time because he believes he can "rescue Brexit" once we leave in March – a theory described as "cloud cuckoo-land thinking" by one senior Tory MP.
Brexiteers have declared the Chequers deal "dead" after passing a series of amendments to the Customs Bill last week which contradict key paragraphs, while the EU's chief negotiator Michel Barnier effectively rejected the White Paper on Friday.
Hardline Brexiteer Jacob Rees-Mogg said yesterday he now believes the most likely outcome is Britain adopting World Trade Organisation terms – in effect, a no deal.
He said: "WTO is nothing to be frightened of.

I don't think we necessarily need the theatrics of walking away, but the truth is that WTO is likely to be all they will offer us
"I don't think we necessarily need the theatrics of walking away, but the truth is that WTO is likely to be all they will offer us."
Yet last night Downing Street stood by the proposals, with Mrs May declaring that Cabinet ministers would spend the summer travelling across Europe to "promote the benefits" of the deal.
She said: "The White Paper sets out in detail our proposal for an unprecedented economic and security partnership. It is the right approach for the UK and the EU.
"We must step up the pace of negotiations and get on to deliver a good deal. We both know the clock is ticking – let's get on with it."
Chequers summit in pictures: Theresa May's big Brexit meeting
Fri, July 6, 2018
The Prime Minister gathered her cabinet together ahead of a crunch Brexit showdown at her country retreat at Chequers in Buckinghamshire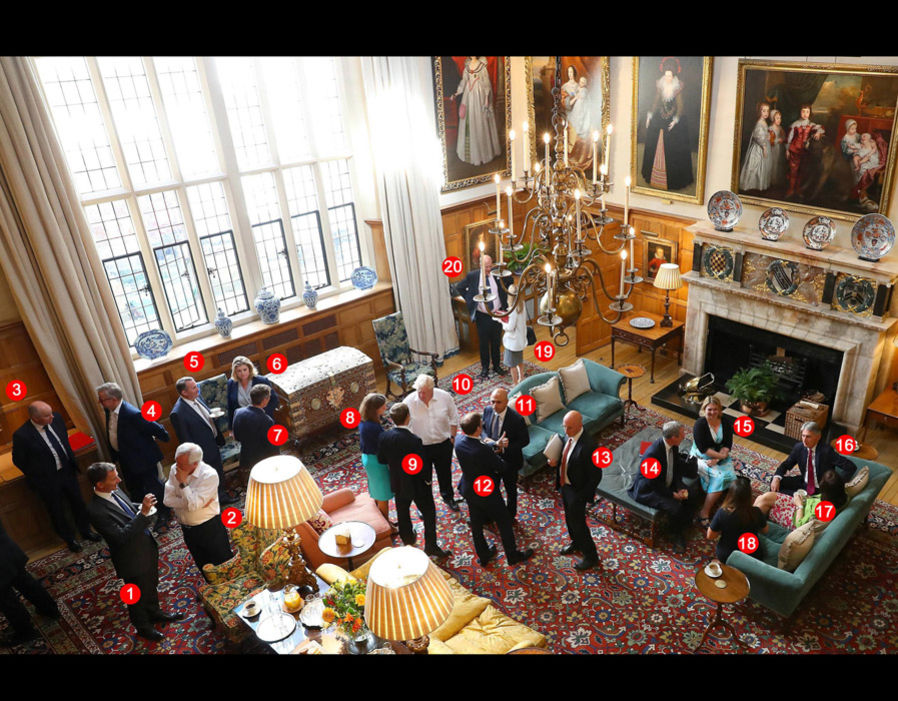 PA
1 of 14
The Prime Minister will take the lead on the European visits by meeting Austrian Chancellor Sebastian Kurz, Czech prime minister Andrej Babis and Estonian prime minister Juri Ratas next week. Number 10 said that since the White Paper launch there have been more than 90 calls to European ministers and more than 350 calls from senior officials to set out the deal.
Brexiteers, meanwhile, are planning their own summer campaign to "kill off" the deal.
They have drawn up a rota to make sure they can hit the airwaves to make the counter arguments.
Meanwhile, rumours are swirling in Westminster that MPs will be told not to return after recess on September 4 but go straight into conference season because of "building works" to protect Mrs May from a leadership bid after the summer.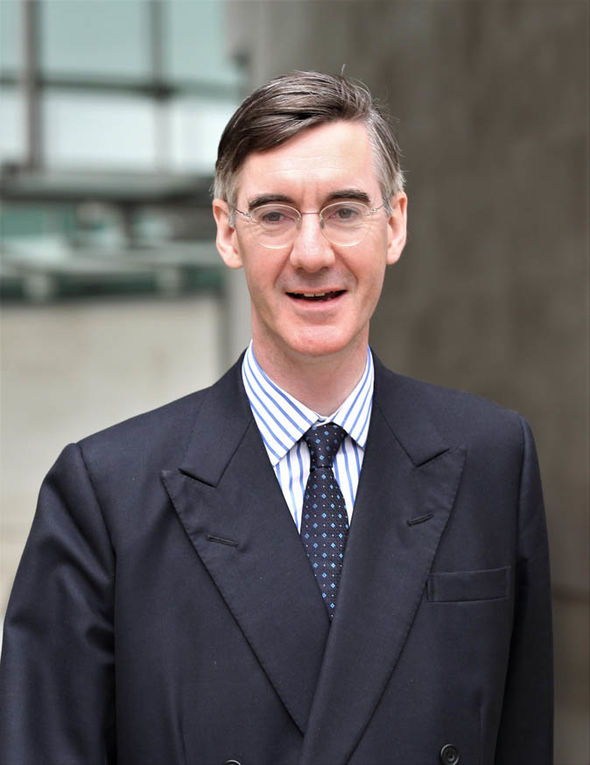 Jacob Rees-Mogg said he now believes the most likely outcome is Britain adopting WTO terms (Image: GETTY)
Backbenchers led by Andrea Jenkyns are pushing for a vote of no confidence now while Brexiteer heavyweights including former leader Iain Duncan Smith and Mr Rees-Mogg are opposed to the idea, arguing it is too much of a distraction. If Mrs May wins the vote, her leadership cannot be challenged again for 12 months.
Civil war broke out in senior Tory ranks after party chairman Brandon Lewis threatened to withdraw funding from MPs like Ms Jenkyns.
Mr Duncan Smith said: "It never worked in John Major's day and it won't work now.
"We are a united party. You tolerate dissent but you support colleagues because without them winning their seats you don't have a majority.
"So we need Andrea back, and everyone else back. The party exists to be in government, that's its purpose, the rest is politics."
The wrangling comes as support for Ukip surged to eight per cent last week, according to an Opinium poll.
[ad_2]