[ad_1]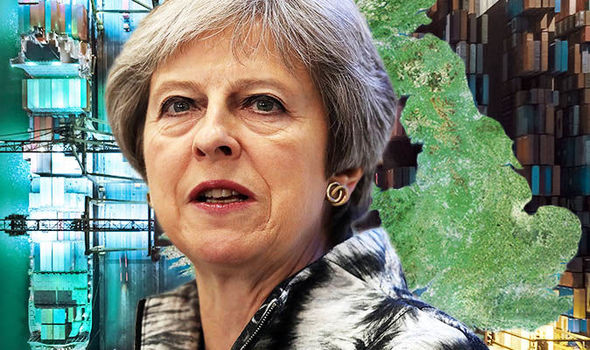 Theresa May's hand has been massively strengthened in Brexit negotiations according to new study (Image: GETTY)
The research carried out by eminent former Harvard economist and entrepreneur Michael Burrage reveals that countries which do not have a trade deal with the EU and rely on WTO rules – known as the World Trade Deal option – strongly outperform their rivals.
The study comes as foreign secretary Jeremy Hunt has warned the EU that it will be making a "terrible geostrategic mistake" if it forces a no deal which means Britain will opt for the World Trade Deal through WTO membership.
Mr Hunt warned that the UK and EU face a "messy divorce" because of Brussels intransigence while he held talks with his Austrian counterpart Karin Kneissl.
Mr Burrage's work appears to confirm that Britain will thrive if the EU forces a no deal.
It follows work by Economists for Free Trade which showed that the Treasury would collect £80 billion a year based on the revenue created by moving on to the World Trade Deal on WTO rules.
If this were to happen the UK would also keep its £39 billion which had been earmarked as a divorce bill to paid to the EU.
The advantage of a World Trade Deal on WTO terms is that the UK is not bound by EU rules or committed to agree to its red tape and regulations, while it is able to strike lucrative free trade deals around the world.
Mr Burrage, a member of Economists for Free Trade, has specifically attacked assessments made by the Treasury on a so called "no deal" which he branded "dishonest, incompetent and shamelessly partisan" for suggesting it was the worst option.
The Treasury analysis is the basis for the controversial Chequers plan which would tie the UK to EU rules and make it hard to strike other free trade deals.
Instead Mr Burrage has argued that going to WTO rules should be considered the "best option."
He points out that exports by the UK to 111 countries outside the EU under WTO rules grew by 2.9 percent between 1993 and 2015.
This was more than three times greater than the 0.9 percent growth in exports to EU countries in the same period and one percent higher than trade with the 62 countries which have trade agreements with the EU.
Chequers summit in pictures: Theresa May's big Brexit meeting
Fri, July 6, 2018
The Prime Minister gathered her cabinet together ahead of a crunch Brexit showdown at her country retreat at Chequers in Buckinghamshire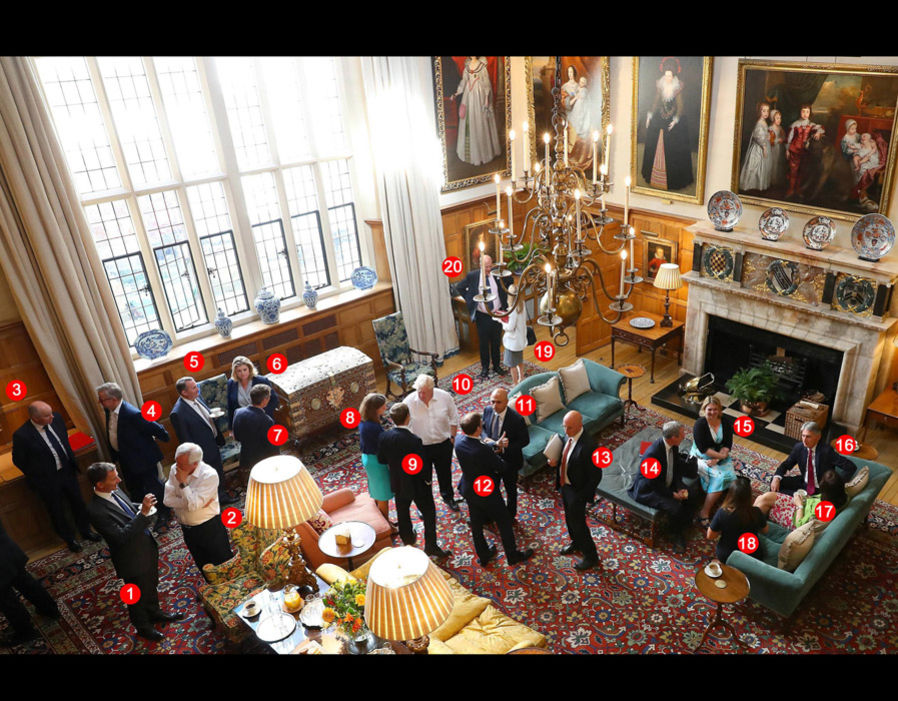 PA
1 of 14

Mrs May could deliver exactly what she promised at Lancaster House, and stay well behind all her red lines without the least difficulty.
He also pointed to the International Monetary Fund (IMF)'s Direction of Trade Statistics report which shows that of the 22 largest value goods exporters to the EU over the years 1993-2015, 15 were trading as most favoured nations under WTO rules and seven under some kind of bilateral agreement.
The group relying on WTO rules grew by 135 percent over the period and the one with trade agreements grew by 107 percent.
More importantly, they grew almost twice as much as the exports of the 12 founder EU members to each other which grew by only 70 percent, and four times more than UK exports to the other eleven, which grew by a mere 25 percent.
Mr Burrage said: "Mrs May could deliver exactly what she promised at Lancaster House, and stay well behind all her red lines without the least difficulty.
EU Summit 2018 LIVE pictures as talks progress to Brexit
Fri, June 29, 2018
EU countries' leaders meet on 28 and 29 June for a summit to discuss migration in general, the installation of asylum-seeker processing centres in northern Africa, and other security- and economy-related topics including Brexit.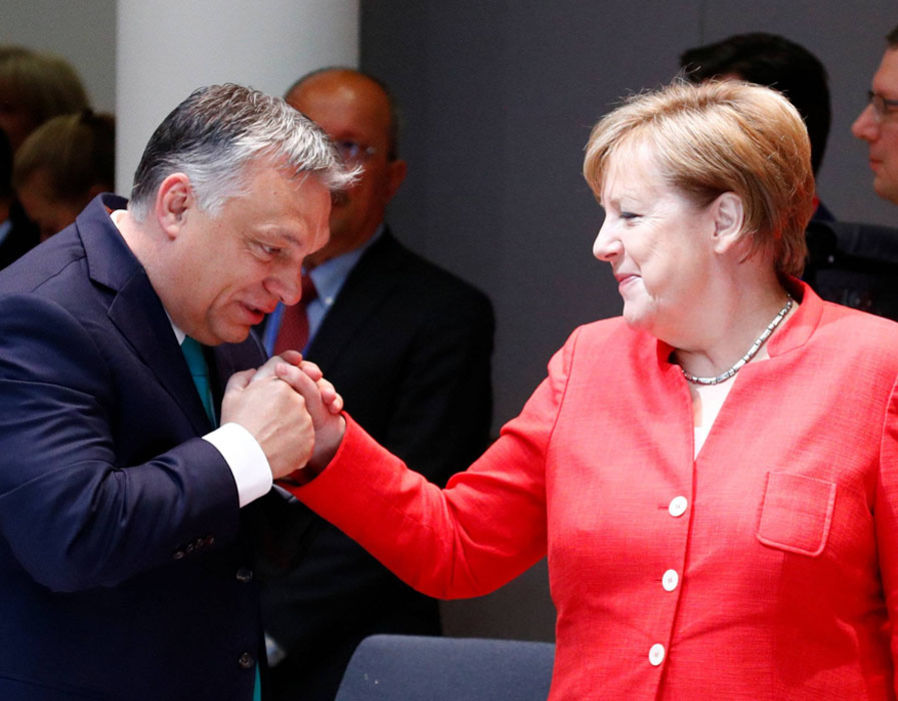 REUTERS
1 of 36
"There would be no quarrel about the sequencing of negotiations, no reason for UK negotiators to be supplicants on their knees, since they would finally have some leverage.
"They would have no reason to make concessions or further payments to the EU, other than for past commitments and for participation in selected future joint activities.
"And Mrs May domestic political opposition would be limited to those who want to reverse the referendum, a far less daunting task than at present. The government could then concentrate on making free trade agreements with the EU and others over the transition period."
His work reflects concerns that the Treasury has been rigging figures and evidence to push for a soft Brexit where Britain stays under EU rule.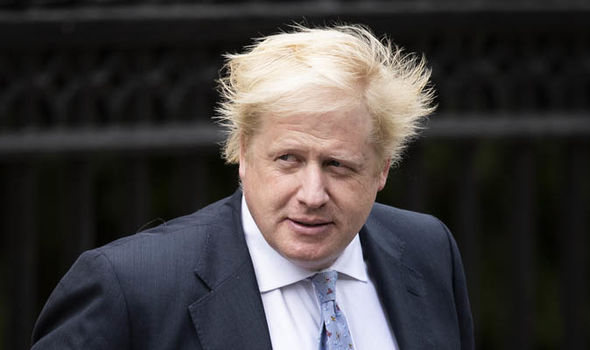 Former Foreign Secretary Boris Johnson (Image: GETTY)
Before he resigned as foreign secretary Boris Johnson described Chancellor Philip Hammond as "the heart of Remain" in the cabinet while accusations have been made that the Treasury has deliberately tried to slow down economic growth to support the case for a soft Brexit.
Senior pro-Brexit Tory MPs have lent their support for a World Trade Deal if Brussels continues to be unreasonable.
Jacob Ress-Mogg, the leader of the powerful European Research Group, told the Daily Express: "We ought not to be afraid of a World Trade Deal based on a World Trade Organisation (WTO) solution which is how we do 60 percent of our international trade already."
Former Brexit minister David Jones said: "Resorting to a World Trade deal would not cause any problems."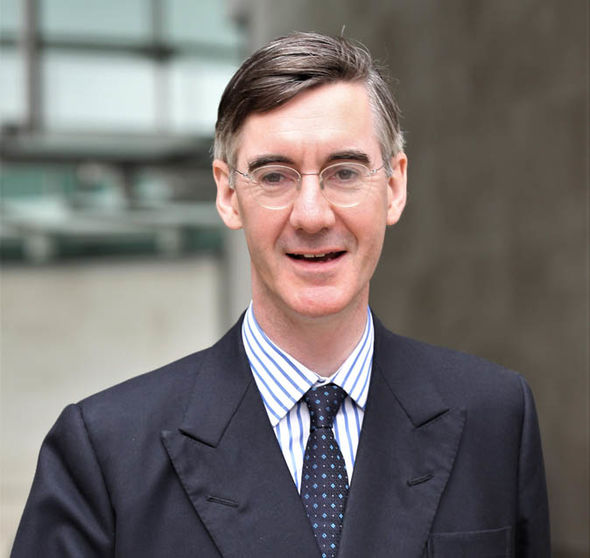 Jacob Ress-Mogg, the leader of the powerful European Research Group (Image: GETTY)
Former Brexit minister David Jones said: "Resorting to a World Trade deal would not cause any problems."
Meanwhile senior Tory MP Peter Bone, the founder of Grassroots Out, said: "I think we the World Trade Deal is now the best option available to us."
Meanwhile, in Austria, Mr Hunt told his counterpart that a failure to get a deal is now increasing.
The message is due to be repeated to French President Emmanuel Macron by Theresa May tomorrow.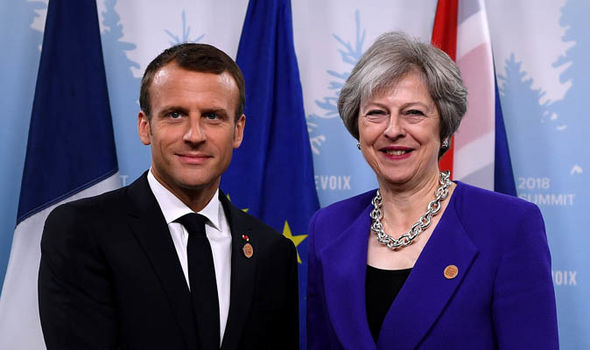 French President Emmanuel Macron with Prime Minister Theresa May (Image: GETTY)
Ms Kneissl played down Mr Hunt's warnings that both sides could be heading for an accidental no-deal Brexit although she acknowledged that they were "prepared for the different possible scenarios".
Mr Hunt's visit to Austria coincides with the country holding the rotating presidency of the Council of the European Union, giving Vienna a key role in deciding the agenda for the bloc's leaders.
Speaking alongside his Austrian counterpart the Foreign Secretary said: "Austria has a special role because of its EU presidency and so all we say is, looking at your huge experience of foreign policy and historical knowledge, let's not make this one of those moments where a terrible mistake is made which we are still talking about in 20 or 30 years.
"Let's have a pragmatic solution that allows that deep and special partnership, friendship, between the UK and Europe to continue."
In a Twitter message he added: "We want the EU to prosper but there is a real risk of a messy divorce which would be a geostrategic mistake."
[ad_2]