[ad_1]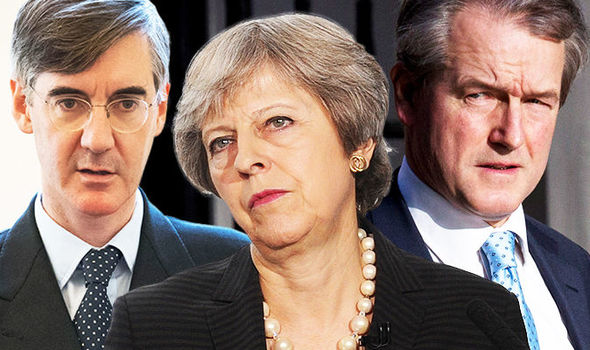 Brexit news: Theresa May has been urged to create a World Trade Bill (Image: GETTY)
The proposal for a bold new World Trade Deal would, according to leading economic experts, end austerity with a boost of £80 billion a year and guarantee that Britain is free of Brussels rule.
The proposals have been exclusively unveiled in the Daily Express as new Brexit Secretary Dominic Raab has said he is "relaxed" about not having a trade deal with the EU.
He has also made it clear that if Brussels bureaucrats continue to to refuse to see reason he will withhold the £39 billion divorce settlement promised in December.
The Brexit Secretary said there had to be "conditionality" under the Article 50 withdrawal mechanism between settling Britain's exit payment and creating a new relationship with the EU.
He said: "Article 50 requires, as we negotiate the withdrawal agreement, that there's a future framework for our new relationship going forward, so the two are linked.
"You can't have one side fulfilling its side of the bargain and the other side not, or going slow, or failing to commit on its side.
"So, I think we do need to make sure that there's some conditionality between the two."
Mr Raab's words come amid fury about the way the EU's chief negotiator Michel Barnier dismissed Mrs May's generous Chequers offer.
It is understood that three Cabinet Brexiteers – work and pensions secretary Esther McVey, international development secretary Penny Mordaunt and transport secretary Chris Grayling – are considering joining Boris Johnson and David Davis in resigning over Chequers.
Meanwhile, a ConHome poll of Tories showed that 67 per cent of party members are against Chequers which many believe would leave the UK as "an EU colony".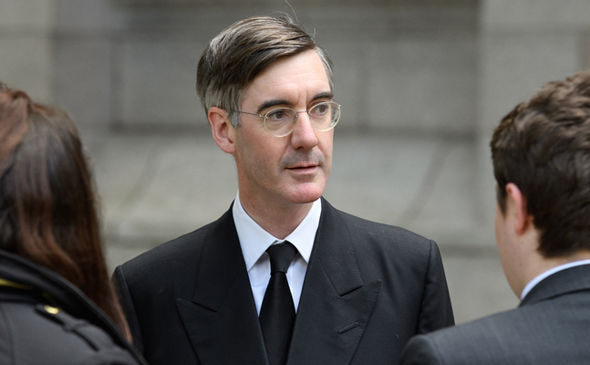 Brexit news: Jacob Rees-Mogg said Britain had nothing to fear from a World Trade Deal (Image: GETTY)
But the snub has led many leading Brexiteers to urge Mrs May to adopt the bolder and better World Trade Deal.
Among the high profile supporters of a World Trade Deal is former cabinet minister and leading Brexiteer Owen Paterson.
Like many the senior Tory MP thinks the idea solution is an improved version of the EU trade deal with Canada, known as Canada Plus, but with just 13 weeks to go before the European Council summit to decide Brexit many think this will have to be negotiated after leaving the EU.
Speaking to Sophie Ridge on Sky News, Mr Paterson said: "Obviously the optimal arrangement would be to have a free trade deal something like Canada plus, that would be much the best as [European Council President Donald] Tusk offered in March, but we should be very clear now that if Barnier is pushing for yet more concessions on Chequers, which for someone like me is wholly unacceptable anyway, we should be beginning to prepare for what are World Trade terms."
Jacob Ress-Mogg, the leader of the powerful European Research Group, told the Daily Express: "We ought not to be afraid of a World Trade Deal based on a World Trade Organisation (WTO) solution which is how we do 60 per cent of our international trade already."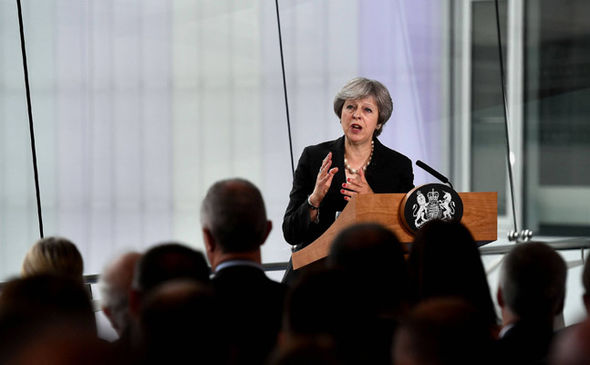 Brexit news: Theresa May has been urged to revert to WTO rules (Image: GETTY)
Former Brexit minister David Jones said: "Resorting to a World Trade deal would not cause any problems."
Meanwhile senior Tory MP Peter Bone, the founder of Grassroots Out, said: "I think we the World Trade Deal is now the best option available to us."
The World Trade Deal plan drawn up by internationally acclaimed leading experts in Economists for Free Trade led by Margaret Thatcher's former advisor Professor Patrick Minford would see Britain agree to administrative items with the EU over citizens rights, air travel and other practical issues.
Writing for the Daily Express today, Professor Minford said: "A World Trade Deal under WTO rules is not just better than a 'bad deal'. It offers us the unalloyed gains of Brexit and soon, in a way that no-one else, the EU included, can stop. It is time this government embraced it firmly as its main Brexit policy."
International economic lawyer David Collins said: "Far from crashing out of the EU or falling off the 'cliff edge', dealing with the EU on WTO terms is realistic and workable."
Instead of agreeing a trade deal which benefits the EU more than Britain, the UK would instead retake its seat at the World Trade Organisation (WTO).
This means that the UK would not be obliged to hand over the £39 billion divorce bill.
Chequers summit in pictures: Theresa May's big Brexit meeting
Fri, July 6, 2018
The Prime Minister gathered her cabinet together ahead of a crunch Brexit showdown at her country retreat at Chequers in Buckinghamshire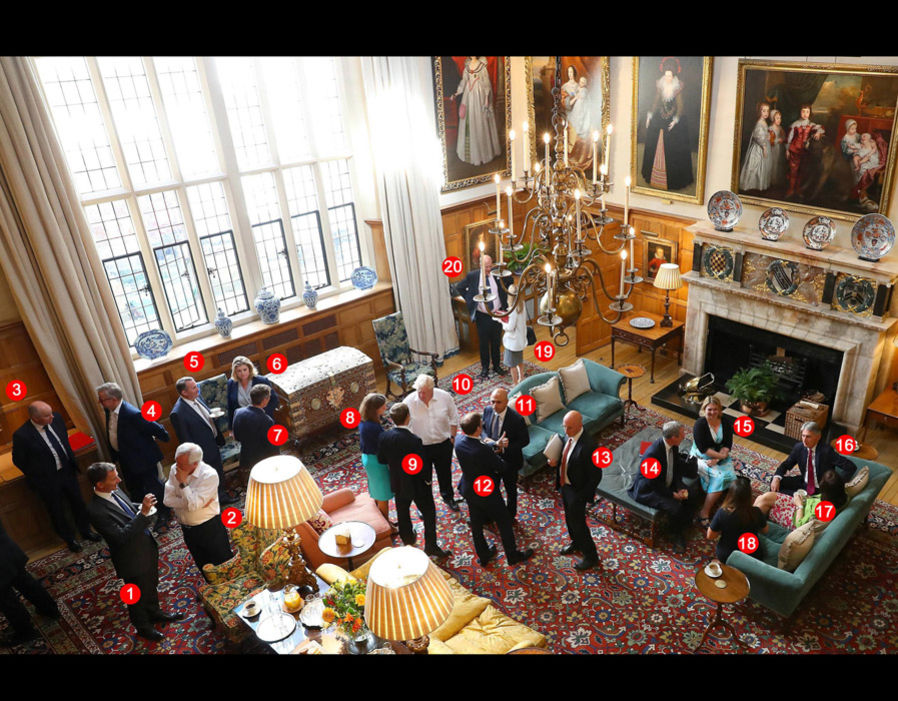 PA
1 of 14
Also under WTO rules Britain and the EU can only charge their smallest tariffs.
The UK government can support firms in Britain which have to pay EU tariffs out of the surplus tariffs coming into the UK from Europe.
In addition Britain is no longer paying up to £14 billion a year to the EU in membership fees.
Without Brussels interference it will also have the power to end tariffs on goods it does no0t produce, particularly food which were in place to protect EU producers.
With controlled immigration and end of free movement the British taxpayer will not longer have to provide a 20 per cent subsidy to EU cheap labour.
According to EFT calculations, the effects on prices and wages mean that average household will gain around eight per cent, while the poorest household will be 15 per cent better off.
The Treasury will get about 10 per cent extra revenue, around £80 billion.
[ad_2]