[ad_1]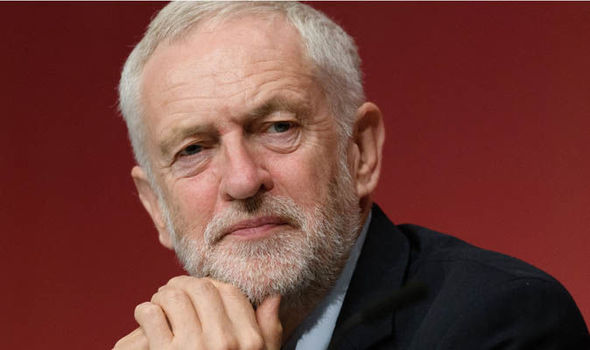 Jeremy Corbyn has been forced to apologise (Image: GETTY)
The main talk, entitled The Misuse of the Holocaust for Political Purposes, was delivered by a Jewish Auschwitz survivor who repeatedly compared the Nazi regime to Israeli government policy in Gaza.
Mr Corbyn also allegedly walked down the aisle pointing out to police some protestors he wanted removed, though Labour sources say records do not back up this claim.
The Labour leader has been repeatedly accused of failing to confront and condemn anti-Semitism in Labour ranks.
In a statement about the 2010 "never again – for anyone" meeting he stressed the main speaker was a concentration camp survivor but continued: "Views were expressed at the meeting which I do not accept or condone.
"In the past, in pursuit of justice for the Palestinian people and peace in Israel/Palestine, I have on occasion appeared on platforms with people whose views I completely reject.
"I apologise for the concerns and anxiety that this has caused."
However, his comments failed to placate critics.
Even close ally John McDonnell, the Shadow Chancellor, said Labour's bigotry row needed resolving as soon as possible.
He said: "None of us fail to appreciate, I suppose, the way this has upset people including ourselves.
"It really has shaken us to the core really, but we'll resolve it, we've got to."

In essence, the Labour party is being seen by most in the Jewish community to have declared war on it.
"It really has shaken us to the core really, but we'll resolve it, we've got to."
Mr McDonnell added that Jewish people were "really suffering out there", from a "massive increase in attacks" and vandalism against their cemeteries and schools.
He continued: "So we've got to resolve the issue within our party and then get out there to assist the Jewish community campaigning against anti-Semitism within our society overall."
Labour MP John Mann, a non-Jewish chairman of Parliament's all-party group on anti-Semitism and a frequent critic of the party's alleged failures to deal with the bigotry, said Mr Corbyn had breached "normal decency" regarding the 2010 meeting.
It was "extraordinary" that the Labour leader had held a "protest event" called Auschwitz to Gaza on the day the world remembers and mourns the Holocaust, said Mr Mann.
He added: "I've no idea how he got himself into that situation, but I'm glad that he has apologised and on the back of that apology is the opportunity to do something significant.
"In essence, the Labour party is being seen by most in the Jewish community to have declared war on it."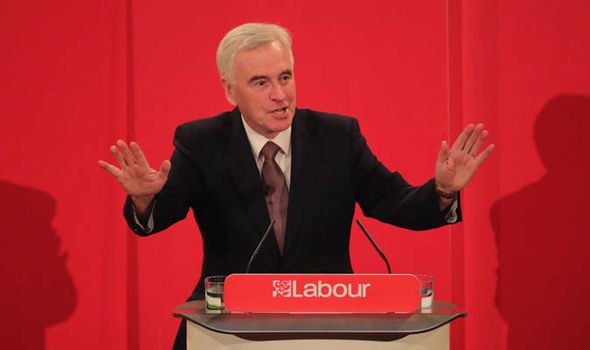 Shadow Chancellor John McDonnell said the row has 'shaken us to the core' (Image: GETTY)
Meanwhile Labour MP Stephen Kinnock tweeted: "This is now a full blown crisis for our party."
Labour MP Ian Austin, whose adopted father was a Jewish refugee and who has been threatened with party discipline for confronting a Corbyn ally over the issue, said he felt "deeply ashamed by the failure properly to tackle the problem".
Mr Austin also condemned Mr Corbyn for allegedly sitting silent at a meeting of Labour's ruling National Executive when leftwing member Pete Willsman ranted that some Jewish critics of the party were "Trump fanatics" and there was no evidence of widespread anti-Semitism in Labour.
Labour's latest crisis comes after it stoked fury by refusing to adopt the full international definition of anti-Semitism.
The  leadership's proposed code omits comparing modern-day Israeli policies to those of the Nazis from a list of behaviours regarded as anti-Semitism by the International Holocaust Remembrance Alliance definition.
Labour's version says it is not anti-Jewish to criticise Israel by reference to "examples of historic misconduct …  unless there is evidence of anti-Semitic intent".
The party's MPs will vote next month on whether to adopt the full IHRA wording.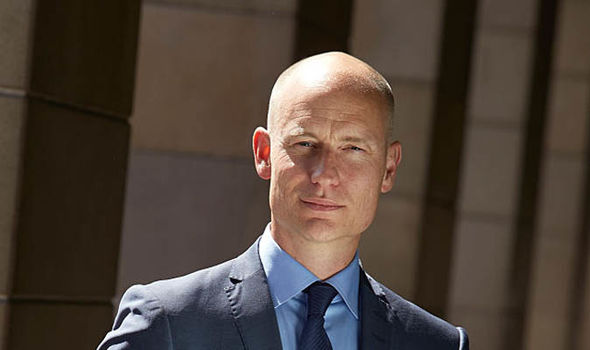 Labour MP Stephen Kinnock tweeted: 'This is now a full blown crisis for our party.' (Image: GETTY)
National Executive member and Corbyn supporter Ann Black on Wednesday urged him to adopt the IHRA definition in full, including its examples, adding if necessary a clause allowing members to defend Palestinians' rights or criticise sections of the Israeli government.
"I don't think Jeremy Corbyn is in any way racist or anti-Semitic. I do believe he has the authority and the ability to break the current impasse," she said.
The Campaign Against Antisemitism which has referred Labour and Mr Corbyn to the Equality and Human Rights Commission, including over the leader hosting the 2010 event, was dismissive of his apology.
CAA chairman Gideon Falter said: "Jeremy Corbyn has spent his political career sharing stages with anti-Semites and honouring them.
"This apology rings utterly hollow. Mr Corbyn did not merely attend the event, he chaired it, and in response to the criticism of the Jewish community in 2010 he did not apologise.
"Only now, eight years late and under enormous pressure, has Mr Corbyn issued his mealy-mouthed apology. We do not believe him."
A Labour Party spokesman said: "Labour is committed to rooting out anti-Semitism from our party and society. False and partisan attacks like this undermine the fight against anti-Semitism.
"Labour has adopted the IHRA definition, which is reproduced word for word in our code of conduct, and the examples are expanded on and contextualised to produce legally robust guidelines that a political party can apply to disciplinary cases.
Hundreds protest against anti-Semitism in Westminster
Mon, March 26, 2018
The Jewish community has condemned Labour leader Corbyn's 'systematic failure' to deal with anti-Semitism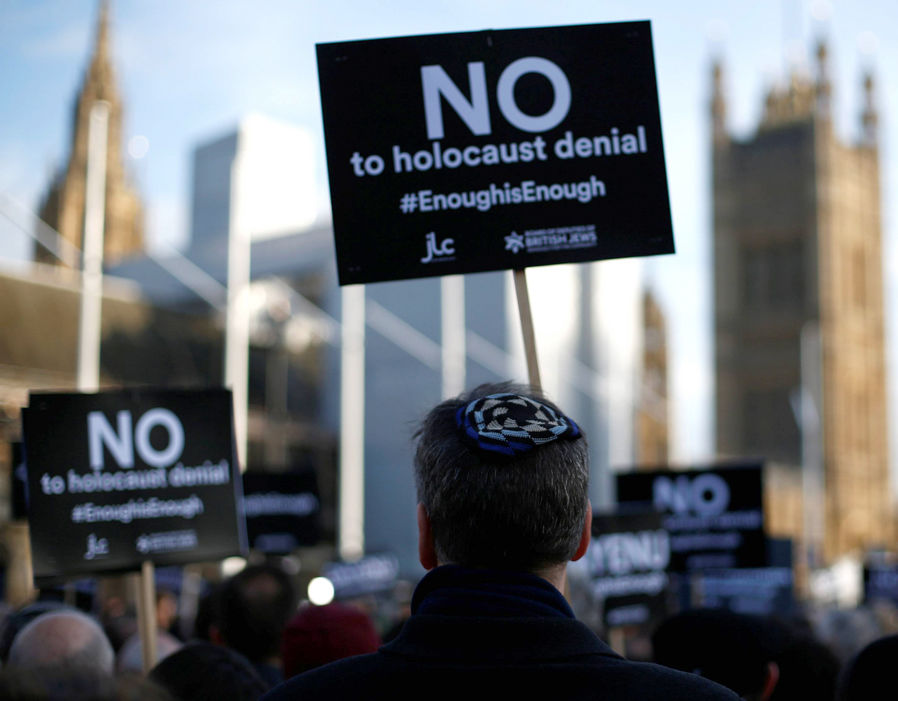 REUTERS
1 of 11
"IHRA says its text is not legally binding and therefore there is no basis to legally challenge the code of conduct."
Mr Corbyn is also under pressure from the CCA and his own party over an interview in 2012 with Iran-backed Press TV in which he appeared to voice support for more than 1,000 convicted Palestinian terrorists, who between them were accused of murdering nearly 600 Israelis.
The men Mr Corbyn described as "brothers" had been freed by Israel in exchange for the return of Israeli soldier Gilad Shalit who had been captured by the Hamas militant group, and Mr Corbyn questioned if there was a "serious case" against them.
Labour MP Joan Ryan, chair of Labour Friends of Israel, said: "It is beyond abhorrent that the leader of the Labour Party would ever welcome the release of such depraved terrorists.
"These evil individuals were responsible for the deaths of hundreds of innocent Israelis, including children and survivors of the Holocaust.
"I will be calling on the party to investigate this matter immediately as I believe Mr Corbyn's actions bring the Labour party into disrepute."
[ad_2]