[ad_1]

The EU will scrap biannual clock changes, Jean-Claude Juncker has pledged, in a move that poses another headache for Brexit negotiators.
Following an online consultation, which received 4.6 million responses from across all 28 EU countries, the European Commission has revealed 84% want to abolish the act of daylight saving.
"We carried out a survey, millions responded and believe that in future, summer time should be year-round, and that's what will happen," Mr Juncker, the European Commission President, told German TV on Friday.
"I will recommend to the commission that, if you ask the citizens, then you have to do what the citizens say.
"We will decide on this today, and then it will be the turn of the member states and the European Parliament."
Under current EU rules, since 1996 all member states have been changing their clocks forward by one hour on the last Sunday of March, and by one hour backward on the last Sunday of October.
That will end if the commission sees its recommendation accepted by MEPs and member states.
The proposal has prompted concern about a "time border" on the island of Ireland after Brexit – with Belfast and Dublin on different times.
The commission pushed back at suggestions the plan could even see different time zones established within the UK after Brexit.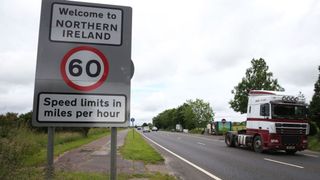 Under the EU's "backstop" proposal for avoiding a hard border on the island of Ireland, if such a frontier is not averted by the future EU-UK relationship, Brussels wants Northern Ireland to remain under the rules of its single market.
The spokesman refused to speculate on how this scenario would interact with the clocks proposal, amid claims it could leave Belfast an hour ahead or behind London.
Running from 4 July until 16 August, the online consultation attracted the highest number of responses ever received by the EU for any such survey.
However, preliminary results released by the commission reveal wildly different participation rates across the bloc.
For example, roughly three million Germans took part in the consultation (3.79% of the country's population); but less than 15,000 UK citizens participated (0.02% of the UK population) and only around 8,000 Romanians gave their view (0.04% of the country's population).
Mediterranean countries such as Cyprus, Greece and Malta were most against abolishing clock changes.
Daylight saving has been a twice-yearly event in the UK since 1916.
One of its keenest campaigners was William Willett, said to be the great-great-grandfather of Coldplay singer Chris Martin, who wanted to avoid the waste of daylight in summer months.
Previous calls for the UK to remain permanently on summer time have proved unpopular in Scotland.
It is claimed the even darker winter mornings would make it more dangerous for youngsters travelling to school.
[ad_2]