[ad_1]

Explosive devices have been thrown at the homes of former Sinn Fein leader Gerry Adams and ex-chair Bobby Storey, the party has said.
Two devices were thrown on Friday night, causing damage to a car, but no one was hurt.
Mr Adams tweeted: "All well here. No one hurt. Thanks 4 all the texts & phone calls. Thanks 2 all the great neighbours, the Neighbourhood Watch & Sinn Fein reps who were here very quickly."
He later called on those who had "the gumption to sneak up on our homes" to "come and sit down and explain to me what this is about".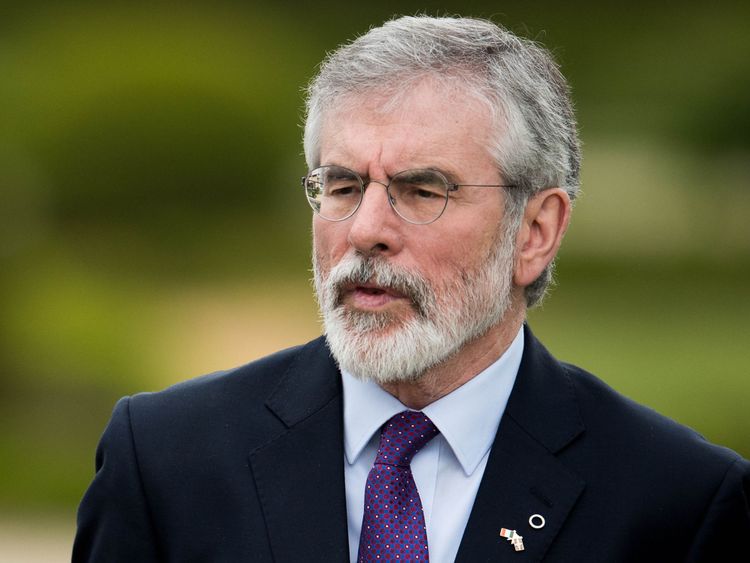 Sinn Fein policing and justice spokesman Gerry Kelly said: "These were reprehensible and cowardly attacks on the family homes of Gerry Adams and Bobby Storey.
"Grandchildren were in the driveway of Adams' home minutes before the attack.
"I would appeal for calm. These attacks are the desperate acts of increasingly desperate and irrelevant groups."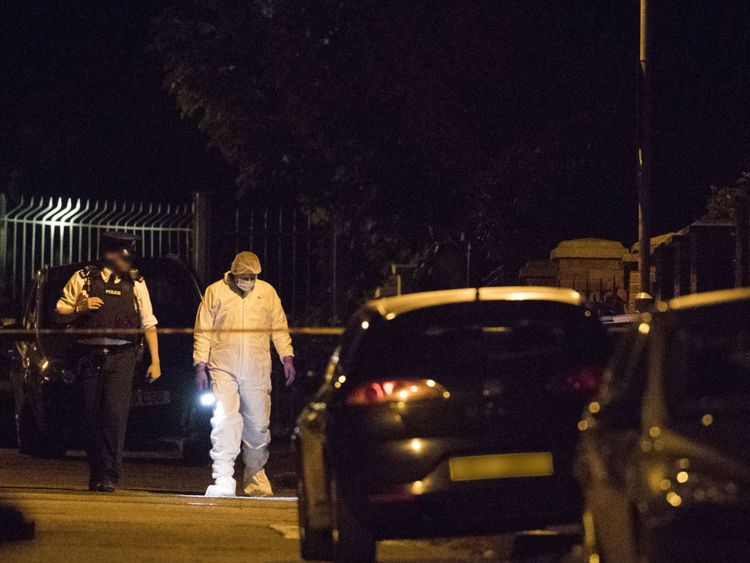 Sky's senior Ireland correspondent David Blevins said it was "an audacious attack" if carried out by dissident Republicans.
"To target the homes of two men who are so revered within Republicanism would mark an escalation of tension between Sinn Fein and those who believe the party has sold out," he added.
After the attacks, the leader of the Alliance party Naomi Long tweeted: "It seems this week some people are determined to drag us back into violence at whatever cost.
"We need to stand together against all violence. No exceptions. No excuses."
It follows nights of violence in Northern Ireland which the police have blamed on the "New IRA" in Derry.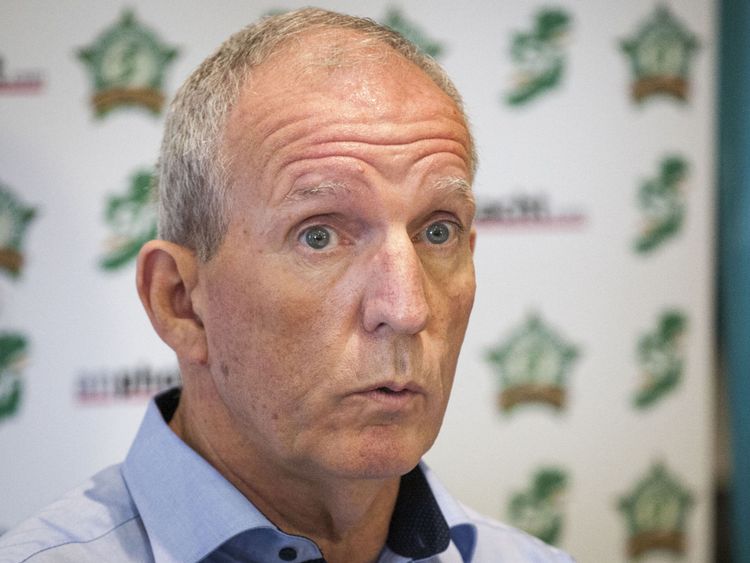 On Thursday night, two explosive devices were hurled at police officers, and 74 petrol bombs were also thrown.
Three men were arrested, one on suspicion of attempted murder. One, aged 50, was later charged with disorderly behaviour.
Police said it was "a miracle" no officers were hurt in the incidents. Disorder has been continuing for six nights.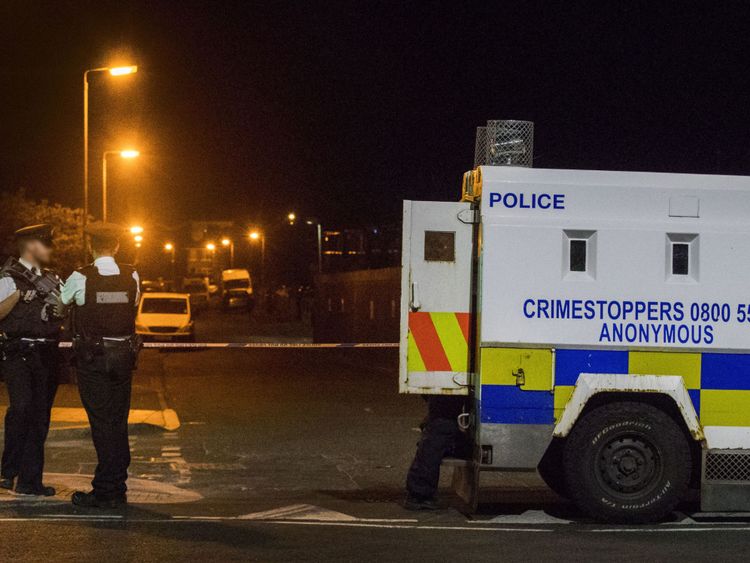 :: Petrol bombs thrown at police in sixth night of violence after Orange Order parades
Northern Ireland's police chief George Hamilton said: "We believe violent dissident republican groups are behind this, they will use whatever excuse they can to bring about unrest and to have young people involve themselves in violence against the police.
"We believe there are members of a variety of dissident groupings in this disorder – the so-called New IRA is probably the primary grouping behind this disorder and behind these threats to police and these murderous attacks on police.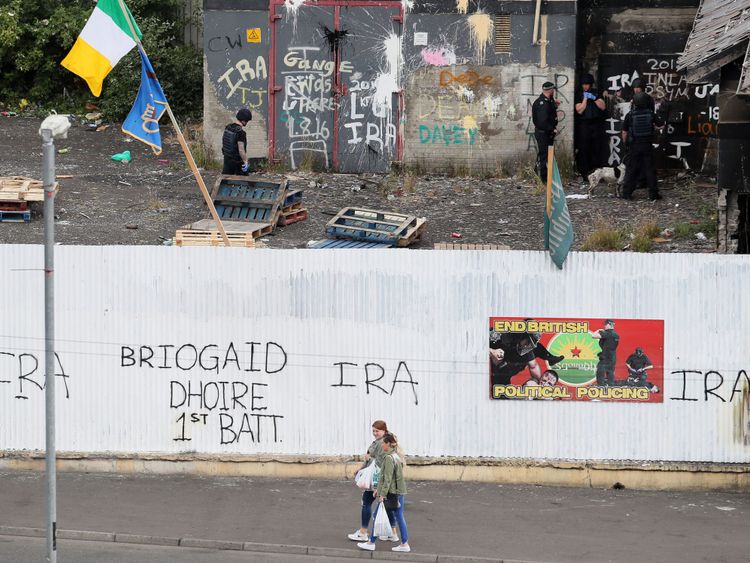 "If this continues, it's only a matter of time before a police officer or a child or young person involved in this violence gets very seriously injured or worse."
It is understood some of those involved in the violence are not even in their teenage years.
On Friday, hundreds of people attended a community rally in Derry, demonstrating their opposition to the violence.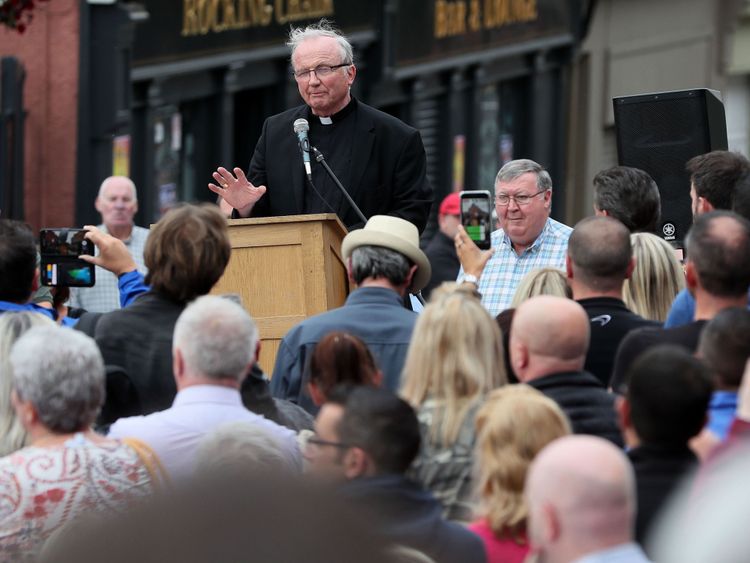 The Bishop of Derry told those in attendance the city would not be drawn back into years of suffering and loss.
The area remained quiet on Friday evening, with no signs of fresh disorder by 11pm.
Police Land Rovers were engulfed in flames in the Republican neighbourhood as a crowd of about 200 people caused disorder on Thursday night.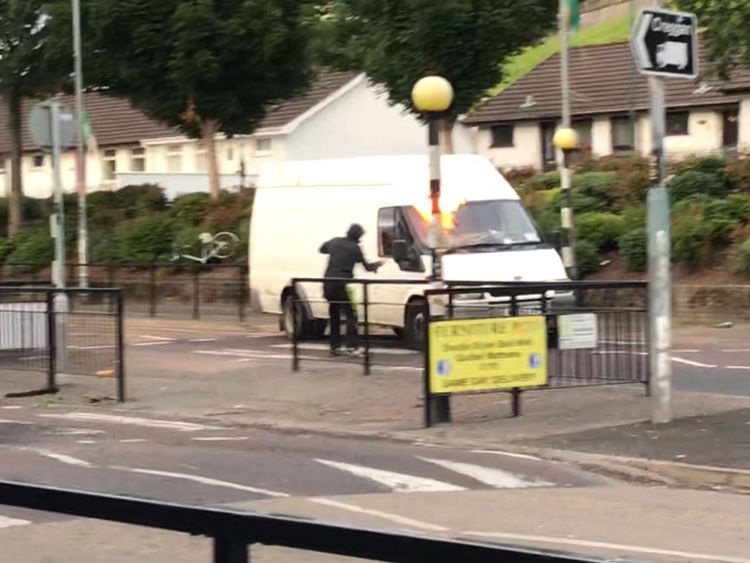 Many of those involved were youths, with some said to have been of a very young age.
A hooded rioter was seen hurling a petrol bomb at the windscreen of a passing van from point-blank range.
Thousands of Orange Order members took part in the Twelfth of July parades across Northern Ireland amid sporadic violence.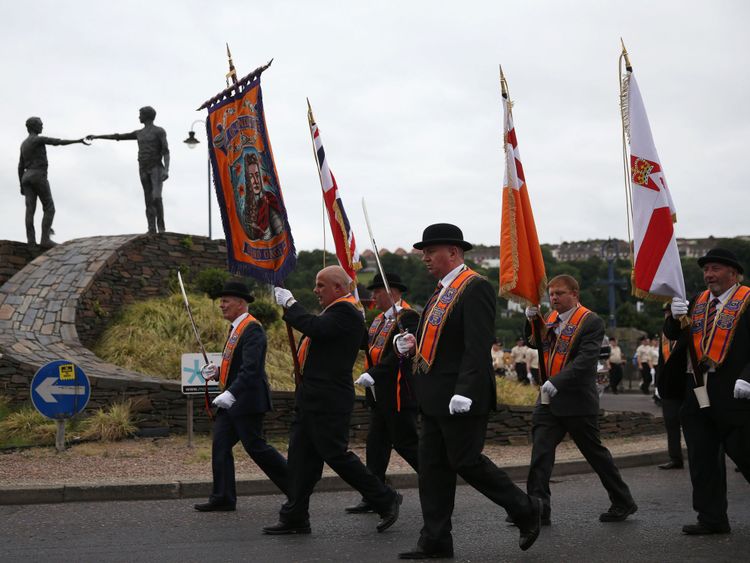 They have passed off peacefully in recent years – helped largely by the resolution of a long-standing parading flashpoint dispute in Belfast.
Mr Adams was leader of Sinn Fein from 1983 until February 2018, while Mr Storey has been the party's northern chairman.
[ad_2]