[ad_1]

By Lewis Goodall, political correspondent, and Aubrey Allegretti, political reporter
Jeremy Corbyn has responded to an invite from Israel's Labor party to visit the country by promising to "visit everywhere – including Israel".
The Labour leader was asked whether he would take up the offer during a trip to Jordan to mark World Refugee Day.
On Sunday, Mr Corbyn told Sky News he was "more than happy to meet anybody and visit anywhere" and promised: "That will happen."
Isaac Herzog, who leads the Israeli Labor party, invited Mr Corbyn and a delegation of Labour officials to visit his country's Holocaust museum in April 2016.
Mr Herzog wrote in the same letter to Mr Corbyn that he was "appalled and outraged" by "recent examples of anti-Semitism by senior Labour party officials in the UK".
:: Corbyn burnishes international credentials on Jordan visit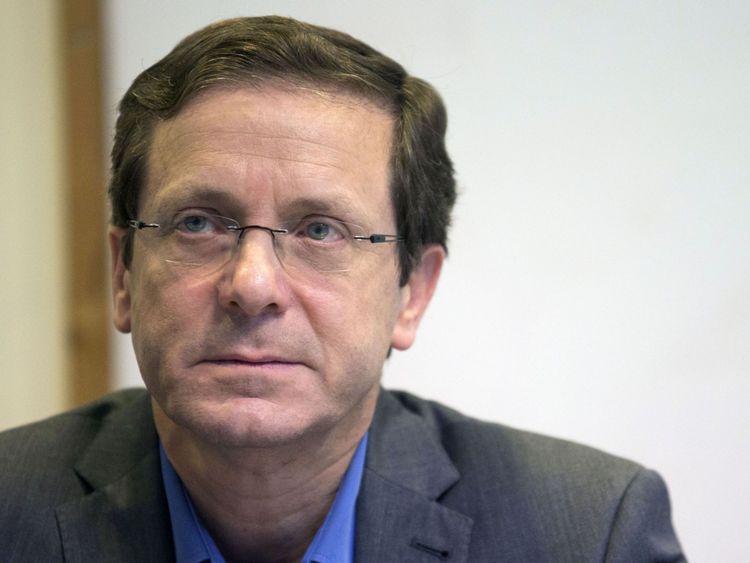 A Labour spokesperson told the Times of Israel there were existing "diary commitments" preventing Mr Corbyn from making the trip and that he had visited Israel "on more than a dozen occasions".
Deputy leader Tom Watson and a delegation of Labour MPs travelled to the country instead in November 2016.
Asked by Sky News on his trip to Jordan if he would take up Mr Herzog's offer and visit Israel, Mr Corbyn said: "I'm more than happy to meet anybody and visit anywhere, and that will happen."
He was asked: "It will happen? You will visit Israel?"
Mr Corbyn responded: "Listen, I'm going to visit every place.
"I'm here in Jordan for International Refugee Day – that's why I've come, and I've met Syrian refugees, I've met Palestinian refugees, and I've looked at the refugee issue that exists.
"And Jordan is a country that has taken in more refugees than any other country in the world. And I think we should recognise that."
Asked "but you would like to visit Israel?", Mr Corbyn said: "Visit everywhere, including Israel."
[ad_2]