[ad_1]

The World Cup, and indeed football in general, is usually an escape from problems off the pitch.
When it comes to sport, it doesn't matter what your political leaning is, if there's a war in your country, or if you have a controversial head of state – all that matters is the game.
Or so it should.
But this World Cup has proven that the current state of world politics is something that can't be escaped, or ignored.
Here is a look at events that have created a World Cup politics sideshow.
The 'double-headed eagle'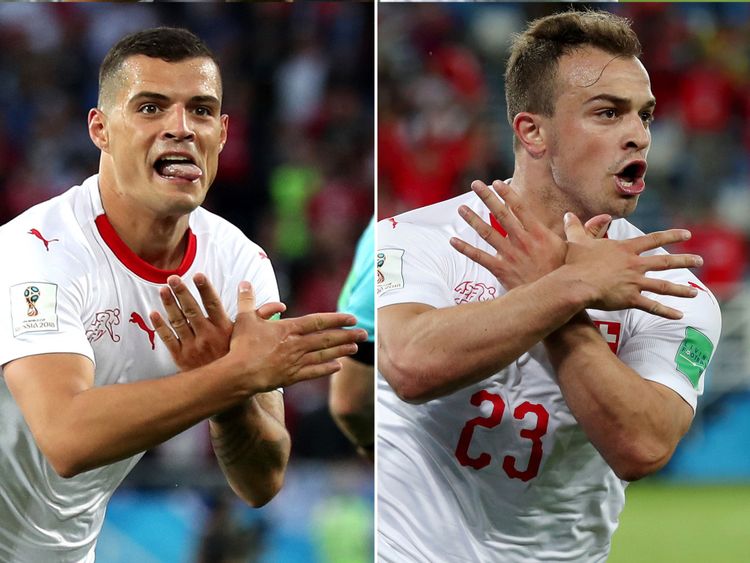 Two Switzerland players became the subject of a FIFA investigation for their controversial goal celebrations in the team's 2-1 win against Serbia.
Granit Xhaka and Xherdan Shaqiri both made apparent Albanian nationalist gestures which imitate the Albanian flag.
The pair, who received a warning and a fine of 10,000 Swiss francs (£7,634) but were not banned, have ethnic Albanian heritage with Kosovan roots.
Many people in the former Serbian province of Kosovo, which has an ethnic Albanian majority, identify with the red and black flag.
A Serbian crackdown on Kosovo Albanian rebels in 1998-1999 only ended when NATO intervened.
Kosovo declared independence in 2008 but Serbia does not recognise the status, and relations between the two countries remain tense.
Serbian media called Shaqiri's goal gesture "shameful provocation".
Shaqiri was born in Kosovo, while Xhaka's parents are originally from Kosovo.
His brother plays for Albania's national team.
Mo Salah's honorary citizenship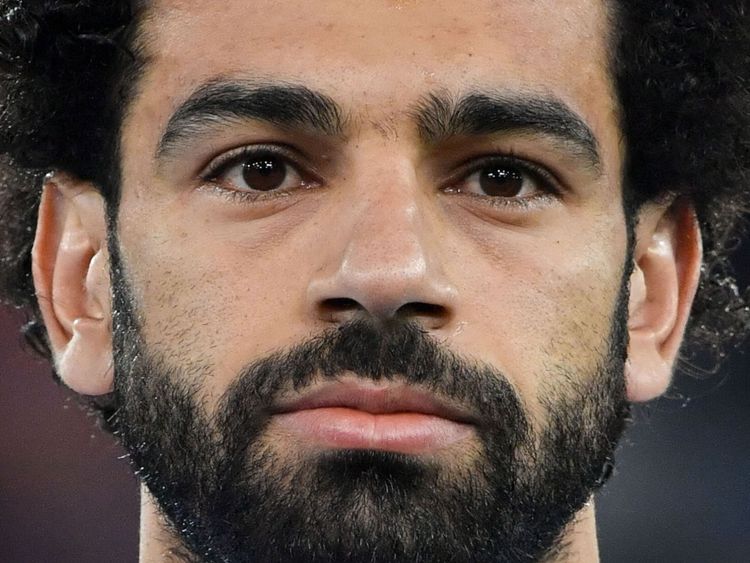 Liverpool's Egyptian forward has been urged to explain his decision to accept an honorary citizenship of Chechnya by its ruler Ramzan Kadyrov.
Mr Kadyrov has been widely criticised for a series of human rights violations.
Salah was given the decree at a dinner in honour of the Egypt team ahead of their departure for Volgograd.
Liverpool fan group Kop Outs, which represents the LGBT community, and LGBT fan group alliance Pride In Football, said in a joint statement that players must set standards of behaviour.
"We demand urgent dialogue with Mo and FIFA to explain how untenable this is," they said. "We demand an apology from the Egyptian FA for the flagrant disregard of the torture that is currently happening in Chechnya."
Racist abuse against Durmaz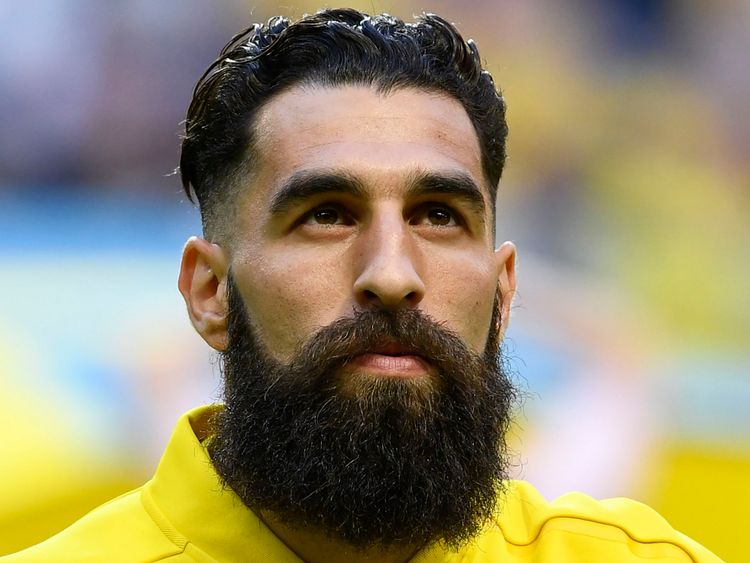 Sweden's Jimmy Durmaz condemned racist abuse he received after the country's 2-1 loss to Germany.
Durmaz, born in Sweden to Assyrian parents who emigrated from Turkey, has been abused since he gave away a free-kick that led to Germany's winning goal.
In a statement read in front of cameras, he said: "I am Swedish and I am proud to play in the Swedish national team. That's the biggest thing you can do as a football player.
"I will never let any racists destroy that pride. We must all stand against all forms of racism."
Iranian women finally allowed to enjoy football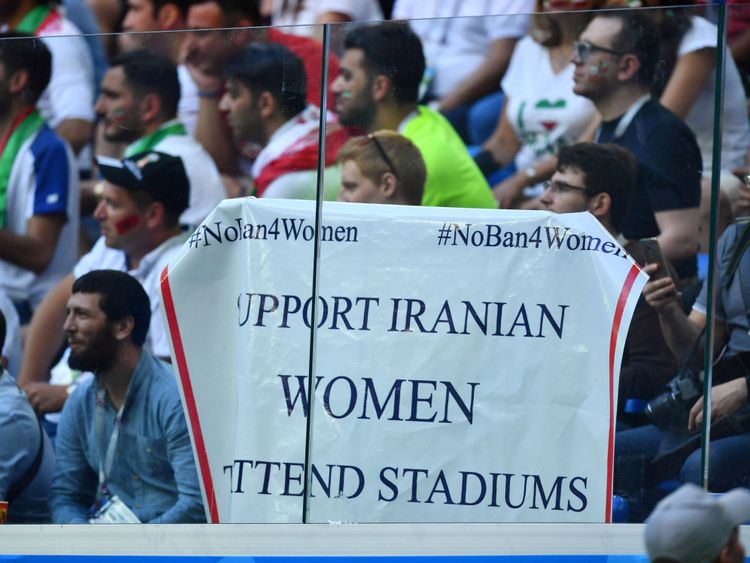 Iranian women have not been allowed to attend football stadiums to watch men play football in years past.
However, in their country's clash against Spain, a ban was lifted allowing Iranian women to go to a football stadium for the first time since the Islamic Revolution in 1979.
The Prince/Putin handshake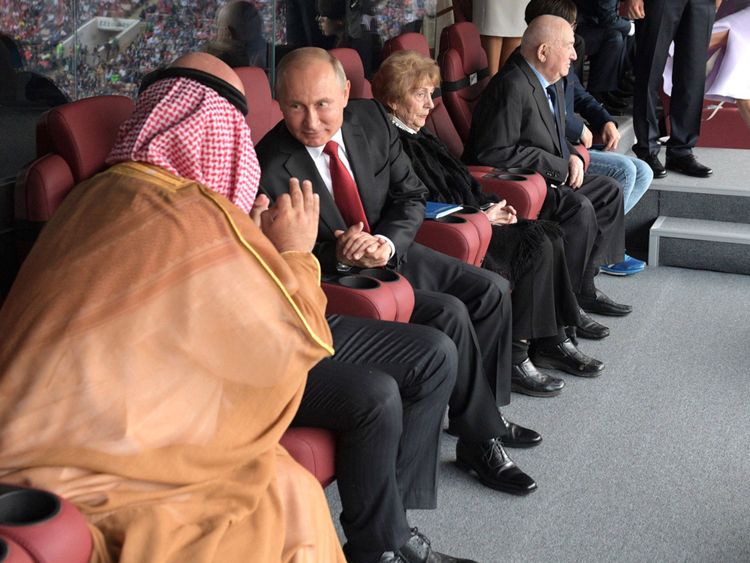 When Russia opened the scoring against Saudi Arabia in the World Cup opener, the focus quickly moved from the first goal of the tournament to the two most prominent spectators.
Saudi King Salman and Russian President Vladimir Putin exchanged a friendly handshake after Yury Gazinsky netted for Russia after just 12 minutes.
The pair continued to share handshakes and exchanges as Russia went on to win 5-0.
King Salman and Mr Putin support opposing sides in the Syrian civil war that has killed more than half a million people.
Russia backs Syrian President Bashar al Assad while Saudi Arabia supports Syrian rebels.
However, Moscow and Riyadh have a common ground in that they are both global oil superpowers and dominate the world's crude oil production.
LGBT flag confiscations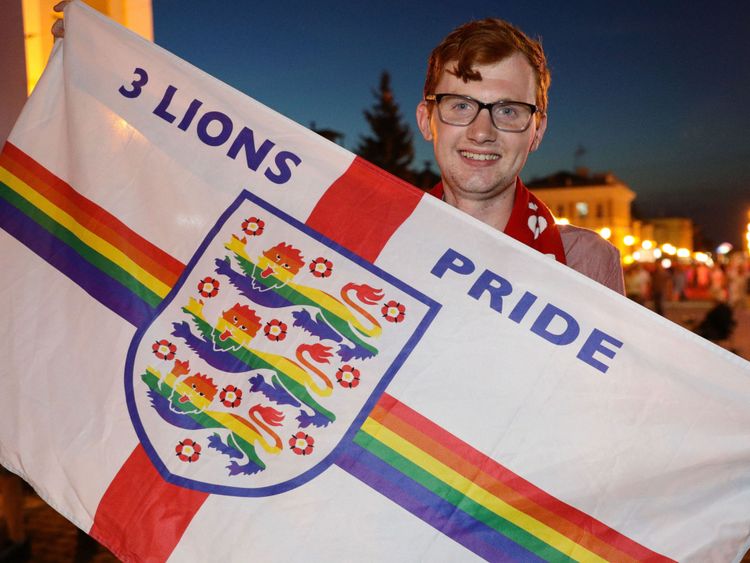 An England fan has spoken of his frustration after he was told to take a rainbow flag down inside Nizhny Novgorod stadium.
England fan Joe White said a steward removed his Three Lions Pride St George's Cross before England's 6-1 win over Panama.
He said the steward told them "those colours are not allowed" before Three Lions Pride contacted FIFA and the Football Supporters' Federation, who both swung into action to overrule the decision.
The group have travelled to Russia to support England and raise awareness of LGBT issues.
[ad_2]