[ad_1]

She insisted evidence pointed towards a plot sanctioned by senior figures in the Russian state. 
And as she promised to get co-ordinated international action to root out the GRU from infiltrating Western nations, a senior Tory warned that Mr Putin's regime was now being run as a "gangster operation" sending "hoods and murderers to kill our citizens". 
British diplomats will raise the issue at the UN Security Council today as part of a renewed campaign to isolate Russia for the outrage. 
MPs reacted with genuine astonishment when Mrs May revealed the involvement of the GRU, a successor to the Soviet-era KGB. 
She told them Britain's intelligence services had been investigating the Salisbury incident alongside the police. 
"I can tell the House that, based on a body of intelligence, the Government has concluded the two individuals named by the police and Crown Prosecution Service are officers from the Russian military intelligence service, also known as the GRU," she said. 
"The GRU is a highly disciplined organisation with a well-established chain of command. 
"So this was not a rogue operation. It was almost certainly also approved outside the GRU at a senior level of the Russian state."
Mrs May accused Mr Putin's regime of obstruction about the attack last March, pointing out that Russian sources had even attempted to blame her for the poisoning. "We repeatedly asked Russia to account for what happened in Salisbury in March, and they have replied with obfuscation and lies. 
"This has included trying to pass the blame for this attack on to terrorists, on to our international partners, and even on to the future mother-in-law of Yulia Skripal.
"They even claimed that I, myself, invented novichok. Their attempts to hide the truth by pushing out a deluge of disinformation simply reinforces their culpability." 
She added: "This was a sickening and despicable act in which a devastatingly toxic nerve agent was used to attack our country. It left four people fighting for their lives and one innocent woman dead." 
Whitehall insiders said the Government had ruled out an extradition request – that would be automatically denied – to avoid giving Russian officials a propaganda opportunity. 
Theresa May, with ministers Karen Bradley and Philip Hammond, spells out details of the poisoning (Image: Mark Duffy/UK Parliament/PA Wire)
Mrs May said: "We must step up our collective effort to protect ourselves in response to this threat. We will continue to show that those who attempt to undermine the international rules-based system cannot act with impunity. 
"We will continue to press for all of the measures agreed so far to be fully implemented, including the creation of a new EU chemical weapons sanctions regime. But we will not stop there. We will also push for new EU sanctions regimes against those responsible for cyber-attacks and gross human rights violations." 
Tory backbencher Dominic Grieve, a former attorney general and now chairman of Parliament's Intelligence and Security Committee, urged ministers to "look carefully at the ease with which Russian nationals on Russian passports can come in and out of this country". 
The system was being abused "for the purpose of sending hoods and murderers into our country to kill our citizens and those who are protected by us". 
Downing Street said the Russian charge d'affaires was summoned to the Foreign Office yesterday to be told of the situation. 
The Russian ambassador is not currently in the country.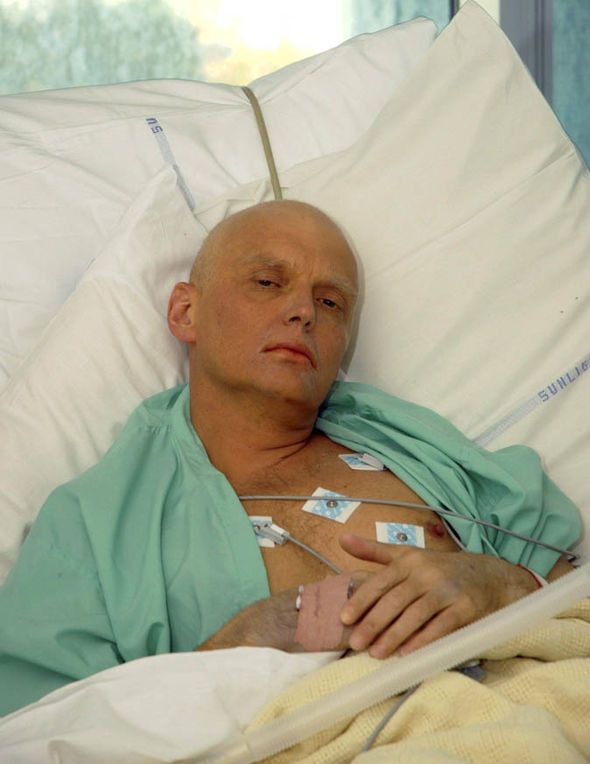 Alexander Litvinenko died after 2006 poisoning (Image: REUTERS)

We will continue to show that those who attempt to undermine the international rules-based system cannot act with impunity
The names mean nothing, says Moscow
RUSSIA last night responded with outrage to the suggestion that its spies could have carried out the novichok attack in Salisbury. 
Vladimir Putin's foreign policy adviser Yuri Ushakov said the names of the two men suspected of the poisoning "do not mean anything to me". 
He was echoed by Foreign Ministry spokeswoman Maria Zakharova, who said: "The names published by the media, like their photographs, mean nothing to us." S
he called on Britain to cooperate with Russia's law enforcement agencies and criticised London's refusal to let Moscow see the case files. 
And in a statement the Russian Embassy dismissed the British statement "'identifying' the perpetrators".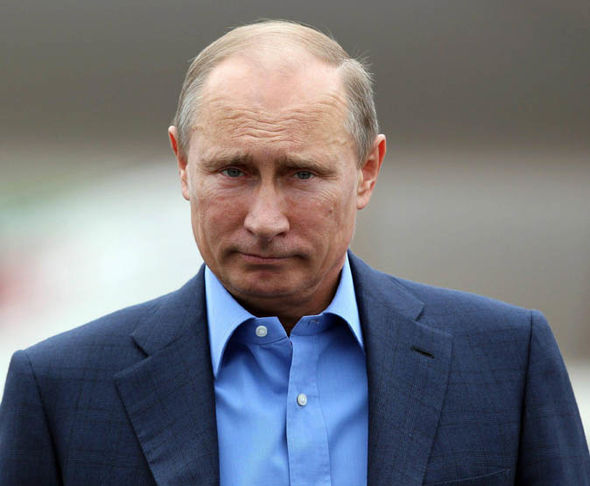 Putin 'presides over gangster regime' (Image: Peter Muhly/PA Wire)
It declared: "We reiterate our call upon the UK authorities to give up politicised public accusations and the policy of classifying evidence, to return to the legal framework and to engage properly with the Russian side." 
The denials came less than 24 hours after the Organisation for the Prohibition of Chemical Weapons confirmed that Russian-made novichok was used in the attack.
Analysts said the Kremlin made the same denials over the assassination of another former agent, ex-secret agent Alexander Litvinenko, who was poisoned with radioactive polonium in London in 2006. 
At the time Britain named a Russian agent, Andrey Lugovoi, as the prime suspect.
His extradition was sought in vain and he went on to become a Russian MP and acquire parliamentary immunity from prosecution.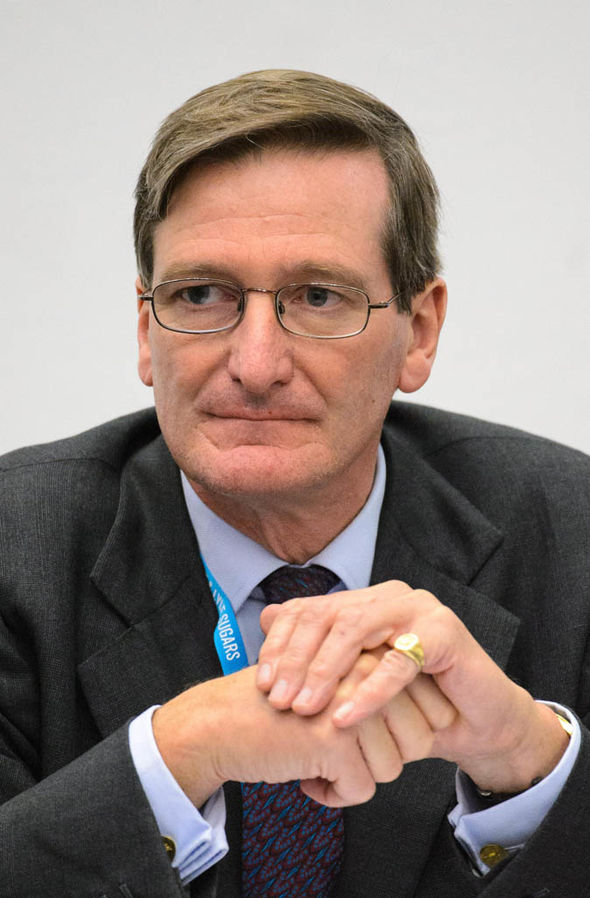 Dominic Grieve warns of state terrorism (Image: Matt Crossick/ EMPICS Entertainment)
Salford University Intelligence and Security expert Dr Dan Lomas said: "The CPS decision to name and charge Russian nationals Alexander Petrov and Ruslan Boshirov is a case of deja vu. 
"Already the Foreign Ministry is denying the claims yet there's a trail of information – as there was in 2006 – pointing the finger at Russian intelligence. 
"It's unlikely the suspects will ever face a trial. Andrey Lugovoi is a celebrity at home." 
Russian expert Dr Yuri Felshtinsky, author of The Putin Corporation, said: "President Putin will praise the two members of the GRU and reward them in ways that will advance their career, promoting them as heroes now that their cover is blown."
Tories jeer at 'weaselly' Corbyn reply 
BORIS Johnson accused Jeremy Corbyn of using "weaselly language" yesterday in his Commons response to the latest revelations in the Salisbury poisoning investigation. 
The Labour leader had urged Theresa May to make "a formal request for evidence from the Russian Government" in the case, but he avoided blaming Vladimir Putin's regime for the nerve agent attack. 
Instead, he said his party would support "further action against Russia for its failure to co-operate with this investigation".
He added: "We will support any reasonable action to bring those responsible to justice and to take further action against Russia for its failure to co-operate." 
But former foreign secretary Mr Johnson led jibes from senior Tories who felt the Labour leader did not go far enough in criticising the Russian state.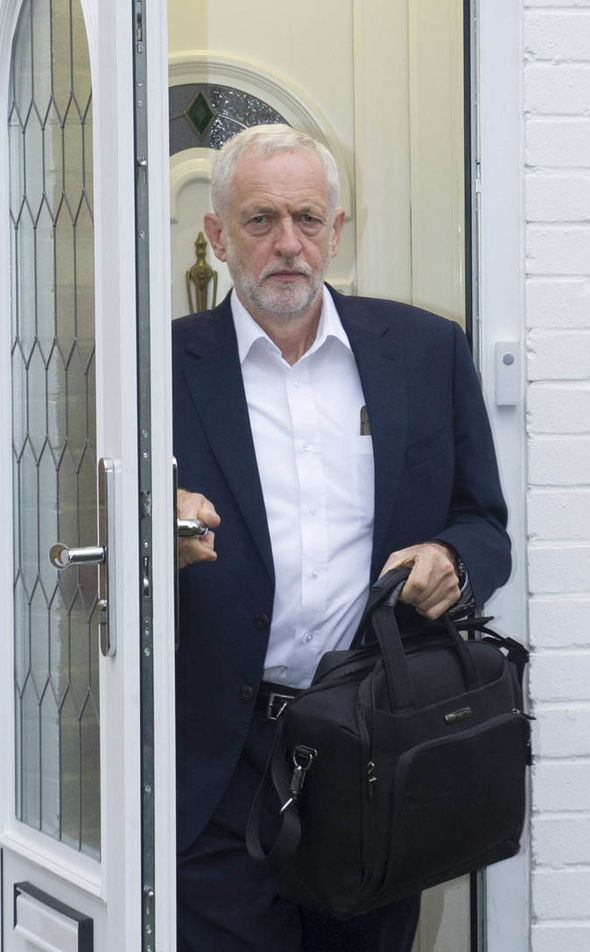 Corbyn 'avoided Putin blame' (Image: Tim Clarke)
He said: "I think the whole House will have noted what I'm afraid was the somewhat weaselly language of the leader of the Opposition in failing to condemn what is now, I think, incontrovertible, in the eyes of all right-thinking people."
Former home secretary Amber Rudd said "nothing could be more conclusive" than the publication of two named suspects linked to the Russian intelligence services.
Tory MP James Cleverly added: "The evidence is compelling the Russian state was involved." 
In a swipe at Mr Corbyn, he urged the Prime Minister to "condemn the Kremlin apologists".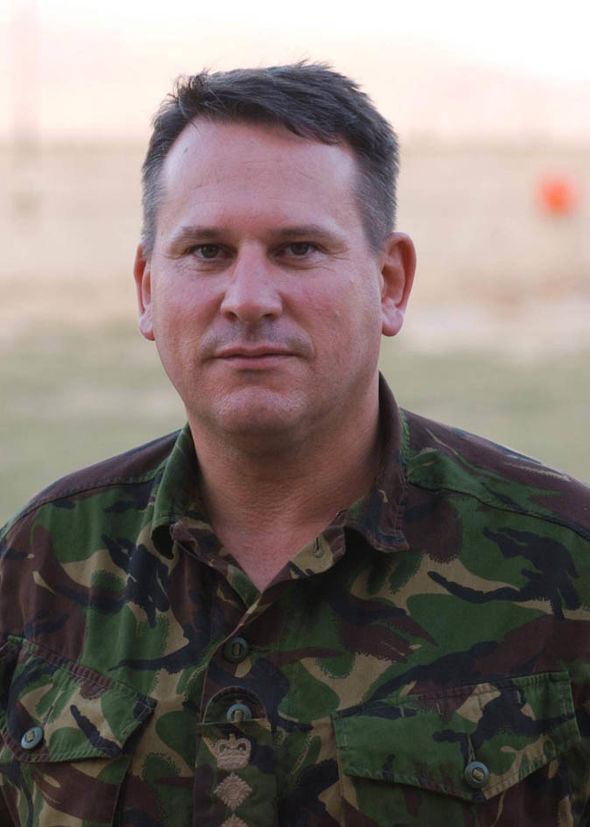 Colonel Richard Kemp, MBE, Commander British Forces, Kabul (Image: Crown)
Comment by Richard Kemp
IMPRESSIVE police and intelligence work paint the clearest picture: Two Russian GRU military intelligence officers travelled from Moscow, launched a nerve agent attack on British soil and made their getaway. 
The GRU have a track record of assassinations overseas and this hit would have been authorised personally by General Sergey Shoygu, the Russian Defence Minister, with the approval of President Putin. 
Some claim the shoddy tradecraft that allowed our police and intelligence services to build up such a detailed picture proves this was not the work of the highly capable GRU. 
That is to misunderstand the way they operate. 
Skripal was one of their own, a GRU officer who betrayed them. 
Their mission was not just to eliminate a traitor but to send a chilling message to others. 
It was as well an opportunity for Putin to send a message of power and defiance to the world and to his own people, a message he reinforces often by violations of airspace, cyber war and aggression in Eastern Europe and Syria.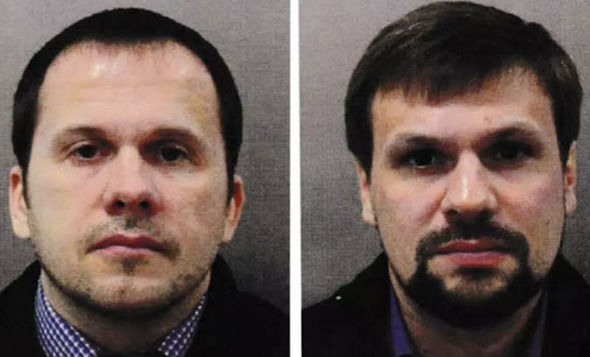 Alexander Petrov and Ruslan Boshirov have been charged following the Novichok poisoning (Image: METROPOLITAN POLICE)
Putin has turned Russia into an enemy of the West at a time when we should be working with it to confront threats including Islamic terrorism, nuclear proliferation and mass uncontrolled migration. 
This international gangster will not be checked by appeasement but by forceful counteraction. 
It is in nobody's interests to go to war with Russia, but we should wage a dirty war against the GRU. 
As well as fortifying against their aggression, we should actively work against them globally, exposing and disrupting their activities. 
Britain's intelligence capabilities are formidable but we still need the help of allies, both in fighting the GRU and countering Russia's other provocations. 
Our staunchest ally remains the United States. 
It took more decisive action over the novichok attack than anyone, and the American ambassador in London has already signalled his continuing support. 
We also need the aid of other Nato allies – and at this vital moment what we do not need is for Nato to be undermined by the everexpanding but toothless EU army, which will have Putin rubbing his hands together. 
If we fail to confront him, he will continue to get away with murder.
Richard Kemp is former chief of Cobra
[ad_2]