[ad_1]

Jeremy Corbyn has backed Labour's call for the whole of the UK to be given an extra bank holiday should England win the World Cup.
On Tuesday night, England overcame Colombia in a tense penalty shoot-out to reach the quarter-finals, which Downing Street revealed Prime Minister Theresa May found too "nerve-wracking" to watch.
Speaking after Prime Minister's Questions on Wednesday, a spokesman for Mr Corbyn said the Labour leader had watched the shoot-out.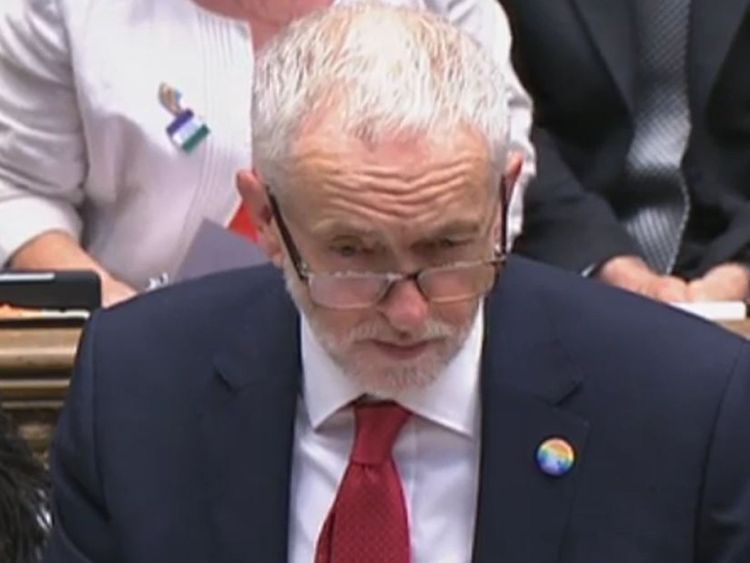 The call for a bank holiday if the Three Lions win their first World Cup since 1966 was first made by shadow foreign secretary Emily Thornberry at the beginning of the tournament.
Mr Corbyn backs the call, his spokesman said.
"We don't want to get ahead of ourselves, but I think it is the case that Jeremy believes that if England were to win the World Cup there should be a public bank holiday in celebration," he said.
"The World Cup is a very special international competition.
"It's something that brings people together on a very large scale and we need recognition of that and recognition of the importance of football in the country."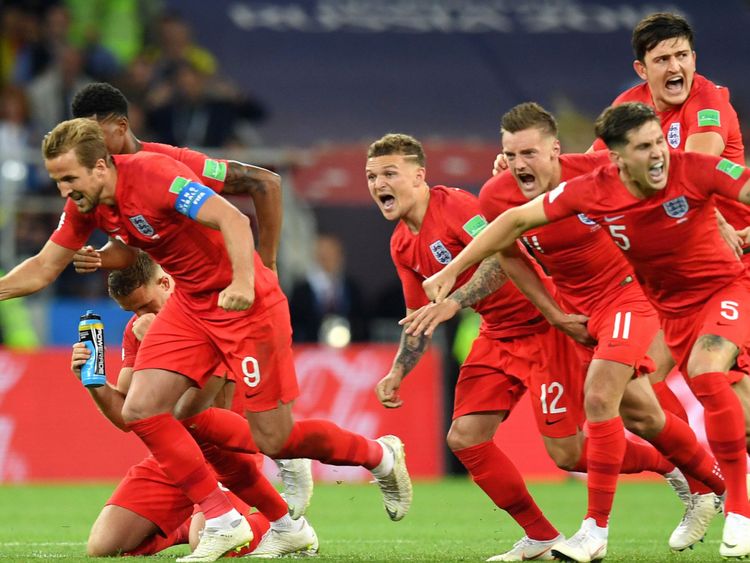 Labour is already proposing four new UK bank holidays, on St David's Day (1 March), St Patrick's Day (17 March), St George's Day (23 April) and St Andrew's Day (30 November).
In contrast to Mr Corbyn, Mrs May – known to have more of an interest in cricket than football – was revealed to have found Tuesday night's penalty shoot-out too tense to watch.
A Downing Street source said: "She actually said earlier she struggles to watch penalties because it's a nerve-wracking time."
Number 10 also repeated its position that Mrs May or no other minister will attend the tournament in Russia, even if England continue to progress – a boycott made in the wake of the poisoning in March of former spy Sergei Skripal and his daughter in Salisbury.
The government faced scrutiny over the World Cup boycott when it emerged the UK ambassador to Russia, Laurie Bristow, attended the Colombia match.
Number 10 was reported to have said it wasn't a breach because the boycott only technically applies to ministers and royals.
The spokesman for Mr Corbyn said Labour has not imposed a similar ban on shadow ministers, although he declined to say how the Labour leader himself would respond if invited to see England play in the final.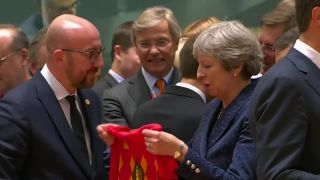 Earlier, during PMQs, Mrs May hailed England for their "very rare and welcome" penalty shootout win, as she urged the team to "keep that flag flying" over 10 Downing Street following her promise to raise the flag of St George during the tournament.
She said: "The country witnessed a very rare and welcome event last night: The England football team winning a penalty shoot-out.
"I think the explosion of relief and most of all joy could be felt up and down the country – not just in the smoking room in the House of Commons."
Conservative MP Rachel Maclean later asked Mrs May: "After last night I'm sure there's one question I don't need to ask the prime minister, which is does she believe that football is coming home?"
[ad_2]