[ad_1]

Jeremy Corbyn has admitted he "felt upset" after a senior Labour MP branded him an "anti-Semite" and a "racist" in the House of Commons.
Dame Margaret Hodge confronted the Labour leader in parliament on Tuesday, amid a controversy over the party's adoption of a new anti-Semitism code of conduct.
The Jewish MP is now facing action by party officials.
Commenting on the row for the first time, Mr Corbyn said: "I felt upset about it but I'm, as always, very calm and I always treat people with a great deal of respect.
"I don't shout at people, I just listen to what they have to say.
"A complaint has been registered and that will have to be dealt with by the party, but that is independent of me."
Mr Corbyn, speaking at the Tolpuddle Martyrs festival in Dorset, revealed he had not spoken to Dame Margaret, who was a minister in the New Labour government, since their clash.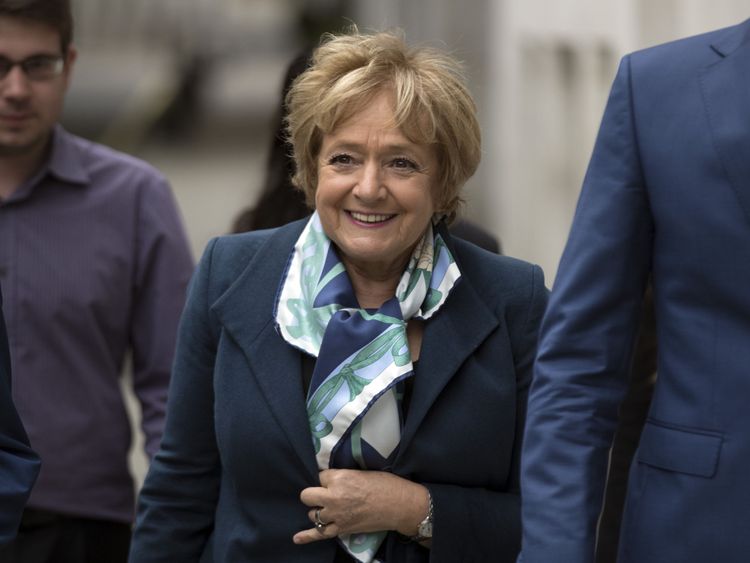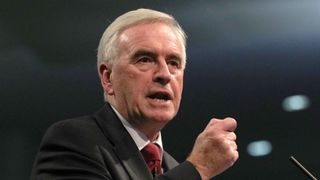 A senior Labour source told Sky News the complaint about her behaviour had come via a "third party".
Dame Margaret had challenged her party leader after Labour's ruling body adopted the new code, despite calls for it to be toughened and critics claiming it does not meet the internationally-accepted definition of anti-Semitism.
Although the Labour code explicitly endorses the International Holocaust Remembrance Alliance (IHRA) definition and copies a list of anti-Semitic behaviours word-for-word, the party's document omits four examples from the IHRA list.
The party insists while the examples – which revolve around Israel – are not reproduced word-for-word, they are covered in the new code.
The Labour leader urged MPs not to push an emergency motion putting an obligation on party members to abide by the IHRA definition in full, as well as its examples, at Monday's meeting of the Parliamentary Labour Party.
He also highlighted how the NEC must have final approval on any motion, which "could not happen until the autumn".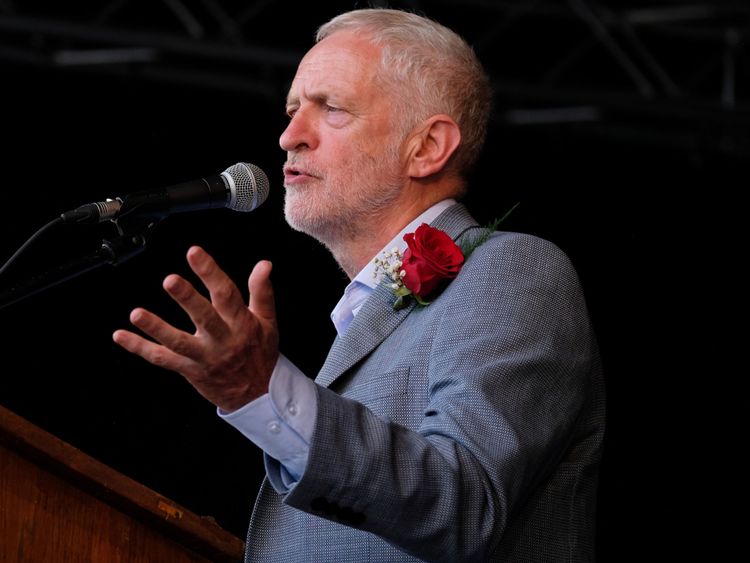 Mr Corbyn spoke after Labour's shadow chancellor John McDonnell suggested the complaint against Dame Margaret should be dropped.
He told Sky News' Sophy Ridge on Sunday show: "What seems to have happened is she's got into a contretemps, let's put it no stronger than that.
"Someone's made a complaint, so that's being investigated. My view is let's just resolve this very, very quickly – almost drop the complaint and move on, or if someone wants their complaint investigated let's get that done quickly."
He added Dame Margaret has a "good heart", adding: "Sometimes you can express anger – I am one of those people who have in the past – and basically you have to accept that."
The Sunday Times has reported the Jewish Labour Movement will meet on Monday to discuss mounting a legal case against Labour under UK and European human rights laws.
They could argue that by ignoring the wishes of Jewish groups the party is violating the "Macpherson principle" that racist acts are those perceived to be racist by the victims.
Last week, 68 of the UK's senior rabbis penned a joint letter in which they accused the Labour leadership of acting in "the most insulting and arrogant way".
[ad_2]