[ad_1]

At the People's Vote march to Liverpool's Pier Head during Labour's conference, marchers chanted: "Hey Jeremy, take a note, for the many, people's vote."
Well, to be fair, Mr Corbyn says he will take note of what delegates decide when the conference debates Brexit here on Tuesday.
He was stating the obvious when he told the Sunday Mirror in an interview about a new Brexit vote: "What comes out of conference, I will adhere to."
That's all very well, but Mr Corbyn and his allies have the power to engineer a good old-fashioned behind-the-scenes stitch-up to ensure the conference votes for the Brexit motion he wants to be passed.
A total of 151 contemporary motions on Brexit – a record for a single issue – have been submitted to the Labour conference by local parties and trade unions. Most call for the party to back another referendum.
These motions will be boiled down into one motion for debate by the party's conference arrangements committee. It doesn't sound sexy, but this is a very powerful body.
Its task is what's called "compositing", taking all the motions and forming a "composite motion" that will be put to the conference when Brexit is debated on Tuesday.
Sometimes the CAC produces two rival motions, but this time there is likely to be just one, I'm told.
No wonder Mr Corbyn is so relaxed about this process.
In the most recent elections to the committee, Momentum-backed candidates were elected in a landslide.
Seema Chandwani, a left-wing activist from Tottenham, north London, and Billy Hayes, the affable Scouser who used to be general secretary of the Communication Workers Union, won more than twice as many votes as their opponents.
The defeated candidates were straight out of Blairite central casting: the Ashfield, Nottingham, MP and former GMTV journalist Gloria de Piero and the Labour peer and former EastEnders actor and MEP Michael Cashman.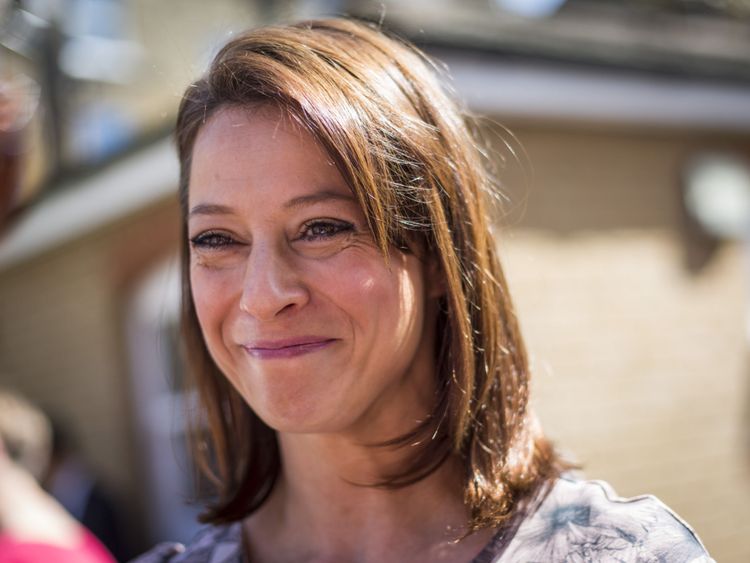 So we can expect the compositing process to produce a hefty dollop of fudge, one which pro-Remainers demanding a firm commitment to a so-called people's vote will find hard to swallow.
We had a dry run of what we can expect at the TUC in Manchester two weeks ago.
In fact, one member of the CAC told me the motion to be debated in Liverpool will be "not dissimilar" to the motion debated and passed by the TUC.
:: Fresh backing for Sky News' Make Debates Happen campaign
:: The nine most memorable moments from party conferences
Two weeks ago, Sir Keir Starmer, the shadow Brexit secretary, got up early on Sunday morning and caught the 8.10am train to Manchester for talks with union leaders at the TUC.
The outcome of those behind-closed-doors talks became apparent when the conference voted at the end of its Brexit debate 24 hours later.
Delegates voted overwhelmingly for a fudge – sorry, a TUC general council statement – to keep the option of a second referendum open, but with serious reservations.
The key sentence in the approved general council statement was: "Congress does not rule out the possibility of a campaign for people to have a final say on the final Brexit deal through a popular vote being held in order to make an informed decision on the deal on offer, break parliamentary deadlock or overcome the Fixed Term Parliament Act."
The key speech during the TUC debate was made by Len McCluskey, general secretary of Unite and Mr Corbyn's chief union backer and cheerleader.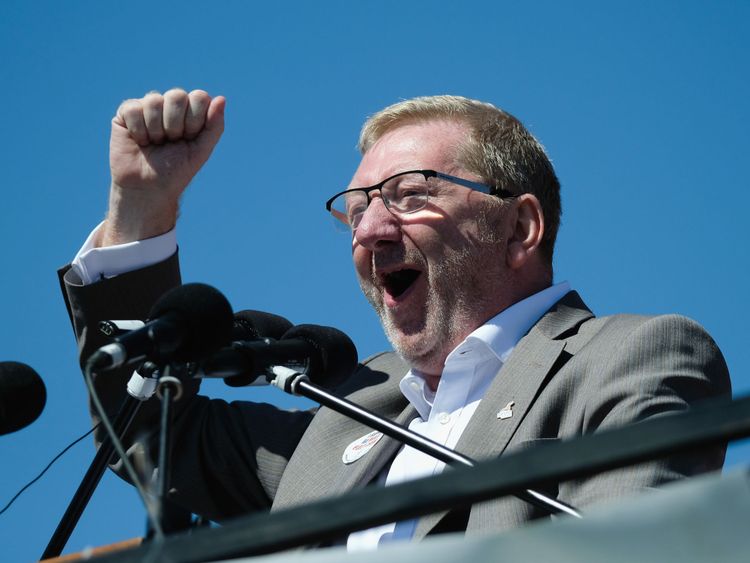 "I understand the argument for a so-called 'people's vote' on the deal, on the deal – not on leaving the EU," he told the TUC.
"That people's vote has already happened. And I accept that option must be left on the table, if for no other reason than as a safety net if Tory MPs become spineless and don't have the courage of their own convictions to oppose what the prime minister brings back."
"On the table" – the very words regularly used by Sir Keir Starmer. It had clearly been worth catching that 8.10am Sunday morning train.
Many union leaders, including Mr McCluskey of course, are well aware many of their members voted for Brexit and will not take too kindly to a Labour Party that asks them to turn out again, as the Unite leader acknowledged in his speech.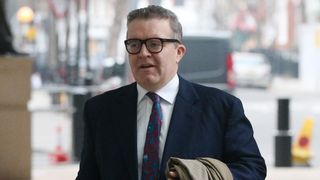 But some union leaders are not prepared to compromise. Manuel Cortes, the general secretary of the TSSA transport union, said in an interview here in Liverpool: "We think that the terms of Brexit should be put to the British people.
"People voted to leave the European Union but that doesn't mean buying a pig in the poke or giving the Prime Minister a blank cheque. Whatever she negotiates she needs to bring back to the British people."
Other leading trade union leaders demanding a people's vote, like Tim Roache of the GMB, argue that when a union negotiates a deal with an employer that deal is then put to union members in a ballot.
The same should apply to Theresa May's Brexit deal, or no deal, those union leaders argue.
But here in Liverpool, as in Manchester two weeks ago, the McCluskey argument is likely to prevail over that of Mr Cortes and Mr Roache.
That won't please campaigners for the People's Vote, the proposers of those 151 contemporary motions and the people on the People's Vote march to the Pier Head.
But at least Mr Corbyn will be able to say, hand on heart, that he has adhered to "whatever comes out of conference".
[ad_2]