[ad_1]

Labour MPs are heading for a new confrontation with Jeremy Corbyn over anti-Semitism, after backing a move to endorse an internationally-accepted definition in full.
At an emotionally-charged meeting of the Parliamentary Labour Party (PLP) on Monday night, an emergency motion proposed by veteran Jewish MP Louise Ellman was backed without a vote.
Her proposal, to adopt the definition of anti-Semitism established by the International Holocaust Remembrance Alliance (IHRA), including all its examples, will now be put to a ballot of Labour MPs and peers on 5 September.
The move puts the PLP directly at odds with Labour's ruling national executive, which last week adopted its own version of the definition, amending or dropping the IHRA's examples of hatred against Jews.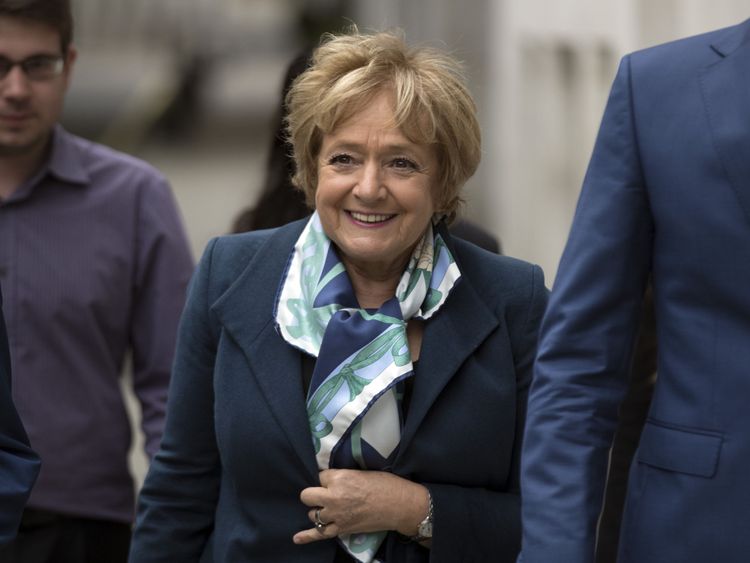 Labour MPs leaving the PLP meeting told Sky News the mood inside had been "gloomy" and "depressing" and criticised Mr Corbyn for failing to attend for the second week running.
Visibly distressed was the veteran Jewish MP Dame Margaret Hodge, who is facing a disciplinary investigation after accusing Mr Corbyn of being an "anti-Semite" and a "racist" in a clash following a House of Commons vote last week.
"I feel very emotional, deeply depressed and almost tearful," Dame Margaret told journalists after the PLP meeting.
"This is the party I have been in for 50 years. Labour was the natural home for Jews."
She added: "It's very gloomy, it's a gloomy day for Labour. I don't understand why we cannot just adopt the IHRA definition.
"If they don't think there is enough in the definition that allows people to criticise the Israeli government they can add those clauses."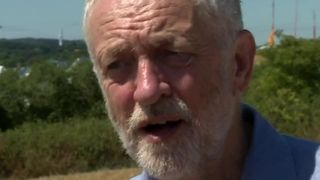 And asked about Mr Corbyn's failure to attend the meeting, Dame Margaret said: "He never does, does he?"
Dame Margaret earlier arrived at the PLP meeting with Labour's chief whip Nick Brown and a member of his staff, suggesting they had just held a meeting in an attempt to resolve the row over her clash with Mr Corbyn.
During the PLP, Ms Ellman's motion was backed by Jewish MPs Ruth Smeeth and Luciana Berger, along with Kate Green and Karen Buck.
More MPs wanted to speak, but PLP chair John Cryer cut short debate.
The only dissent against Ms Ellman's motion during the meeting came from the former deputy prime minister Lord Prescott, who repeatedly grumbled: "The Labour Party is not anti-Semitic."
Labour MPs critical of Mr Corbyn claim he misses PLP meetings if he fears he is going to be attacked.
He failed to attend last week when MPs and peers also held a heated debate on anti-Semitism.
Many MPs claimed it was traditional for the party leader to attend the PLP at the end of a parliamentary year in July, but Mr Corbyn had ignored this tradition.
[ad_2]