[ad_1]

Boris Johnson is poised to make a potentially explosive resignation statement to MPs, nine days after quitting as Foreign Secretary.
Many MPs believe it could be as spectacular and dramatic as that of Sir Geoffrey Howe in 1990, which brought about the downfall of Margaret Thatcher.
Mr Johnson was spotting approaching the Chair and seeking the permission of the Commons Speaker, John Bercow, during one of the votes on the Government's latest Brexit legislation, the Trade Bill.
He has opted to make a formal resignation statement, as he is entitled to do under parliamentary convention, rather than speak in a Commons debate, as David Davis – who also quit the Cabinet over Brexit – chose to do on Monday.That way, again according to Parliamentary convention,
the former foreign secretary will be spared heckling and hostile interventions, which he would no doubt attract from MPs on all sides of the House if he spoke during a debate.
A ministerial resignation statement on a Wednesday would normally follow Prime Minister's Questions, but friends of the former foreign secretary are predicting the Government will stage at least one ministerial statement after PMQs so Mr Johnson does not immediately follow Theresa May.
Mr Johnson's statement will come on what will already be another tough and challenging day for the Prime Minister in a turbulent week.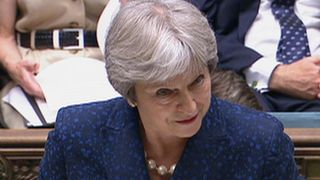 In the space of six hours she faces:
:: At noon, the final PMQs before the recess, within hours of the narrow win on the customs union vote and the row over caving in to Tory Brexiteers' demands 24 hours earlier
:: At 3pm, a forensic 90-minute interrogation by the powerful Liaison Committee, made up of the MPs who chair select committees and likely to be dominated by Brexit and the PM's controversial Chequers deal and white paper
:: At 5pm, an end-of-term address to her backbenchers at a meeting of the 1922 Committee, followed by questions, in a week when the mood among Tory MPs has been febrile and at times ugly
Mr Johnson's friends claim he would not have gone ahead with his plan to break his silence so soon after the Commons debates on trade bills this week if the government had lost the crucial vote on the customs union.
"That would have looked too much like plunging the knife into the Prime Minister," a close ally told Sky News. "His speech will be a call for a change in policy, not a change of prime Minister."
Many Conservative MPs will dispute that claim, however, and see his resignation statement as the opening salvo in a new bid for the Tory leadership.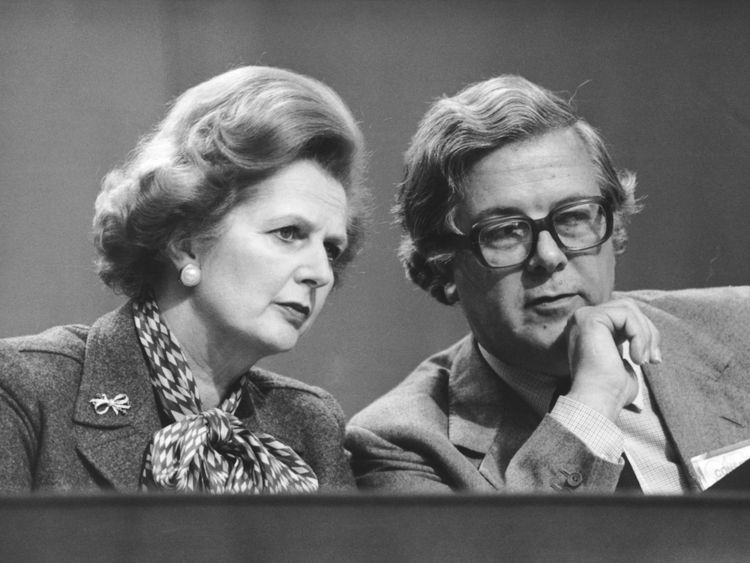 Geoffrey Howe's resignation speech in 1990, after he resigned following repeated humiliations by Margaret Thatcher, came days after she made a speech at the Mansion House declaring: "I am still at the crease, though the bowling has been pretty hostile of late."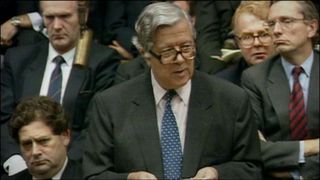 Sir Geoffrey then told MPs in his Commons speech: "It's rather like sending our opening batsmen to the crease only for them to find before the first ball is bowled that their bats have been broken by the team captain.
"The time has come for others to consider their response to the tragic conflict of loyalties with which I have wrestled for perhaps too long."
Within days Michael Heseltine challenged Mrs Thatcher for the Tory leadership and she was eventually ousted and succeeded by John Major.
[ad_2]