[ad_1]

A Labour MP's call for a general strike in the event Theresa May avoids an election has been rejected by the party's deputy leader.
Tom Watson claimed Crewe and Nantwich MP Laura Smith "got a little bit carried away" with her demand for a mass walkout of workers.
Speaking at left-wing group Momentum's The World Transformed festival in Liverpool on Tuesday night, Ms Smith referred to how Labour are agitating for a general election – and, if not, a fresh referendum – should the prime minister's Brexit plan fail.
"Today we've heard calls for a true people's vote. A general election," Ms Smith told activists.
"Comrades, we must topple this cruel and callous Tory government as soon as we can.
:: Theresa May rejects calls for a general election over Brexit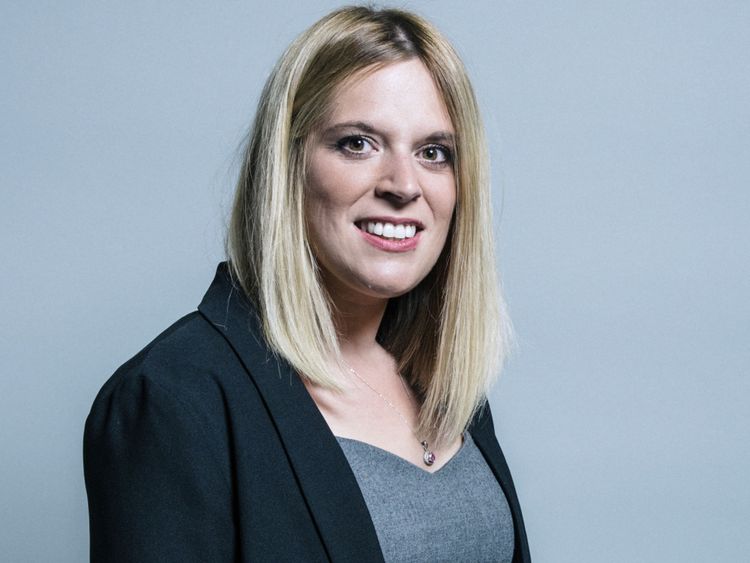 "And if we can't get a general election, we should organise with our brothers and sisters in the trade unions to bring an end to this government with a general strike."
After the crowd, including shadow justice secretary Richard Burgon, gave her a standing ovation, Ms Smith added: "That went better than I thought it would've gone."
A general strike would see workers across the country and across industries stage a mass walkout.
In 1926, Britain's industry was brought to a standstill through a general strike called by the Trades Union Congress in support of coal miners.
More than one-and-a-half million workers in other industries withdrew their labour during the nine-day action.
However, Ms Smith's demand for similar action more than 90 years later was dismissed by Labour number two Mr Watson.
He told BBC Radio 4's Today programme on Wednesday: "It's not particularly helpful, but she is a new MP and she was at a big fringe event – nothing to do with the party organisation – and I'm sure she got a little bit carried away."
Ms Smith was elected to parliament at the snap general election in June last year, when she beat the Conservative incumbent in her constituency by just 48 votes.
She was a shadow cabinet office minister before resigning from Labour's frontbench in June this year in order to vote against a Norway-style relationship with the EU after Brexit.
Party leader Jeremy Corbyn had told his MPs to abstain in the House of Commons vote.
The World Transformed is arranged by Momentum, who grew out of Mr Corbyn's initial Labour leadership campaign, to coincide with the party's official annual conference.
[ad_2]