[ad_1]

A Jewish Labour MP and former minister has said the moment she found out she faced investigation for confronting Jeremy Corbyn over anti-Semitism made her think about "what it felt like to be a Jew in Germany in the 30s".
Margaret Hodge, who faced disciplinary action for calling the Labour leader an anti-Semite, told Sky News "it felt almost as if they were coming for me".
"It's rather difficult to define but there's that fear and it reminded me of what my dad used to say," Ms Hodge said in her first major interview since the investigation was dropped.
"He always said to me as a child: 'You've got to keep a packed suitcase at the door Margaret, in case you ever have got to leave in a hurry.'
"And when I heard about the disciplinary, my emotional response resonated with that feeling of fear, that clearly was at the heart of what my father felt when he came to Britain."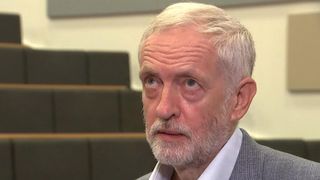 Ms Hodge, who was born in Egypt after her parents fled Nazi Germany, said that she was a secular Jew, but that her religious background is "what defines me".
She said the action against her felt like "bullying" and that there was a concerted "purge of people who disagree with Jeremy Corbyn and his supporters".
On anti-Semitism in the Labour Party, Ms Hodge added she had "never seen it like this" – and warned against the "cult of Corbyn".
"I think it's a bit scary," she said from her north London home.
"We've got the growth of populism, whether it's Trump, whether it's Boris Johnson, and now whether it's the cult of Corbynism which allows these attitudes to emerge. That's what scares me.
"I wasn't alive in the 1930s… but it sort of makes you feel that if you don't stand up against it then what are you allowing to occur?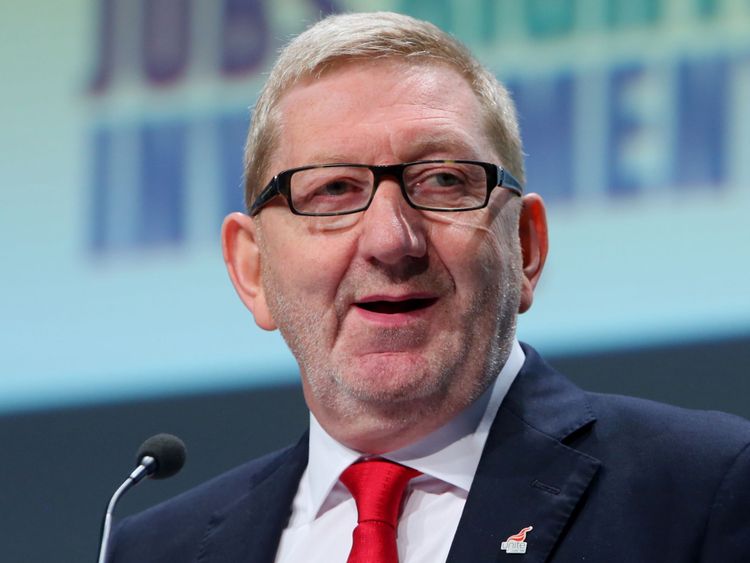 "And for me, fighting racism has always been at the heart of everything I've done."
:: Corbyn poised to U-turn on anti-Semitism definition
Ms Hodge has been MP for Barking since 1994, and in 2010 successfully fended off BNP leader Nick Griffin when he stood against her, in a year the party won 3% of the vote nationwide.
She added that after 55 years in the Labour Party, she had frequently criticised the Israeli government, citing a recent law that turned non-Jews into "second-class citizens".
But Ms Hodge was unrepentant about the original row that sparked weeks of investigation and exchange of letters between her lawyers and Labour's.
"I stand by what I said – until he shows me and everybody else that we were completely wrong," she said.
She also responded to Unite union leader Len McCluskey's claim that the row over anti-Semitism could see Labour descend into a "vortex of McCarthyism".
"I would put it to Len McCluskey that my receiving a letter saying they're starting disciplinary proceedings 11 hours after I had a perfectly legitimate conversation with the leader of the Labour Party in the lobby of the House of Commons smelt to me of McCarthyism against people who oppose Corbyn and a purge against those people," she said.
"And I have to say it felt to me like: 'Oh my god, are they doing this to me because I'm Jewish?'"
Her advice for Mr Corbyn on how to repair relations with the Jewish community was to immediately adopt the International Holocaust Remembrance Alliance of anti-Semitism and drop his support for NEC candidate Pete Willsman.
[ad_2]