[ad_1]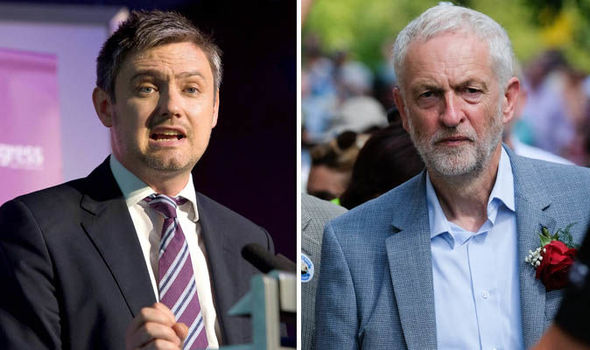 GETTY
John Woodcock (left) called Jeremy Corbyn a
Former Gordon Brown aide John Woodcock called the Labour leader a "clear risk to UK national security as Prime Minister" and complained there was little chance under him of the party returning to being an "inclusive, mainstream electoral force".
He had been sitting as an independent since having the Labour whip withdrawn in April pending investigation of an allegation that he sent inappropriate texts and emails to a former female staff member between 2014 and 2016, which he denies.
Now he has resigned from the party, denouncing its "rigged" disciplinary process against him and accusing senior party figures of plotting to stop him standing in future elections as Labour candidate, because of his record of criticising Mr Corbyn.
Mr Woodcock, 39, held his Barrow and Furness seat in Cumbria in last year's general election with a majority of only 209 over the Conservatives.
He said today that he would continue serving his constituents as an independent MP and will "work with the Government when it is trying to do the right thing, and will also work with the many good colleagues who are still trying to do their best in Labour".
Len McCluskey, general secretary of Labour's influential top union donor Unite, said the MP's departure was "no big deal. He resigned from Labour's values a long time ago".
A spokesman for Mr Corbyn said, when asked if Mr Woodcock should now spark a by-election: "In normal circumstances, if you stand for election on one platform and then decide to abandon the platform you stood on, basic rules of democratic accountability suggest that you should then put that to the electorate."
Responding to the MP's complaints about the inquiry into allegations against him, the spokesman insisted: "The sexual harassment procedures of the Labour party are robust and independent of political leadership."
The case would have ended up before the party's elected National Constitutional Committee, which deals with internal discipline matters, he said.
The MP's resignation from the party meant that this would not now happen, so "accountability and recourse for the complainant cannot be achieved through Labour Party processes any more".
Mr Woodcock claimed in his resignation letter that there was "clear evidence the (discipline) process has been manipulated for factional purposes".
He accused Labour general secretary Jennie Formby of overturning a previous disciplinary panel ruling, and said Mr Corbyn had refused to appoint an independent investigator to rule on his case.
The MP also claimed to have obtained emails showing that senior party figures were determined to prevent him being a Labour candidate in future.
One sent in May last year to colleagues from a senior Labour figure reportedly said that "we need to deal with Woodcock, and for that matter Peter Mandelson and the others, but it needs to go through a legally sound process".
This was before the formal complaint was made against Mr Woodcock, while Lord Mandelson has faced no impropriety claims.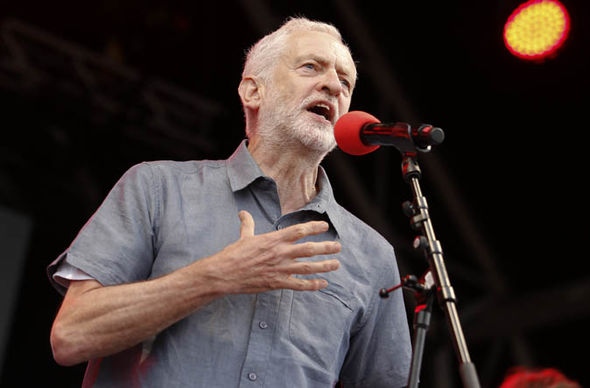 GETTY
John Woodcock quit the party with a scathing attack on Jeremy Corbyn
Mr Woodcock said it was "not credible" to think he could get a fair hearing, and he would now seek an independent process to hear the case.
Mr Corbyn's spokesman said he was not aware of any discussion or emails about trying to deselect Mr Woodcock and he said the case was handled in a "completely rigorous and fair" way.
He added: "He is not the only Labour MP who has often spoken against the party leadership.
"This is a bit of a red herring and a smokescreen in regard to a serious case that should have been fully investigated."
In his resignation letter to Mr Corbyn, Mr Woodcock wrote that he believed "more strongly than ever that you have made the Labour Party unfit" to deliver on his own promise to fight for local jobs, promote a credible alternative government, protect his local shipyard, which produces the Trident nuclear submarines, and ensure his constituents' safety through strong defence and national security.
Hundreds protest against anti-Semitism in Westminster
Mon, March 26, 2018
The Jewish community has condemned Labour leader Corbyn's 'systematic failure' to deal with anti-Semitism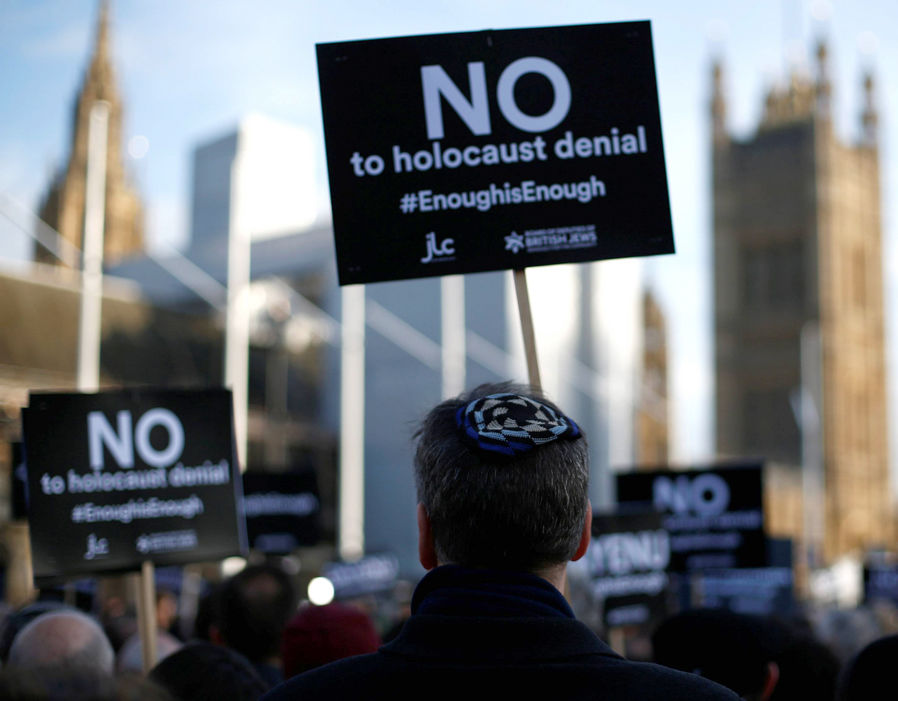 REUTERS
1 of 11
"The party for which I have campaigned since I was a boy is no longer the broad church it has always historically been," wrote the MP.
"Anti-Semitism is being tolerated and Labour has been taken over at nearly every level by the hard left, far beyond the dominance they achieved at the height of 1980s militancy.
"There is little chance of returning the Labour Party to the inclusive, mainstream electoral force my constituents desperately need. In these circumstances, I can no longer justify engaging in a rigged process to be re-admitted to it."
Father-of-two Mr Woodcock is a former spokesman for then Prime Minister Brown in 2008 and 2009 and was a transport spokesman under Ed Miliband.
The former chairman of Labour's backbench defence committee and of Labour Friends of Israel became an MP in 2010, with a majority of 5,208, and has clashed with Mr Corbyn over issues including nuclear weapons and anti-Semitism. He said before last year's election that he could not support Mr Corbyn as PM.
[ad_2]