[ad_1]

Greater Manchester mayor Andy Burnham is calling for an extension to the UK's EU membership as a "contingency plan" if parliament fails to agree on a Brexit deal.
The Labour politician, in his first major speech in Westminster since becoming mayor, will outline how MPs should lobby Brussels to prolong Britain's Article 50 negotiations in order to stop a "no-deal" Brexit.
Mr Burnham will also warn on Wednesday the Brexit debate risks becoming "polarised" between the prospect of a no-deal outcome and demands for a second EU referendum.
He will caution the chances of the UK leaving the EU without a divorce agreement are "growing by the day" amid widespread criticism of Prime Minister Theresa May's Brexit strategy, as agreed by ministers at Chequers in July.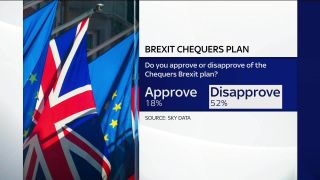 Mr Burnham is expected to say: "The biggest danger facing British politics right now is to allow this polarised no-deal/People's Vote dynamic to shape the next six months.
"Instead, Greater Manchester's interests lie in finding a common-sense Brexit deal with the EU that, as far as possible, provides continuity, does not disrupt the supply chains of firms nor raise prices for our residents and businesses.
"But at the same time allows the UK space to respond to the concern about freedom of movement and develop a more controlled migration system.
"In practical terms, this means effectively building up from the Chequers agreement, not watering it down. But, just days after the new political season has started, that is looking more and more unlikely."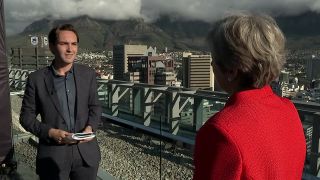 Demanding a "contingency plan" to prevent a no-deal Brexit, Mr Burnham will reveal his intent to urge all Greater Manchester MPs to call for an Article 50 extension beyond March next year, in the event parliament "cannot unite" around a negotiated departure.
"This isn't about frustrating Brexit. It is about getting Brexit right," he is expected to add, with the declaration that no-deal will be a "disaster" for his region.
Detailing the circumstances in which he could be left supporting a second EU referendum, Mr Burnham will continue: "If that fails and we are left on the cliff-edge of no-deal with no other options, then and only then would I endorse the call for a People's Vote on the proposed no-deal departure and encourage our MPs to do the same.
"A price would undoubtedly be paid in terms of social cohesion but it would be a necessary one to protect the damage to people's jobs, families and lives."
Mr Burnham will also use his speech to demand greater powers are given to regional authorities after Brexit.
He will say: "If the phrase 'take back control' is to mean anything, it must mean substantial devolution of power and resources out of Westminster to all of the English regions."
[ad_2]