[ad_1]

Planes carrying urgent medical supplies will keep flying even if the UK quits the EU without a Brexit deal, Health Secretary Matt Hancock has told Sky News.
The pharmaceutical industry is preparing to stockpile six-week supplies of medicines and airlift time-sensitive products in the event of a "no-deal" Brexit.
Government concerns over potential disruption to aviation and rail access to Europe were revealed in leaked documents photographed on Thursday.
Mr Hancock said he was confident the government would reach a deal with the EU, but insisted medical supplies would not be interrupted whatever the outcome of Brexit negotiations.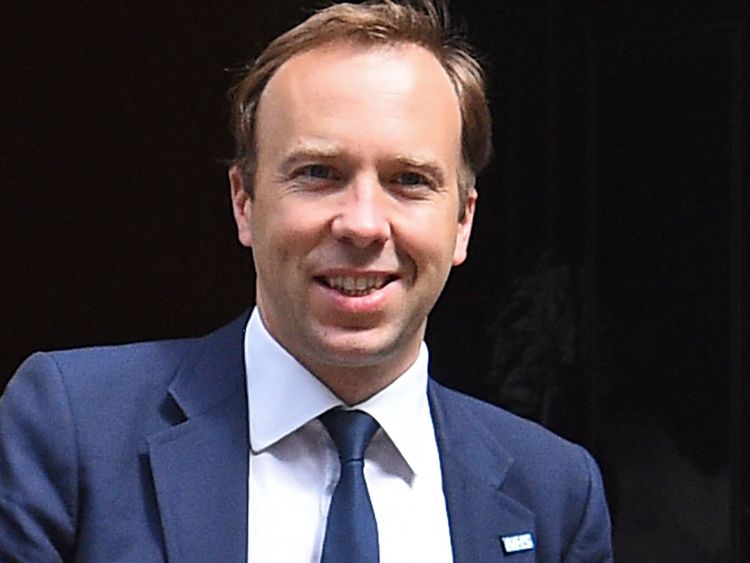 "Well, the planes will be in the sky and we are going to make sure we have the medicines flowing unhindered even in the event of a no-deal Brexit," he said.
"I'm also confident we can strike a good deal and this planning won't be necessary. But it is the responsible thing to do."
Mr Hancock was speaking as he unveiled ambitious plans to overhaul NHS IT systems and require hospital trusts to introduce state-of-the-art structures that, crucially, can communicate with other parts of the system.
An NHS app, due to be ready by the end of the year, will allow patients to book GP appointments and access their medical records.
The health secretary said technology had to be a priority despite the other pressures on the system.
"It is vital that we do this," Mr Hancock said.
"We are increasing the NHS budget by £20bn a year over the next five years and alongside that we are going to have a long-term plan.
"Part of that plan is going to be how we can drive the use of cutting-edge technology.
"The opportunity here is huge because we have the biggest single health system in world.
"We clearly need more doctors, more nurses and we need to expand the NHS across the board.
"Technology needs to complement the brilliant staff of the NHS and help them to do their job better.
"This isn't about replacing people – far from it. We are increasing the number of people but, by God, we could use the best technology too."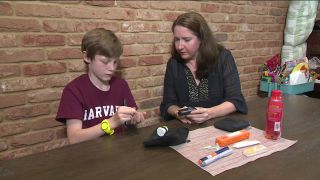 Although the government has promised new funding for the NHS it will not kick-in until next year, raising the prospect of another grim winter.
But, Mr Hancock said he was hopeful the service would cope.
"We are planning very carefully for this winter," he said.
"We put in money last year to go in towards this winter and to make sure that we have got the best systems in place and that the NHS can cope.
"It is something we are working very closely on, but I'm confident we can get through."
[ad_2]