[ad_1]

A cross-party group of MPs and peers is demanding £100bn of transport investment for the North in the next three decades.
More than 80 MPs and peers from the Northern Powerhouse Partnership have recommended the government invest the huge sum by 2050 in major strategic rail and road projects.
In a letter, the group says one project, Northern Powerhouse Rail, would create "economic revolutions" and should be delivered by 2032, the same time as HS2 makes it to Leeds and Manchester.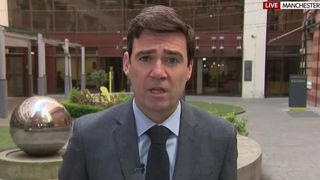 It also asks for an initial £24bn spend on the rail project.
:: Back on track? Northern rail reinstates 75% of cancelled trains
The signatories include 69 MPs led by Northern Powerhouse all-party parliamentary group chairmen, Kevin Hollinrake MP, John Stevenson MP, Caroline Flint MP and Julie Elliott MP.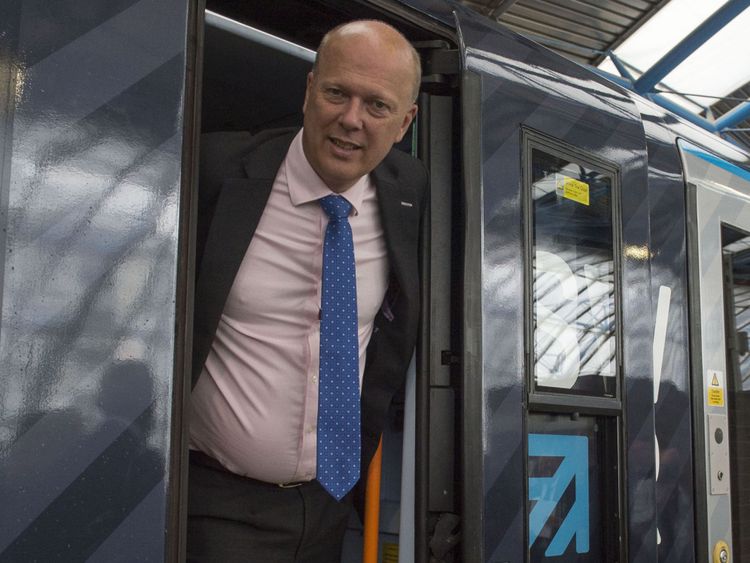 The letter comes as Transport Secretary Chris Grayling prepares to visit Leeds Bradford Airport, amid criticism of his department's handing over the Northern Rail timetabling crisis.
An NPP report showed that almost one million hours of productivity was lost to Northern businesses during the six-week period when delays and cancellations on the rail network were at their height. It cost in excess of £38m.
The letter adds: "NPR has the potential to increase capacity and reduce journey times but also to greatly enhance transport links that deliver transformational economic growth for our towns and cities."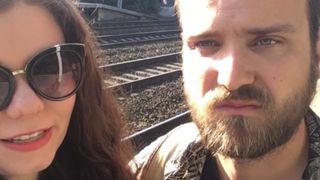 Kevin Hollinrake, Conservative MP for Thirsk and Malton, said: "This government has embraced the economic principles of the Northern Powerhouse to address the decades of under-investment in the North.
"We are now at a critical point – Northern Powerhouse Rail has the potential not simply to improve rail travel for commuters and families but to deliver economic growth right across the North, not simply in the core cities.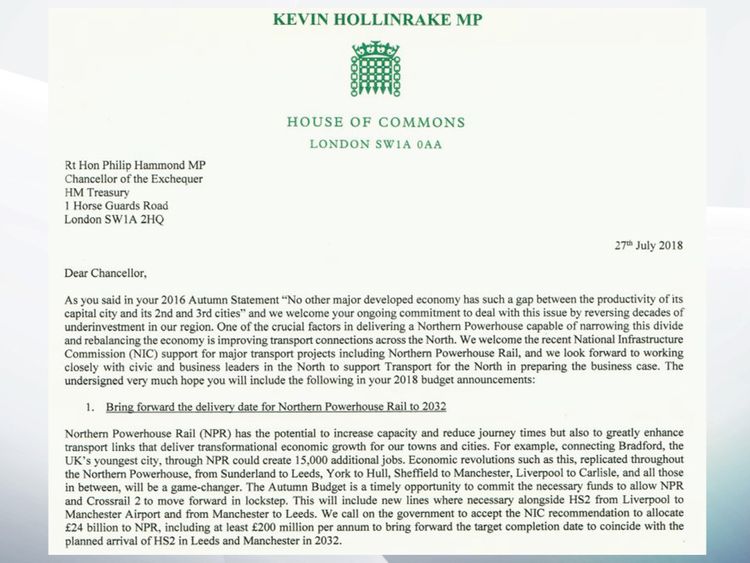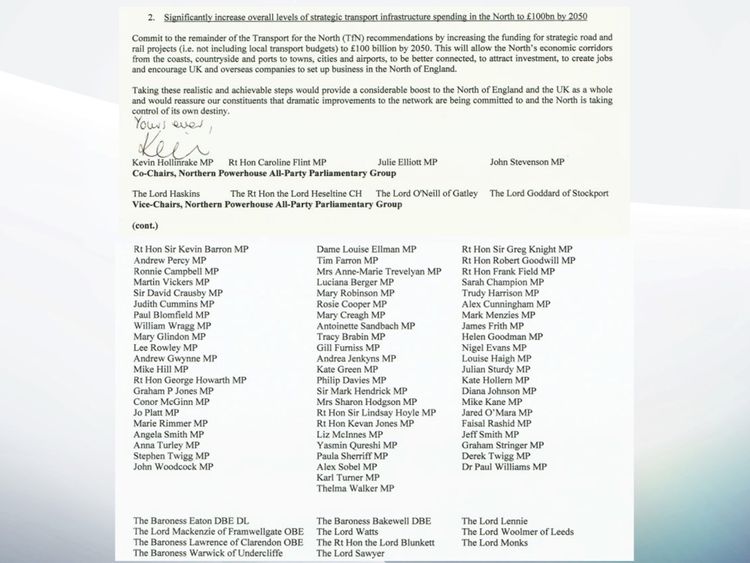 "Bringing forward the delivery date of NPR to the same time as HS2 arrives in the North could see the coming generation enjoy further education and job opportunities currently beyond young people today, and stimulate significant growth for the whole of the UK."
Caroline Flint, Labour MP for Don Valley, added: "We have seen the huge impact the recent timetable fiasco has had on the Northern Powerhouse – commuters unable to get to work, businesses losing out and childcare arrangements being disrupted.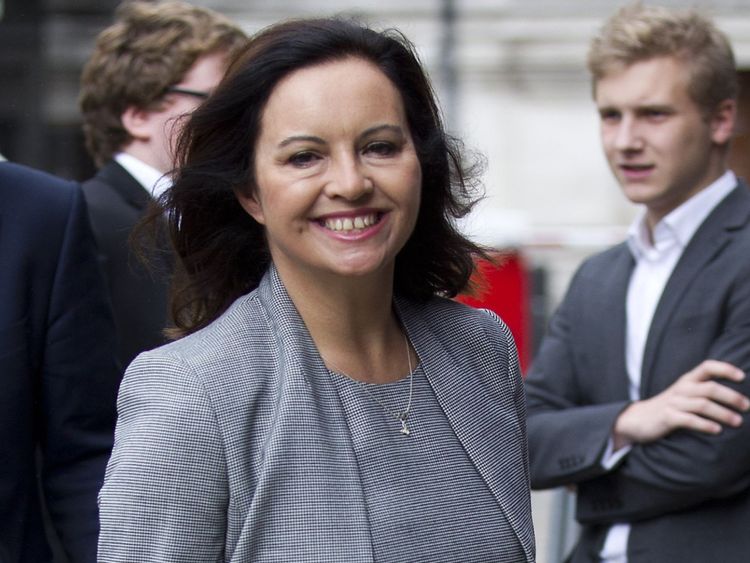 "It is simply not good enough and needs urgent action to address the North's outdated transport network. Investing up to £100bn in improving roads and rail is a must-have for the people of the North."
Lord Jim O'Neill, vice chairman of the Northern Powerhouse Partnership, said: "As someone attracted to spend some time as a Minister because of the focus on the Northern Powerhouse, and being involved in the setting up of Transport for the North, getting a true state-of-the-art transport network is absolutely key.
"Affordable and quick trains connecting all key parts of the Powerhouse, are vital to delivering on the goal of raising productivity both across the North, and with it, the country as a whole."
[ad_2]