[ad_1]

The Office for Budget Responsibility (OBR) has cast doubt on the government's claim that a £20.5bn annual increase in NHS funding will be partly paid for by a so-called "Brexit dividend".
The independent watchdog's Fiscal Sustainability Report also estimated that – in the absence of any planned tax changes or spending cuts being set out yet – the spending increase would add 1.5% of GDP to the annual deficit over the long term, pushing up the UK's debt pile.
It warned public sector net debt could rise from 80% of GDP in 2022 to almost 283% by 2067.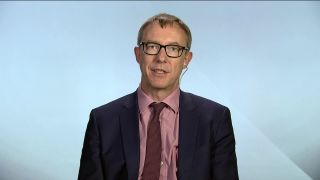 As the 70th anniversary of the health service was marked last month, the prime minister announced the currently stretched NHS budget would receive an extra £20.5bn a year in real terms funding over five years by 2024, an average annual increase of 3.4%.
The OBR's report said: "The government has indicated that it will fund at least some of the health package by increasing taxes and/or reducing other spending, but in the absence of firm detail we cannot include this in our projections.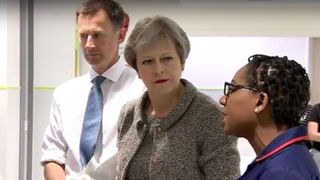 "It has also said that the announcement will be funded in part by a 'Brexit dividend', although our provisional analysis suggests Brexit is more likely to weaken than strengthen the public finances overall.
"There will be direct savings from the net contributions to the EU budget that the UK will no longer have to make, but it is unclear how much will be available after payments towards the agreed withdrawal settlement and other Brexit-related spending commitments."
The government responded in a report on "managing fiscal risks" in which Chancellor Philip Hammond acknowledged that the UK's debt was too high and set out what he said were specific steps it was taking to mitigate fiscal risks.
This year our national debt will start falling for the first time in a generation 📉

Today we take a look at our long-term fiscal risks, and how to avoid them: https://t.co/Y5VEvhlPw2

That's how we'll deliver a brighter future for the next generation 🌇 pic.twitter.com/KJjDsRoHzt

— HM Treasury (@hmtreasury) July 17, 2018
On health spending and the Brexit dividend the report said: "The government will fund this five-year commitment while continuing to meet its fiscal rules and reduce debt.
"As the prime minister has said, this will be partly funded by lower contributions due to the European Union. In addition, she has made clear that taxpayers will need to contribute a bit more in a fair and balanced way.
"This will also require prioritisation and further efficiencies within non-health expenditure to keep the growth in total spending on a sustainable long-run trajectory."


[ad_2]