[ad_1]

Theresa May has said that "giving in" to calls for a second referendum on the final terms of the UK's withdrawal from the EU would be "a gross betrayal of our democracy".
The Prime Minister dismissed calls from the People's Vote, a cross-party group that includes several high-profile figures and MPs, for a second Brexit vote.
Writing in the Sunday Telegraph, Mrs May said: "In the summer of 2016, millions came out to have their say. In many cases, for the first time in decades they trusted that their vote would count; that after years of feeling ignored by politics, their voices would be heard.
"To ask the question all over again would be a gross betrayal of our democracy – and a betrayal of trust."
Mrs May said the coming months are "critical in shaping the future of our country".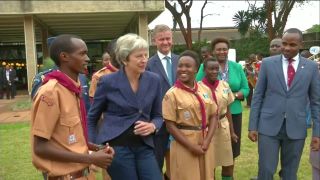 She said she was "confident" that the government could strike "a good deal", but in the event of a no-deal Britain would "be ready if we need to be" and "go on to thrive".
She insisted she would not be pushed around by Brussels and stood by the government's controversial Chequers exit plan, despite continued sniping against it from Tory benches.
"I will not be pushed into accepting compromises on the Chequers proposals that are not in our national interest," she wrote.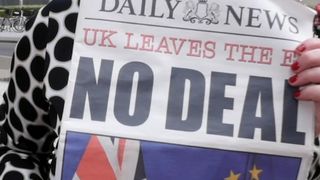 Mrs May's comments came as it was reported that the election strategist who helped Boris Johnson win the London mayoralty was involved in a bid to scupper the Cabinet's Chequers compromise.
The Sunday Times claimed Sir Lynton Crosby, who also advised Mrs May in last year's general election when the Tories lost their majority, is manoeuvring to derail the PM's EU withdrawal agenda with a co-ordinated national campaign.
The claims emerged as former minister and high-profile Tory MP Nick Boles, who backed Remain at the referendum, came out against the Chequers deal.
He told the Sunday Telegraph that under current government plans, the UK faces "the humiliation of a deal dictated by Brussels", which is treating the Chequers proposals as an "opening bid".
[ad_2]