[ad_1]

The rock band Rage Against the Machine has sent a cease and desist letter to Nigel Farage over the name of his podcast.
The US band has accused the Brexiteer of "brazenly and unlawfully exploiting" their name by calling his show Farage Against The Machine.
The former UKIP leader hosts the podcast on the LBC radio station.
In a cease and desist letter seen by celebrity news site The Blast on Tuesday, it is said that Mr Farage's suggestion of endorsement was "abhorrent" considering his "far-right political views".
Rage Against The Machine, who are renowned for their politically charged music, added that the former UKIP leader should "find some other target to troll".
The letter, which is addressed to LBC rather than Mr Farage, adds that the Eurosceptic should turn his attentions to Donald Trump instead.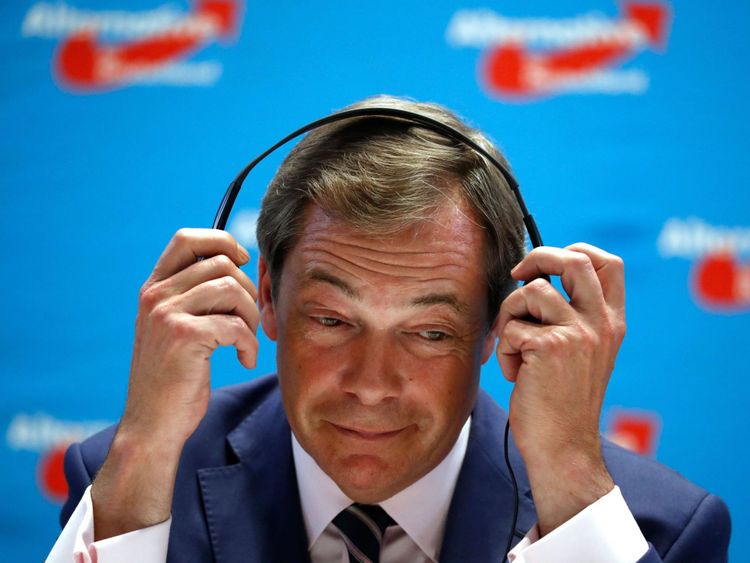 Mr Farage considers the US president to be a friend.
Howard King, the band's attorney, sent the letter which reads: "RATM has publicly denounced the type of right-wing ideology you espouse for decades; in fact, that has been an integral part of the band's identity and purpose."
It adds: "Your anti-immigrant rhetoric, lack of social compassion and barely disguised racism and xenophobia are the antithesis of what RATM stands for. Stop using RATM's name and logo, change the name of your podcast and find some other target to troll.
"We suggest President Trump."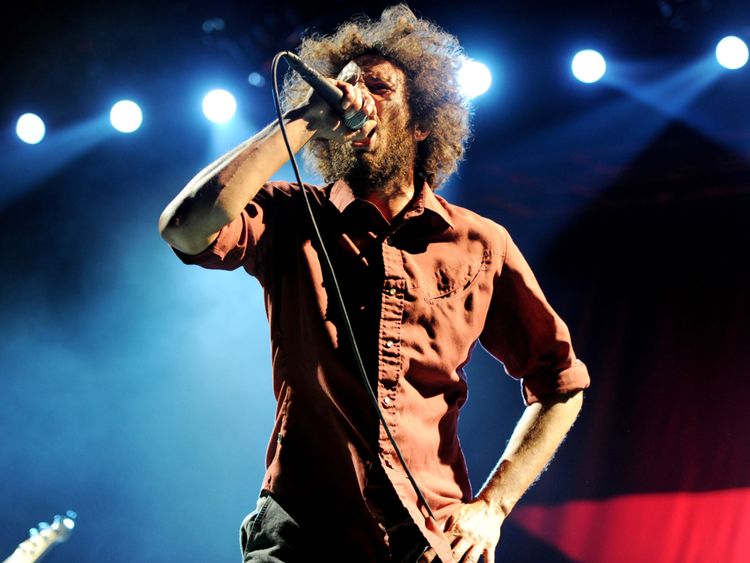 After the MEP announced the name of the show in March, a fan Twitter profile endorsed by Rage Against The Machine wrote: "This p***weasel IS the machine – peddling the sort of inane, blame-heavy bulls*** that the guys in @RATM have been raging against since day one."
Sky News has contacted Rage Against The Machine and LBC for comments.
It is not the first time a musician has engaged in a spat with a politician over a suggestion of endorsement.
Adele distanced herself from Mr Trump when the then-presidential wannabe used one of her songs during his 2016 campaign.
Bruce Springsteen had the former US president Ronald Reagan remove the song Born In The USA from his re-election campaign in 1984.
[ad_2]