[ad_1]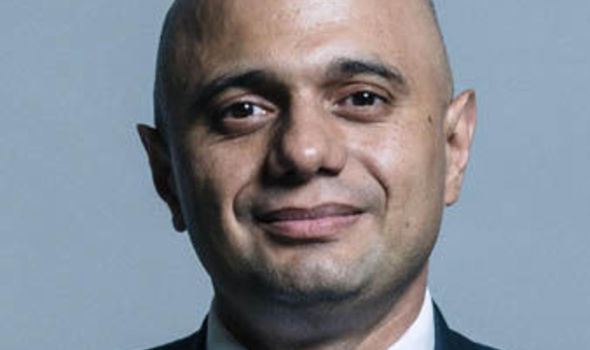 Chris McAndrew / UK Parliament
Top Tory Sajid Javid
Speaking ahead of this week's crunch Chequers away day, a Number 10 aide poured cold water on speculation that the UK is willing to allow free movement to continue after Brexit, saying: "We will not trade free movement of workers away."
Britain has made "significant" concessions, including a £39billion "divorce bill" offer, and Downing Street said it is time for Brussels to show "more flexibility".
Theresa May has summoned her ministers to thrash out an agreement on future trade and customs arrangements on Friday, that will then be set out in a White Paper.
The aide said: "In Brussels, the PM was clear with the EU – and fellow leaders were equally clear with her – that we need to significantly increase the pace and intensity of the negotiations.
"By October, we need to have a detailed picture of what our trade and security partnership will be. 
"As the PM said in Brussels, the EU's negotiators need to show more flexibility. Security is a prime example.
"The EU is insisting the UK must be treated like any other country, despite the huge contribution we make to the continent's security and want to continue to make in the future.
"The EU says it does not want no deal but its negotiators need to start thinking differently or there is a genuine risk of no deal."
EU Summit 2018 LIVE pictures as talks progress to Brexit
Fri, June 29, 2018
EU countries' leaders meet on 28 and 29 June for a summit to discuss migration in general, the installation of asylum-seeker processing centres in northern Africa, and other security- and economy-related topics including Brexit.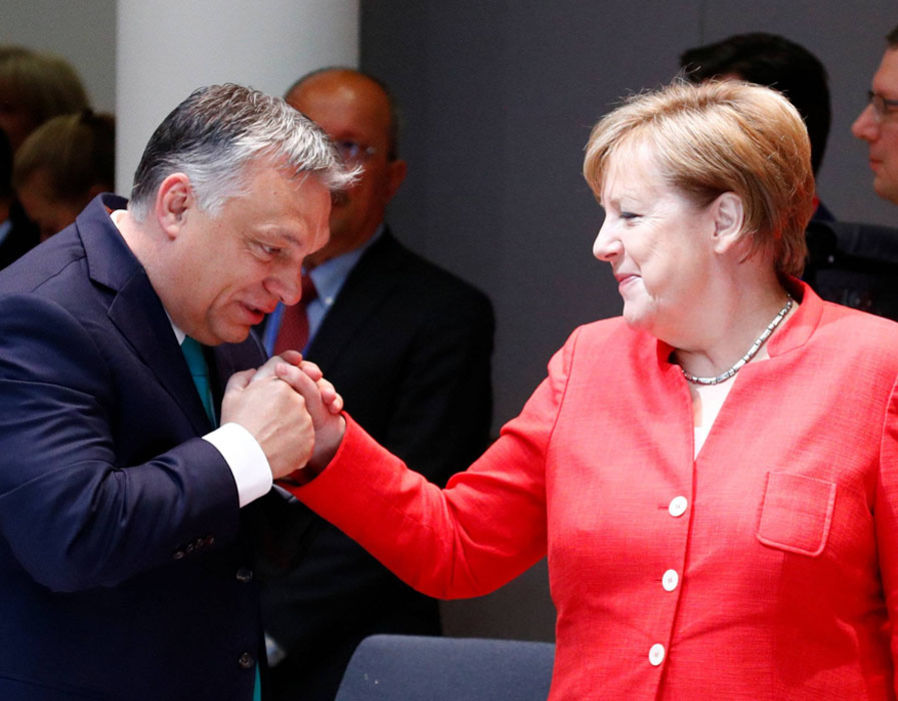 REUTERS
1 of 36
While promising to give the EU more detail on the UK's demands, the source said it was time for negotiators across the Channel to make concessions too.
Downing Street was also unequivocal on the issue of immigration, saying "free movement of workers must end".
The source added: "There has been much speculation that the UK is willing to allow free movement to continue as part of the negotiations.
"The PM is clear that such a decision would not respect the will of the British people in the referendum.

We have got to make sure we deliver on the vote, as I believe in democracy.
"We want the UK to remain an open, welcoming country and for EU citizens to be free to come and study or visit here.
"However, a clear message was delivered by the public that free movement of workers must end. That is not something the PM is going to trade away."
The tough stance comes as prominent Tories who campaigned for staying in the EU, including Health Secretary Jeremy Hunt, Home Secretary Sajid Javid and Defence Secretary Gavin Williamson, are finally said to be supporting Leave.
Culture Secretary Matt Hancock, another Remainer, said: "We have got to make sure we deliver on the vote, as I believe in democracy."
Brexit march descends on London
Sat, June 23, 2018
Thousands take to the streets of London for Brexit march.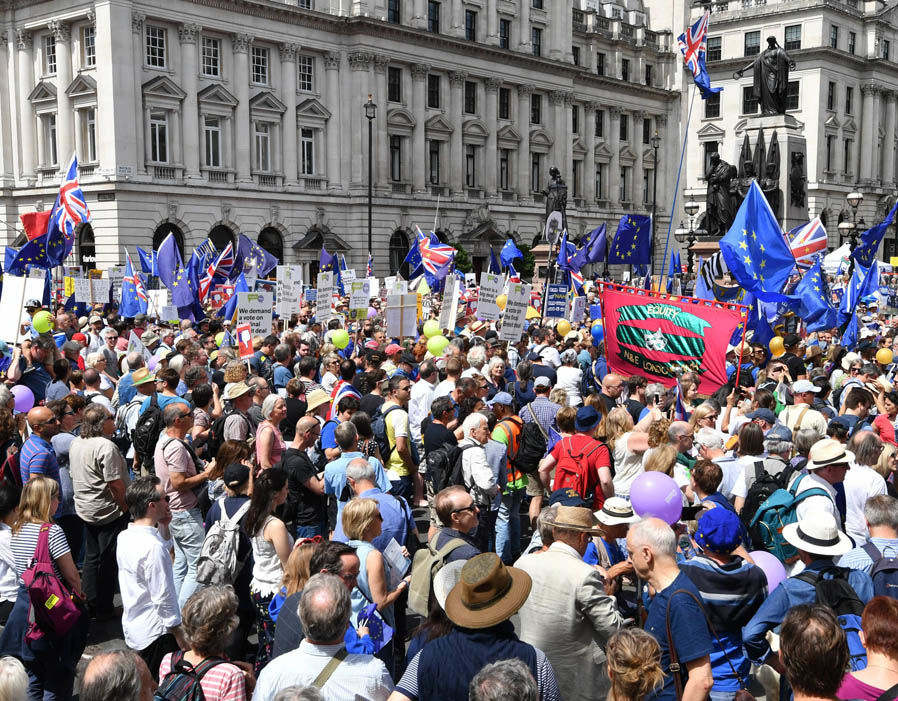 PA
1 of 21
Last night, a leading group of economists called on the Cabinet to "calm down", pointing out that Brexit will trigger a cash bonanza for the Exchequer, rising to £65billion a year by the end of the next decade.
They said ministers will have "plenty of money for pet projects" and tax cuts.
Professor Patrick Minford, chairman of Economists for Free Trade, which produced the analysis, said: 
"There is a large Brexit dividend coming down the line, contrary to the absurd projections made by the CrossWhitehall Civil Service report."
The EFT calculates Britain will add seven per cent (£140billion) to its GDP over the next 15 years if it can trade free from the EU's shackles.
The figures were backed by Jacob Rees-Mogg, chairman of the influential European Research Group, who said: "The gloom-laden Treasury and its friends need not fret over Brexit or its desire to raise taxes."
Meanwhile, half of UK firms have rejected "Project Fear" warnings and have made no preparations for a nodeal Brexit.
Many believed leaving without a deal would have little impact on them, said the Institute of Chartered Accountants in England and Wales survey.
[ad_2]