[ad_1]

Sir Vince Cable has insisted the Liberal Democrats haven't "missed the moment" to stop Brexit with less than 200 days left until the UK's scheduled departure from the EU.
The Lib Dem leader stressed a "decision" on Brexit has yet to be reached, as he repeated his call for a fresh referendum on Britain's EU membership.
Sir Vince, who is preparing to deliver what is likely to be his final leadership speech to party members on Tuesday, admitted it has been a "tough job" but that he has "thrived on it" with the Lib Dems now "winning again".
In an interview with Sky News on the eve of his address to the Lib Dem conference in Brighton, the 75-year-old denied his party has failed to stop Brexit.
"No, we haven't missed the moment," he said.
"The decision, the final point hasn't been reached yet. This autumn is going to be absolutely crucial.
"The government's plan, or the Chequers plan, is already discredited. It's not just criticised by the Europeans, in the UK few people can be found who will say it will work.
"We've had a demonstration of what no-deal actually means this summer, with appalling consequences.
"I think people are looking for a way out and the idea of having, as we put it, a people's vote on the final deal – between accepting the deal or to remain in the EU – is growing in popularity."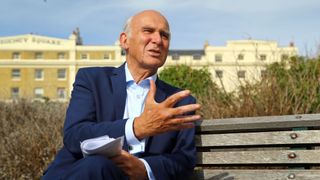 Prior to this week's party conference, Sir Vince revealed he would step down from the top of the party once Brexit is "resolved or stopped" and once he has pushed through party reforms.
His planned overhaul of Lib Dem structures include allowing a new class of supporters to join the party for free and allowing non-MPs to stand for leader.
Sir Vince gave strong backing to one of his MPs, deputy leader Jo Swinson, by describing her as "a highly talented individual", but added: "There are several potential inside candidates who have outstanding quality but I want to make sure the talent pool is as wide as possible.
"There are people out there who have got leadership qualities who share our values, but who haven't been able to see a political career, so let's at least look at them."
However, Sir Vince's plan to widen future leadership contests to external candidates has already failed to attract noted campaigner Gina Miller.
The businesswoman used a speech at the Lib Dem conference on Monday to dismiss speculation she could succeed Sir Vince, telling party members: "I am not addressing you as your leader-in-waiting.
"Truth be told, I am not a member of your party, or indeed any party now, but I want, all the same, to see the Liberal Democrats thrive, because in a healthy democracy we need a strong third party."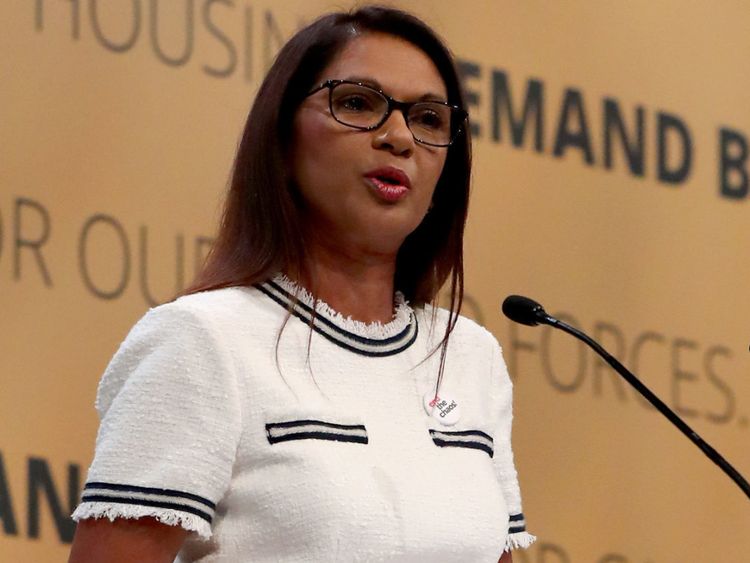 Speaking to reporters after her speech, Ms Miller later put further distance between herself and the Lib Dems by declaring she doesn't like the phrase "people's vote" to describe a fresh referendum on the UK's relationship with the EU – in an attack on the biggest campaign group pushing for a public vote on the final Brexit deal.
In addition, she stated her preference for a three-way vote at the end of the Brexit process; between leaving with no divorce deal, departing with a deal, and remaining in the EU.
By contrast, Sir Vince favours a straight vote between the government's deal versus remaining in the EU.
Despite confirming she would campaign for Remain in a fresh referendum, Ms Miller told reporters to "stop saying" she wants to stop Brexit.
She said: "I wish you would all stop saying this. You know, it's really not helpful. All of you around here, stop saying 'stop Brexit'. It's really not helpful.
"What you should be talking about is the fact we've got 10 weeks to come up with a deal. And if we don't come up with a deal, then the government should put it back to the people."
[ad_2]