[ad_1]

The SNP have defended themselves after they were accused of forcing a series of parliamentary votes to interrupt MPs from watching England's crucial World Cup match against Colombia.
As football fans across the country settled down to watch Gareth Southgate's team in action in Russia, MPs trooped in and out of the voting lobbies five times from 7pm, in a process taking around 66 minutes.
It led Tory MP Sir Bernard Jenkin to raise a point of order, asking: "Do you suppose that the SNP would be calling so many divisions this evening if it were Scotland playing an important football match this evening?"
After the voting was concluded, past 8pm, fellow Tory MP Douglas Ross berated the "pathetic theatrics" of SNP MPs, after Deputy Speaker Eleanor Laing twice had to ask House of Commons officials to investigate a delay in the Noe lobby, through which the SNP were walking.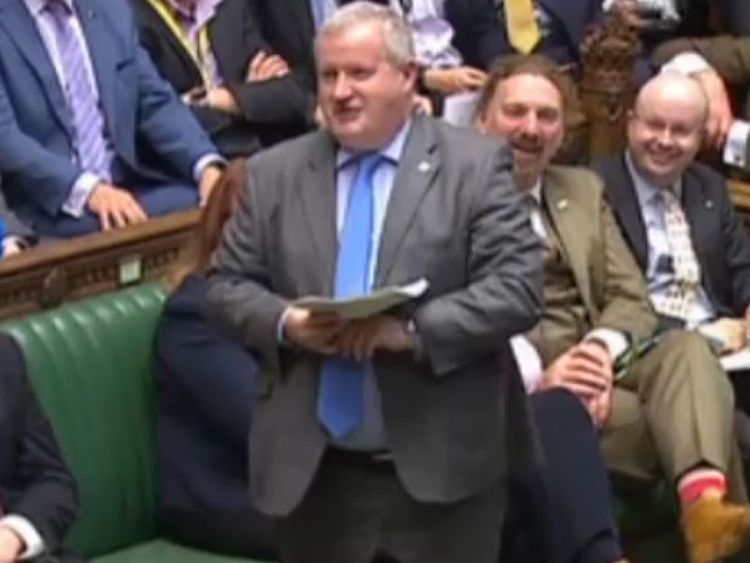 Mr Ross told Ms Laing he did not care how many times MPs voted, but spoke of how it "doesn't just affect members of this House, it affects House staff" as he expressed his "surprise" how long it took 33 SNP MPs to vote.
His remarks prompted a cry of "you should watch your mouth" from the SNP benches, who had voted against all five motions considering public spending by various government departments.
Mr Ross also noted how the SNP's Westminster leader Ian Blackford did not sit through the preceding debate, adding that only two SNP MPs did.
Ms Laing ruled there had been no disorderly conduct in the House of Commons, but added: "I'm quite sure those who have called five divisions this evening know the effect that their calling of those divisions has had."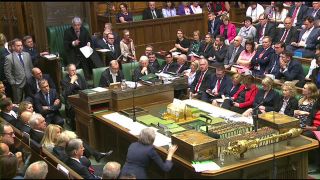 However, Mr Blackford defended his party after the voting finished, telling MPs: "Perhaps it is pertinent, given some of the angst from the government benches, to point out just exactly what has happened this evening.
"The reason that we're here is because of government business, it is the government that is responsible for timetabling."
He added: "By voting this evening was the only opportunity that we have had to speak out against the continued austerity of this Conservative government and the attack on the budget of Scotland."
Mr Blackford also used the opportunity to continue his attack on the government's EU Withdrawal Bill, which has been passed into law despite not having the consent of the Scottish Parliament.
He said he had previously "signalled" to the government "it would no longer be business as usual", adding: "I now commend the SNP for standing up for Scotland tonight.
"I say to this Conservative government, that we will use parliamentary procedure to oppose this government every inch of the way."
Earlier in the day, Chief Secretary to the Treasury Liz Truss branded suggestions there could be more votes than usual on Tuesday night as "sabotage".
However, she later tweeted a picture of MPs watching the game from inside the House of Commons in between votes.
[ad_2]