[ad_1]

Key government papers acknowledge establishing post-Brexit customs systems could take up to five years, Sky News has learned.
Documents circulated to businesses as part of a process of consultation over the government's post-Brexit customs model reveal a likely three to five-year timescale for putting in systems in place.
This is despite the fact it far exceeds the 29 months until the end of the planned Brexit transition period, and the near nine months until the UK's formal departure from the EU.
In addition, multiple businesses have told senior cabinet ministers it would in fact take a decade to create a computer system that could be used by all small and medium businesses that currently operate across the UK-EU border.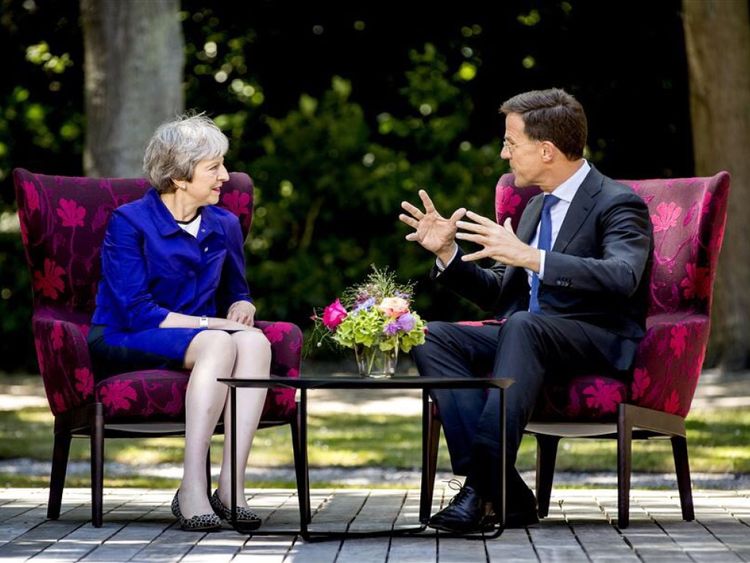 At a meeting at the Cabinet Office on 20 June, chaired by the prime minster's effective deputy David Lidington, detailed papers were circulated to 10 key business representatives.
The documents, which had to be returned at the end of the meeting, acknowledged the timescale of up to five years.
International Trade Secretary Liam Fox, Environment Secretary Michael Gove, Business Secretary Greg Clark and Theresa May's Europe adviser Olly Robbins were also present at the meeting.
The businesses represented included consumer company Diageo, retailers Tesco and Asos, manufacturers BMW, GE, GSK, and logistics company UPS.
They were joined by trade bodies for ports and manufacturers, as well as the British Chambers of Commerce.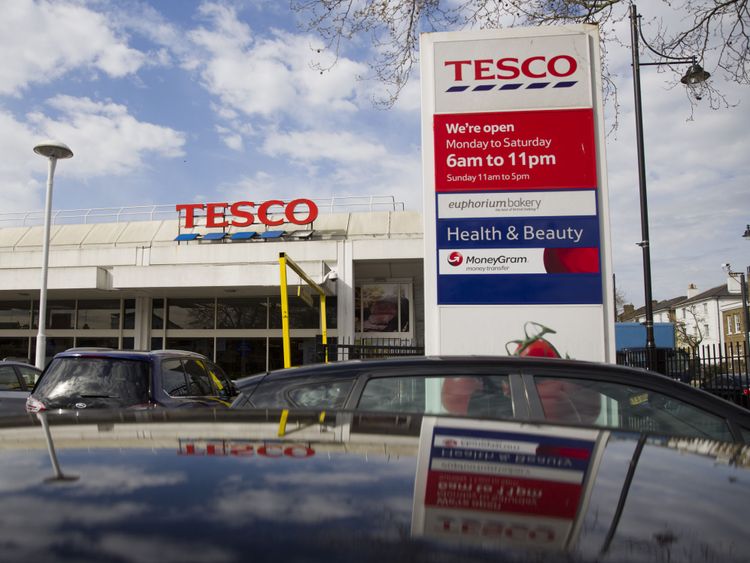 A source told Sky News that "five years is incredibly optimistic, and government was told very firmly that it would take a decade or more to develop a system that could work in particular for all the small and medium sized businesses".
A number of the larger businesses did say they could adapt, at a cost, to a new customs model.
But they were deeply concerned about "increasingly terrified" smaller businesses in their supply chains, who had little experience of handling customs declarations.
Small companies are highly unlikely to use the same lorries and drivers required for efficient use of pre-notification systems, automatic number plate recognition, and facial recognition.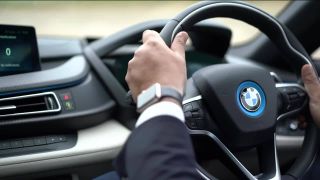 Business representatives were surprised by how thoroughly both the "new customs partnership" and the "maximum facilitation" customs models – currently being considered by ministers – had been developed by officials, and by external consultants including McKinsey and Boston Consulting Group.
The meeting indicated the government is moving towards a "hybrid model", involving some degree of "self assessment" of customs liability.
This is likely to involve the UK having the option to diverge on EU tariffs, but not choosing to exercise that option in the years that systems are developed and put in place.
But, larger manufacturers repeatedly made the point that customs were only a "small subset" of their Brexit concerns that could lead to trade frictions at the UK-EU border.
In particular, the meeting said nothing about the regulatory alignment required to avoid checks on food, agriculture and pharmaceuticals, nor on the crucial issue of "rules of origin" – as required outside the EU's customs union.
Last month, Sky News reported on key rules of origin problems both in the car industry, and from the Dutch government advising its exporters to avoid UK parts.
Theresa May was in the Netherlands meeting her Dutch counterpart Mark Rutte on Tuesday. Over lunch, in front of cameras, he told the prime minister: "We urgently need clarity".
[ad_2]