[ad_1]

Theresa May is pledging a £2bn handout to housing associations in a bid to provide tens of thousands of new affordable homes.
Claiming it is her personal mission to get more people on the housing ladder, the Prime Minister is promising long-term funding for housing associations.
In a speech at a National Housing Federation summit, Mrs May will say housing associations have a central role to play in building homes and challenging attitudes about social housing.
"You said that if you were going to take a serious role in not just managing but building the homes this country needs, you had to have the stability provided by long-term funding deals," she will say.
"Well, eight housing associations have already been given such deals, worth almost £600m and paving the way for almost 15,000 new affordable homes.
"And today, I can announce that new longer-term partnerships will be opened up to the most ambitious housing associations through a ground-breaking £2bn initiative.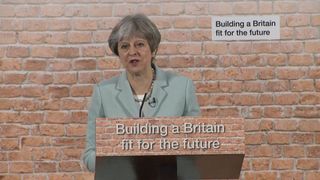 "Under the scheme, associations will be able to apply for funding stretching as far ahead as 2028/29 – the first time any government has offered housing associations such long-term certainty.
"Doing so will give you the stability you need to get tens of thousands of affordable and social homes built where they are needed most, and make it easier for you to leverage the private finance you need to build many more."
The £2bn programme will be available from 2022, Mrs May will say.
Calling for a change in attitudes towards affordable and social housing, the Prime Minister will also say: "For many people, a certain stigma still clings to social housing.
"Some residents feel marginalised and overlooked, and are ashamed to share the fact that their home belongs to a housing association or local authority.
"And on the outside, many people in society – including too many politicians – continue to look down on social housing and, by extension, the people who call it their home.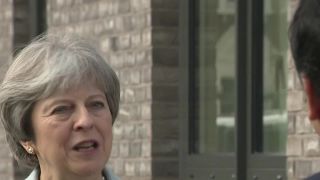 "I want to see social housing that is so good people are proud to call it their home… Our friends and neighbours who live in social housing are not second-rate citizens."
Labour's shadow housing secretary John Healey said Mrs May's promises "fall far short of what's needed".
He said: "The reality is spending on new affordable homes has been slashed so the number of new social rented homes built last year fell to the lowest level since records began.
"If Conservative ministers are serious about fixing the housing crisis they should back Labour's plans to build a million genuinely affordable homes, including the biggest council house-building programme for over 30 years."
The National Housing Federation's chief executive David Orr welcomed the Prime Minister's pledge.
He said: "The announcement of £2bn of new money for social housing is extremely welcome.
"But the really big news here is the Prime Minister's long-term commitment to funding new affordable homes. This represents a total step change. For years, the way that money was allocated meant housing associations couldn't be sure of long-term funding to build much-needed affordable housing.
"Now, by changing the way in which they allocate funding, ministers have given long-term confidence and confirmed that we are trusted partners in solving the housing crisis, building new homes and communities.
"Ultimately, this will have a huge impact on building the affordable homes that thousands of people across the country desperately need."
[ad_2]