[ad_1]

A Tory peer has defended his attendance at a conference on Palestinian rights which is at the centre of the wreath-laying row which has engulfed Jeremy Corbyn.
Lord Sheikh, who is a member of the all-party parliamentary group against anti-Semitism, has faced calls for an investigation after confirming that he went to the event four years ago in Tunisia.
Conservative MPs Robert Halfon and Zac Goldsmith have complained to party HQ, claiming that attending the conference was a breach of the party's code of conduct and "does nothing to combat the scourge of anti-Semitism".
The conference in Tunis is where Mr Corbyn is alleged to have laid a wreath at the grave of those accused of being behind the 1972 Munich massacre, which saw 11 Israeli athletes and a police officer killed.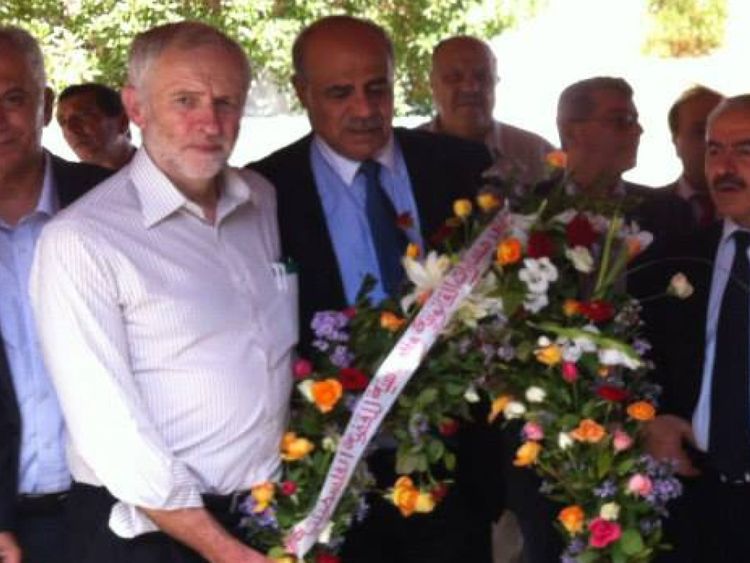 His office has rejected the allegation and Mr Corbyn said he "was present [but not] actually involved in" the wreath-laying.
In a statement seen by Sky News, Lord Sheikh said:
:: His trip was declared under the parliamentary rules, including that Tunisia's government paid for his flights and accommodation.
:: He attended a morning session at the conference but left as he "was very tired".
:: He saw Mr Corbyn at the conference but "was not aware and did not know that Jeremy Corbyn was going to be there".
:: He denies meeting with any members of Hamas.
:: He denies knowing "anything about the wreath laying ceremony", adding: "I was not told about this and did not attend the ceremony."
The conference was called the International Conference on Monitoring the Palestinian Political and Legal Situation in the Light of Israeli Aggression.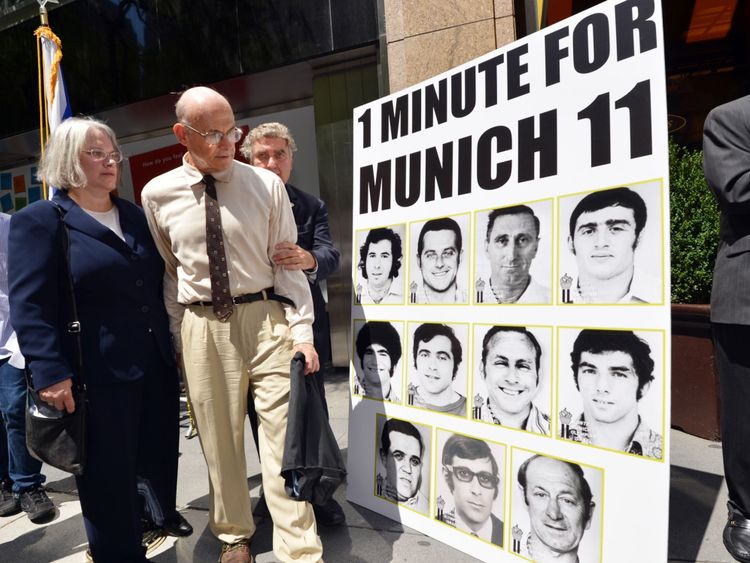 Lord Sheikh says he attended the event "in the context of the Arab Spring which affected the whole of the Middle East and North Africa" and that he believes his "views on Palestine are very balanced and I have always felt that there needs to be a solution which is acceptable to both parties".
Lord Sheikh, who highlights that at school his "best friend was a Jewish boy" and has "connections with Jewish families", said: "I am against any form of anti-Semitism".
Additionally in his statement, a copy of which has been sent to other MPs including Mr Halfon, he says that during a visit to Jerusalem he met both Arab leaders and members of the Israeli Foreign Office.
Mr Goldsmith and Mr Halfon, a member of the Conservative Friends of Israel, say the Tunis event was "no ordinary conference" as "evidence suggests this conference was addressed by anti-Semites and terrorists".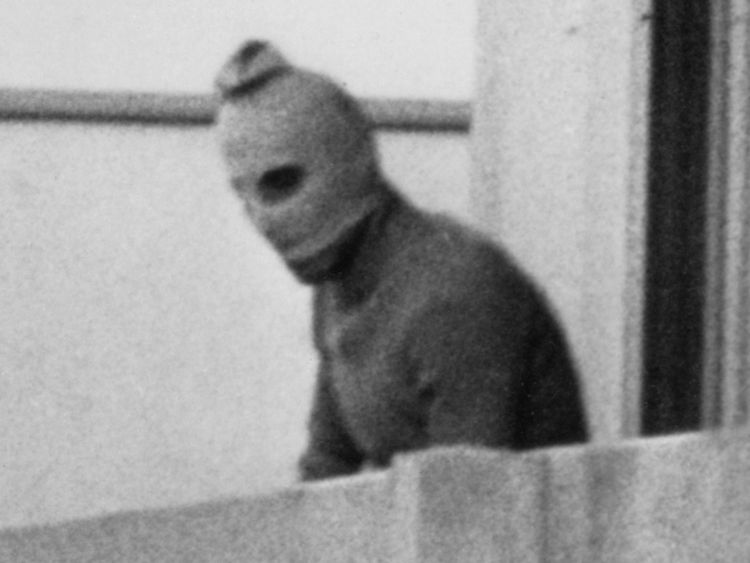 The Tory MPs said: "We cannot, as a party, rightly and robustly criticise the Leader of the Opposition for his attendance at this conference while allowing the attendance of a Conservative peer at the same event to pass without comment or complaint.
"To do so would be to indulge in hypocrisy and double standards.
"In our opinion, Lord Sheikh's attendance at this conference was hugely disappointing and raises significant questions that need to be answered."
Meanwhile, Tory MP Nadine Dorries told Sky News: "If Lord Sheikh did attend the Tunis conference with anti-Semites and suspected terrorists, he should be expelled from the party.
"I'm not sure if it needs an inquiry. We are quite clear that we think Corbyn's attendance was intolerable – we must in order to removed ourselves from the criticism of being cynical, apply the same standards."
[ad_2]