[ad_1]

The European Union has warned President Donald Trump that imposing import tariffs on cars would lead to countermeasures on $294bn of US exports.
Brussels delivered the threat amid growing fears of an escalating trade war over the past few weeks, as Mr Trump targets the bloc and others, including China, as part of a campaign to protect US jobs.
In a submission to the US authorities, the European Commission warned: "Economic analysis confirms that an increased tariff on these products (cars and car parts) will be harmful first and foremost for the US economy."
The commission said "up to $294bn (£223bn) of US exports… could be subject to countermeasures" that would be considered by the EU and other trading partners, which amounts to almost a fifth of the total value of US exports in 2017.
The commission also underlined that European car companies were important contributors to the US economy and "well established" there.
"In 2017, US-based EU companies produced close to 2.9 million automobiles, which accounted for 26% of total US production," it said, adding that they supported 120,000 US jobs.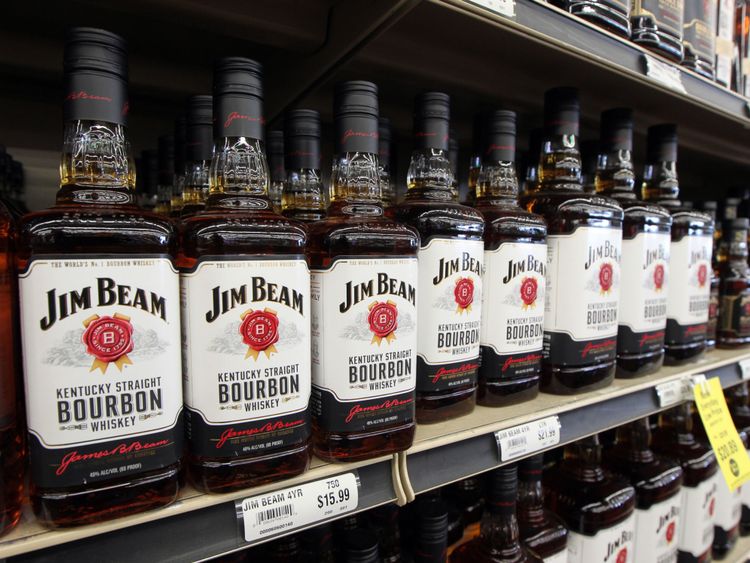 The White House has already imposed tariffs on EU steel and aluminium and faced reprisals in the form of extra charges on a range of goods including US-made motorcycles, jeans and even playing cards.
:: Trump: EU 'as bad as China' on trade
He is currently mulling tariffs of up to 20% on all cars and car parts made in the EU.
The EU delivered its warning as it emerged that the largest business lobby group in the US had written to the president to say a global trade war risked damaging his tax cut-led efforts to kickstart the economy.
According to the Reuters news agency, the US Chamber of Commerce declared that his efforts to counter trade imbalances would prove counterproductive as they would damage the spending power of businesses and consumers alike.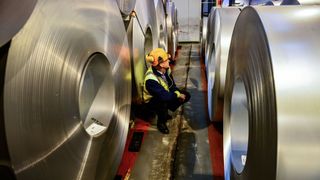 The prospect of a deepening trade war has unsettled financial markets – further rattled on Monday by worries about the stability of the German government and the health of the Chinese economy.
European carmakers were among those feeling the most pain while, in London, the FTSE 100 was off by more than 1%.
The Dow Jones was 0.7% down as it opened for the first trading day of the second half of the year.
The EU currently has a 10% levy on US vehicles compared to 2.5% for cars entering the United States.
The bloc argues that for some goods, such as trucks, US import duties are higher.
[ad_2]