[ad_1]

British drivers could face the "extra burden" of applying for a permit to drive in the European Union in the event of a "no-deal" Brexit, the government has warned.
In the latest batch of papers outlining how a failure to reach a deal could impact on British life, ministers revealed UK driving licences may no longer be valid on their own for driving on the continent.
This is because the EU might not agree to recognise UK licences, a development which would require drivers to apply for International Driving Permits.
These cost £5.50 and motorists would be able to apply for them at 2,500 Post Office branches across the UK in the event they become a necessity.
If they fail to obtain the permit, British drivers face being turned away at borders or being hit with enforcement action.
And in an extra layer of bureaucracy that could hit drivers, there are two different types of IDP. This is because different EU nations have recognised different conventions on road traffic.
So some journeys would potentially require both permits, for example if you wanted to drive into France and then Spain.
AA president Edmund King said: "This will be an extra burden for UK drivers wanting to take a holiday abroad.
"We envisage quite a rush on post offices next year for the £5.50 IDPs if no deal is reached.
"Hopefully an agreement can be reached to prevent further red tape and expense for drivers."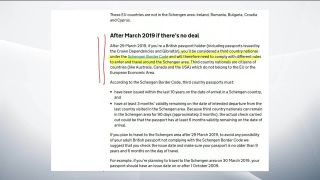 The DfT said it thinks up to seven million permits could be requested in the first 12 months after a "no-deal" divorce.
A total of 28 "no-deal" technical notices were published on the government website on Thursday, following the release of 24 last month.
As well as driving licences, the latest batch covers topics like roaming charges for mobile phones and the potential impact on passport rules.
The papers warn that UK citizens could be prevented from entering EU countries even if they have a valid passport.
Britons currently do not need to have a minimum or maximum amount of time left on their passports to travel to the continent, but this could change if there is no deal.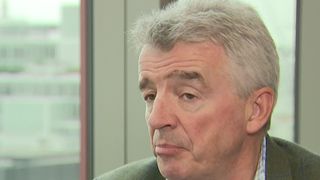 Brexit Secretary Dominic Raab has called on phone companies not impose roaming charges on customers under "no-deal".
Such charges were abolished in June 2017, but a failure to reach a deal would mean surcharge-free travel to the continent could no longer be guaranteed.
However, the government has said it would introduce a cap on charges if there is no EU agreement.
Ministers would set a £45 a month limit and force companies to send alerts to customers when 80% of that had been reached.
Vodafone, Three, EE and O2, which cover more than 85% of the market, say they have no plans to change their approach to mobile roaming post-Brexit.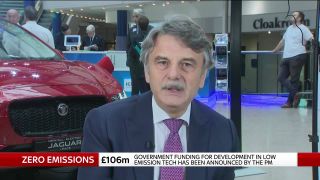 But while the chances of British customers being stung by sky-high charges appears remote, those living near the Northern Ireland border could face higher bills.
The government has warned consumers and businesses to be aware of the potential for "inadvertent" data roaming, where a stronger signal from the Republic kicks in.
The papers also reveal:
:: Transfers of personal data from EU countries to UK firms and organisations could be restricted.
:: UK firms who are part of the EU's €10bn Galileo satellite navigation system could be cut out of existing contracts as well as barred from trying to get new ones.
:: Owners of legal firearms face additional bureaucracy if they want to take them to the EU, because the European Firearms Pass would no longer be available to UK citizens.
:: The Common Travel Area, which allows British and Irish citizens to live, work and receive welfare benefits in one another's countries, will stay in force
:: The UK Government will guarantee funding for all projects receiving grants from the EU's Regional Development Fund.
Prime Minister Theresa May and her cabinet held a special three-and-a-half hour meeting on Thursday, with ministers agreeing to "ramp up" preparations for "no-deal".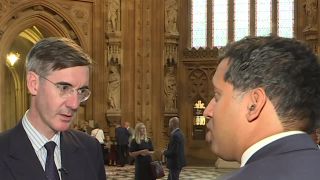 Downing Street said the government was making sure it was ready for "all possible scenarios".
"Cabinet agreed that securing a deal with the EU based on the Chequers white paper was the Government's firm aim and we are confident of success," a spokesman for the PM said.
"However, as a responsible government, we need to plan for every eventuality. The cabinet agreed that no deal remains an unlikely but possible scenario in six months' time.
"Departments have significantly increased no-deal preparations in recent months.
"Cabinet agreed to further ramp up no-deal preparations in the weeks and months to come to ensure the country is ready for all possible scenarios."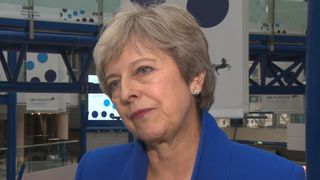 But Labour said no deal would be a "catastrophic" outcome and urged the government to "drop the irresponsible rhetoric and start putting jobs and the economy first".
"The cabinet should be planning to negotiate a good deal for Britain, not planning for failure or blaming businesses for the government's chaos," said shadow Brexit secretary Sir Keir Starmer.
"The only reason the government is talking about no deal is because the Tory civil war on Europe prevents the prime minister from negotiating a good deal.
There was disquiet from business groups over the content of the latest technical notices.
The Confederation of British Industry said they showed companies would be hit with a "sledgehammer" if "ideology wins over evidence" and Britain leaves without a deal, while the British Chambers of Commerce said key questions remained unanswered.
[ad_2]