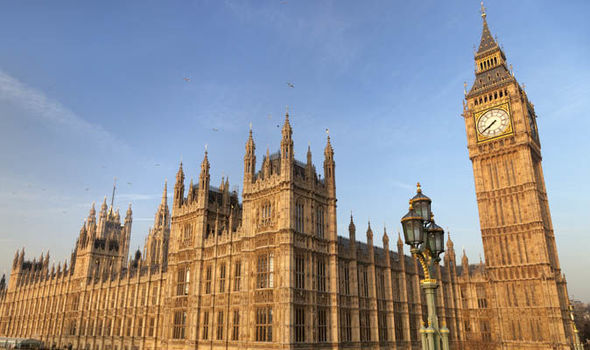 Injuried staff and visitors at the Houses of Parliament could be rewarded thousands (Image: GETTY)
The payments were revealed in a dossier which also disclosed a host of more minor mishaps that have befallen Westminster staff and visitors in 2015, 2016 and 2017.
Cases reported to House authorities which did not result in compensation range from spider bites to scalds from hot porridge and soup, a cut lip from a coffee cup lid and a series of trips and falls.
The incidents were published in response to a Freedom of Information request by the PoliticsHome website.
It comes as the Palace of Westminster undergoes both long-term work on parts of its structure, including the famous Big Ben clock, and the usual summer round of routine and crisis works to patch it up for when MPs come back next month.
A £5.6billion restoration project is planned from the mid-2020s, with MPs and peers moving out temporarily to enable a wholesale repair and modernisation of the iconic World Heritage Site building.
Accidents which led to compensation and other costs include a ceiling tile which fell on a cleaner's head, resulting in a payment of £18,190.
Another cleaner received just over £12,200 after falling on a "contaminated" kitchen floor and needing treatment for back and elbow injuries.
A man who fell from his motorcycle in a "dusty" Parliamentary car park won £13,299.
A diner visiting the House of Lords was paid nearly £20,000 after a waiter slipped and splashed hot water on him.
Pending cases where compensation may be incurred include someone whose thumb was injured when an automatic fire door closed unexpectedly, and another whose arm was trapped an injured by a malfunctioning revolving door.
A third involves a claimant who in 2015 fell while boarding an Underground train while carrying work equipment to an assignment.
More minor cases include an MP staff member who needed first aid when a steel roller towel door opened and hit them in the head, while a member of Commons staff was cut when a metal ceiling panel fell on them in a walk-in fridge.
There is more than one case of staff catching their arms in lift doors, while one person reported an electric shock while plugging their phone charger into a socket.
Uneven surfaces, steps, newly polished, wet and greasy floors, and trailing and covered cables were culprits in several trip accidents, though "momentary lapse off concentration"  and "human error" were the verdicts in some falls as well as for burns when people were making hot drinks.
Incident at Houses of Parliament latest images
Fri, June 16, 2017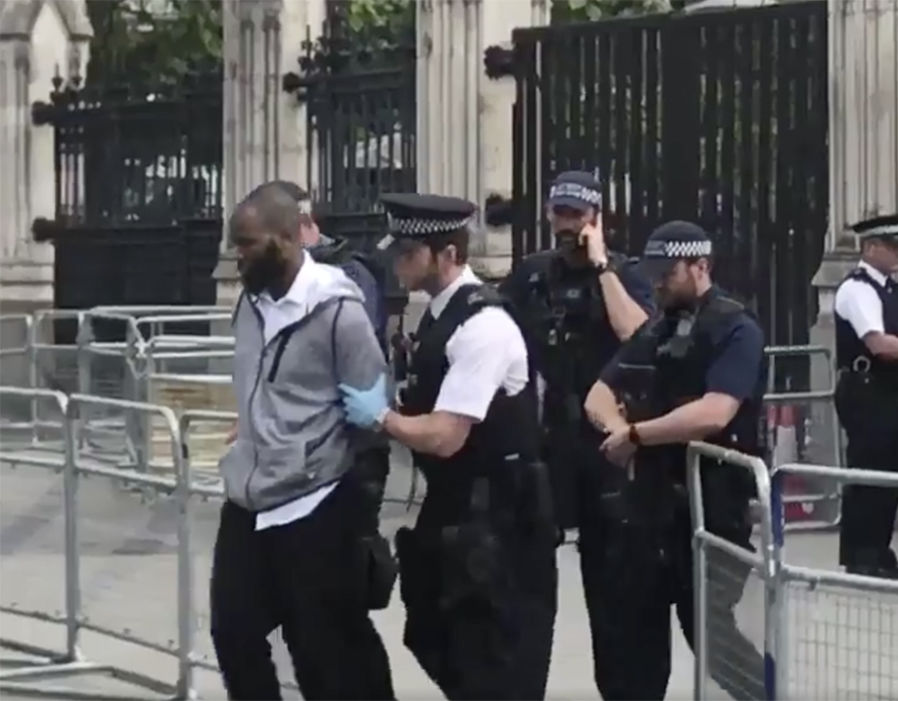 Twitter
1 of 6
One staff member sustained "painful soft tissue and muscle injury" after slipping "on child's vomit" in an area which had not been barriered off.
A member of Lords staff strained their wrist picking up a tray, while in 2015 there were two separate incidents of customers spilling porridge on their hand and finding it so hot it caused blisters.
One man went to A&E after splashing hot soup in his eye.
Kitchen collisions and accidents caused some burns and slips, and catering staff were reminded in 2015 about the danger of chillies after an apprentice chef rubbed his eye while chopping some.
Staff also needed reminding about stacking shelves correctly after someone was "bumped" by falling popcorrn boxes.
Other reports including a paper cut during filing, and a leg fracture suffered when someone "went for an awkward shot" at table tennis.
Hundreds protest against anti-Semitism in Westminster
Mon, March 26, 2018
The Jewish community has condemned Labour leader Corbyn's 'systematic failure' to deal with anti-Semitism
Waiting staff were advised about the availability of bottle openers after one cut his hand trying to open wine with a knife.
In 2016, a parliamentary shop assistant was bitten on the foot by "a small insect (possibly a spider)" falling from a gift bag box she was unpacking.
In the same year, an official tour guide heroically finished their shift before going to hospital for a checkup, after their foot was run over by a visitor's motorised scooter running out of control.
A House of Commons spokesperson said: "We are committed to protecting the health and safety of those that work on or visit the Parliamentary estate.
"We have in place robust arrangements, including a network of fully trained first aiders, to help prevent accidents and work to reduce harm wherever possible.
"The number of accidents reported are in line with comparable organisations, and the type and number of accidents are not due to any inherent defects or work practices within the buildings."
As Parliament is "self-insuring", the cost of meeting personal injury compensation claims comes out of the Commons' and Lords' taxpayer-funded budgets.